Welcome to our guide on changing subscription tiers! If you're looking to upgrade or downgrade your current subscription tier, we've got you covered. By following a few simple steps, you can easily make the switch and enjoy the benefits of a different tier.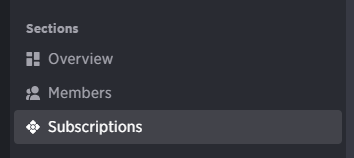 You can see the tiers that you have currently active and the perks you have unlocked. To change your tier click on the Change tier button.

Select your new subscription tier and click Continue to payment method.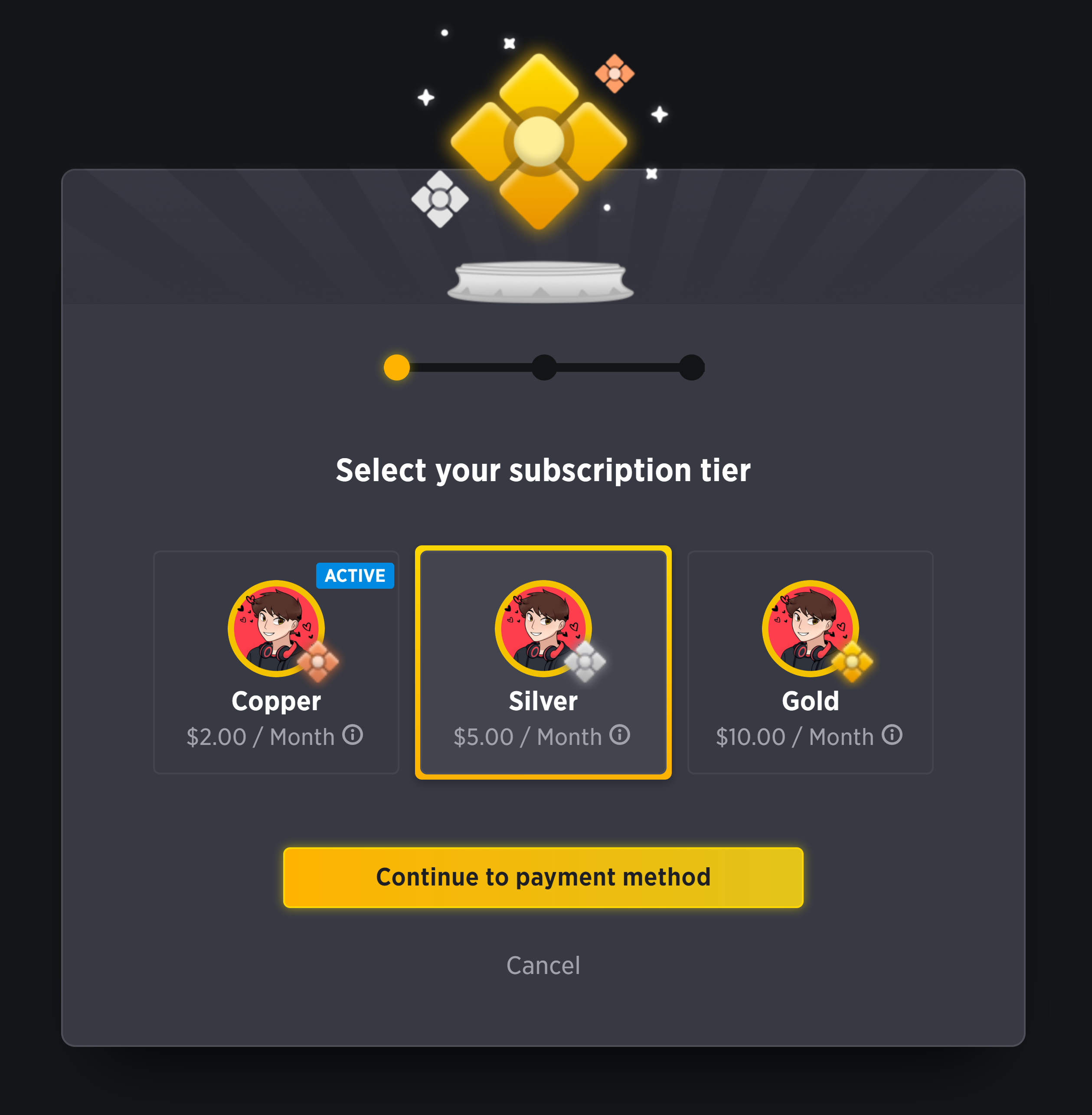 Check your details are correct and click Complete order.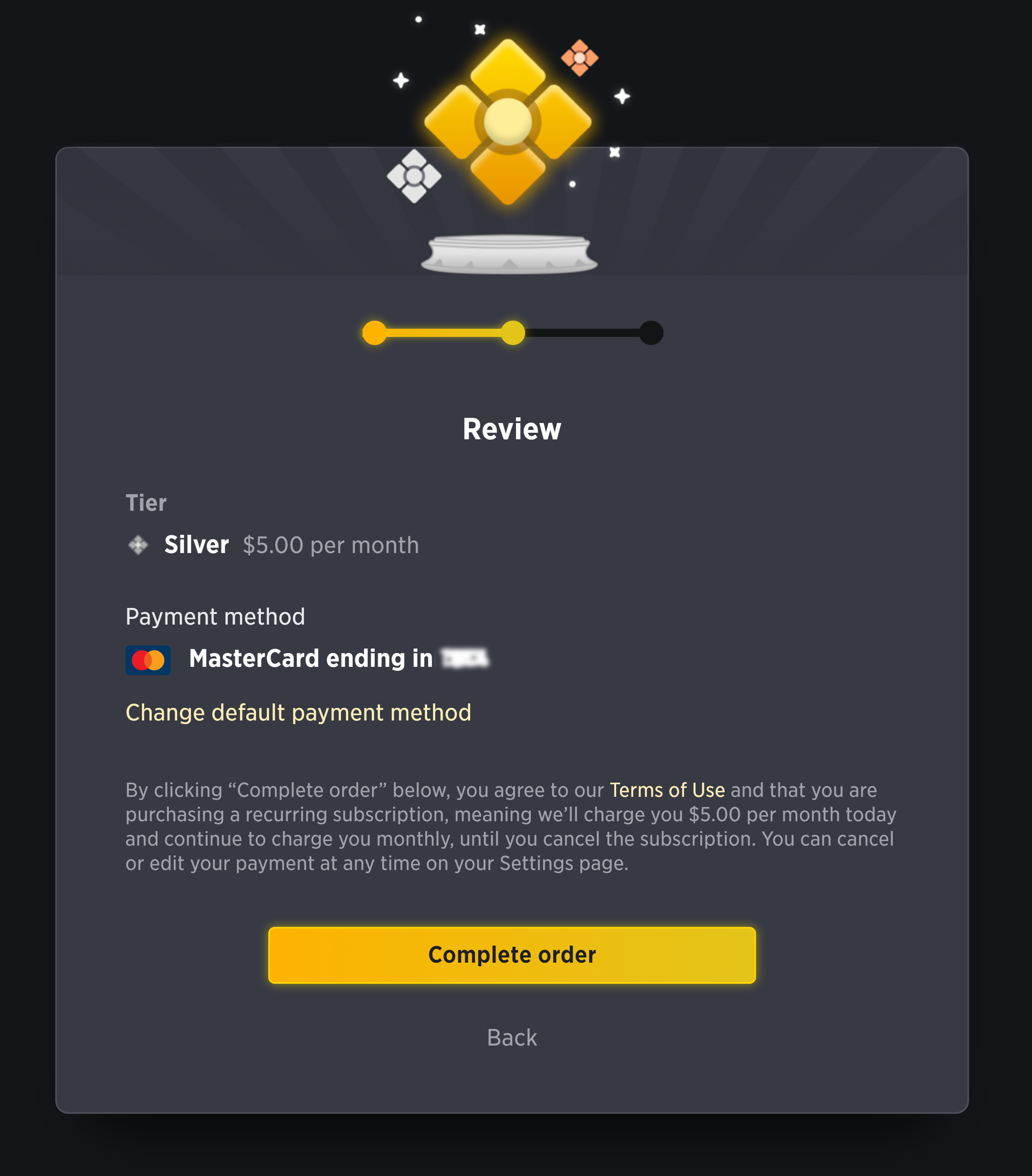 Congratulations, you've now successfully upgraded your subscription, leave a message for everyone to see! [optional]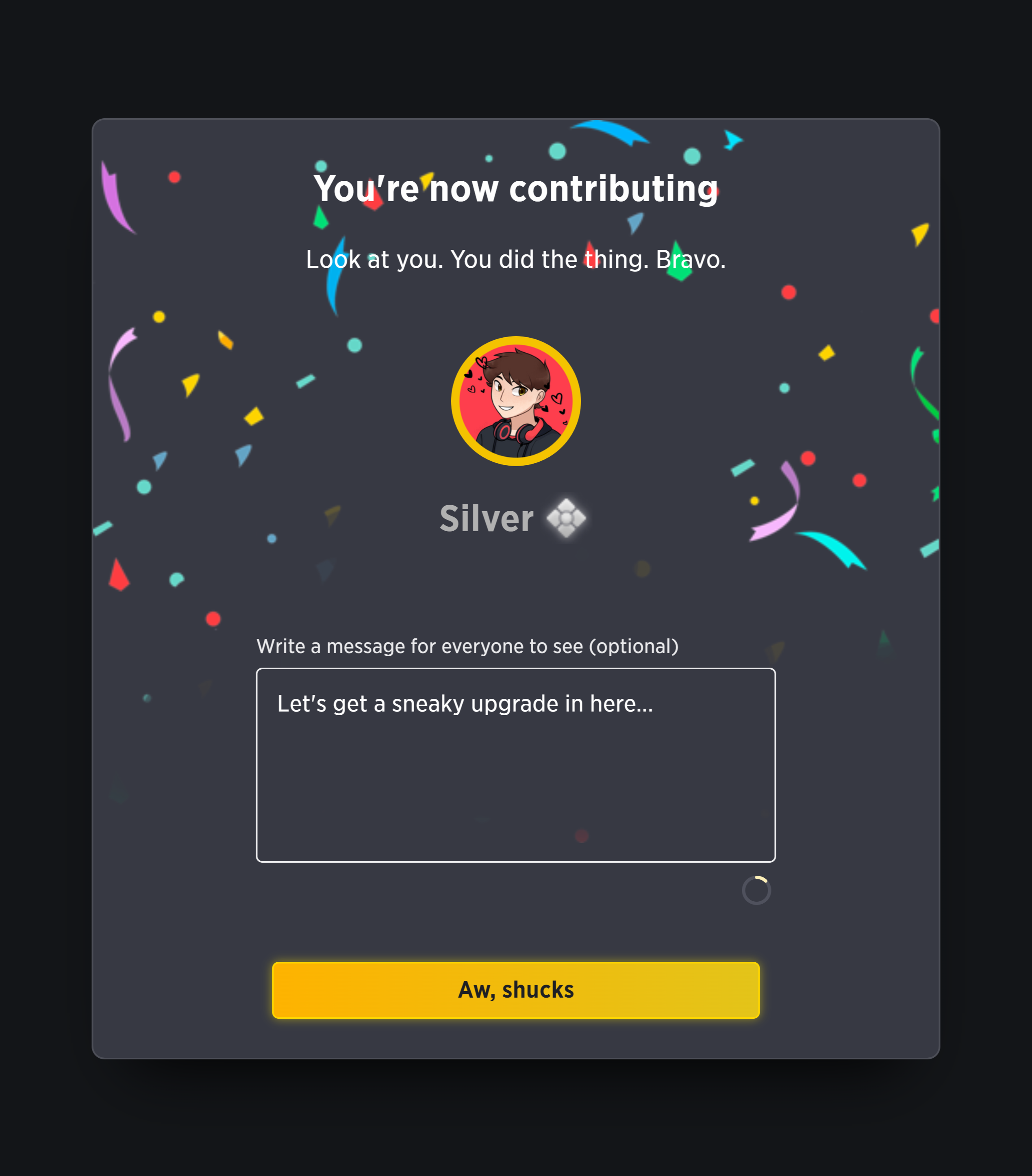 Your subscription flair will automatically change to your new chosen tier, and you will have access to the perks of any other tiers that you have subscribed to in addition to your new one.

If you upgrade your tier within the same month, you will only be charged the tiers' difference.
For example, if you subscribe to a $2 copper tier, then upgrade to a $5 silver tier, you will only be charged the difference in tier price, which would be an additional $3.
Suppose you were to change your mind and want to downgrade your tier, following the steps above.
You will retain your current tier until the remainder of that billing period and downgrade at the beginning of the next one. Navigating back to the Subscriptions tab will indicate to you when your downgrade will take effect.