Server subs : unsubscribe
If you want to cancel a subscription, head to your settings by clicking the cog next to your profile picture.


Navigate to your Server Subs and click Unsubscribe

You will be prompted to confirm your selection. Click Unsubscribe.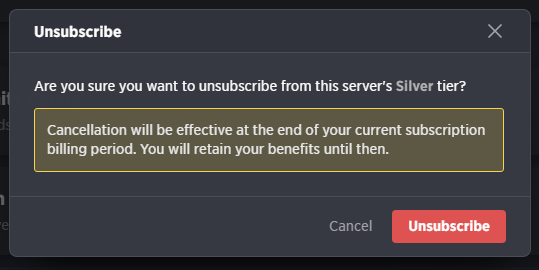 Your subscription is now canceled and will continue until the end of the billing period. That date will display on the server Subscriptions tab.