If you like to stay organized, our pop-out channels will open in a new window, allowing you to follow along and contribute to conversations while doing other tasks.
Chat, list, and streaming channels can all be popped out, and you can have more than one channel popped out at a time. You can move those windows around your desktop and organize them the way you want.
Note: pop out channels are only available on the Desktop App.
There are two ways to pop out a channel.
You can right-click the channel and select Open in new window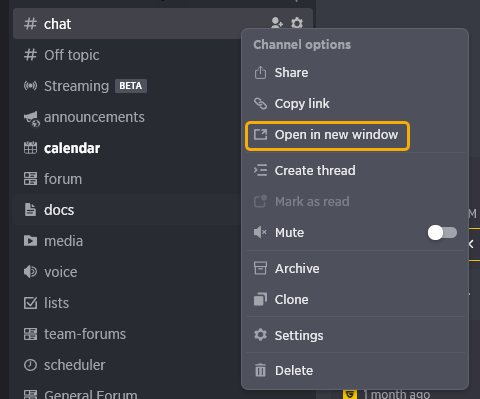 or you can double click the channel, and the window will pop out.