When it comes to building a thriving server and fostering a vibrant community, growth is key. At Guilded, we provide you with a range of powerful tools and features to help you kickstart your server's growth and create an engaging and inclusive community. Whether you're looking to attract new members, increase user engagement, or enhance the overall experience for your community, our tools are designed to support your server's growth journey.
Inviting people
Click the chevron-down button and select Invite people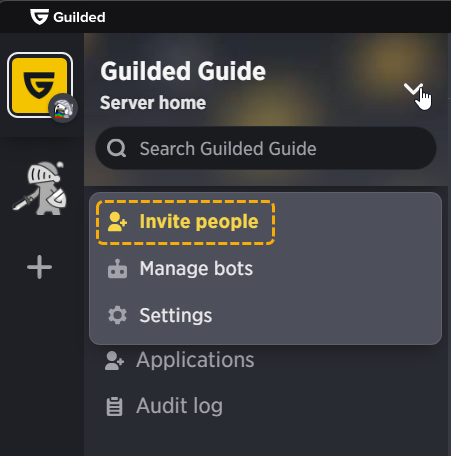 This will generate an invite link that you can share with friends or social media.
Your invite link will include your profile picture, server name, server avatar, and banner. Pretty cool, huh?
Check out the video above to see how invite links look in chat channels.
Widgets
A widget is a preview of your server that you can embed in your website or other sites of your choosing.
Head over to your server settings and select Widget

You can select from micro, small or large widgets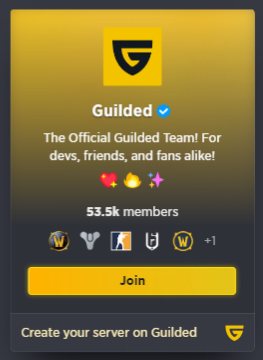 Small Widget
Once you've decided which widget you want to use, click the Copy button and you can then go ahead and embed that in your website.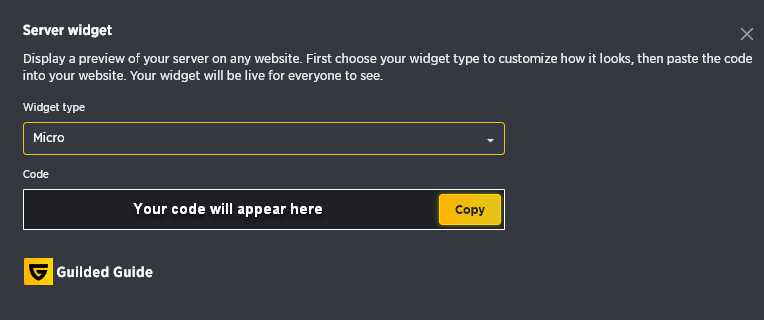 If your server is set to private in your Server privacy settings, the widget will obscure the server information.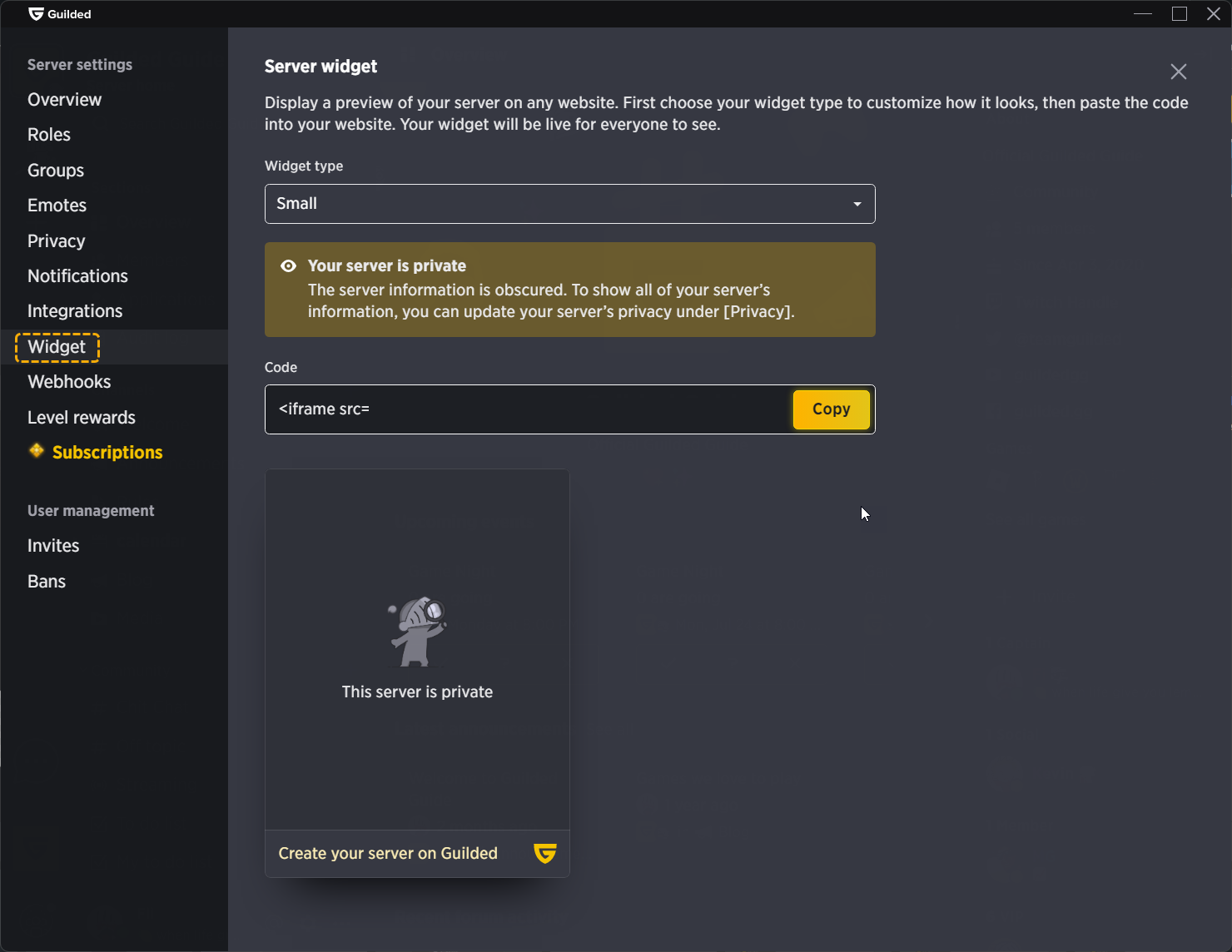 Prefer video tutorials?
Check out our YouTube channel for more step-by-step guides