Uploading a new banner and avatar
Customizing your server with a unique banner and avatar is a great way to make it stand out and showcase its personality. Uploading a banner and avatar is easy and can be done in just a few simple steps. Here's how to do it:
Go to Settings > Overview to upload your new server images.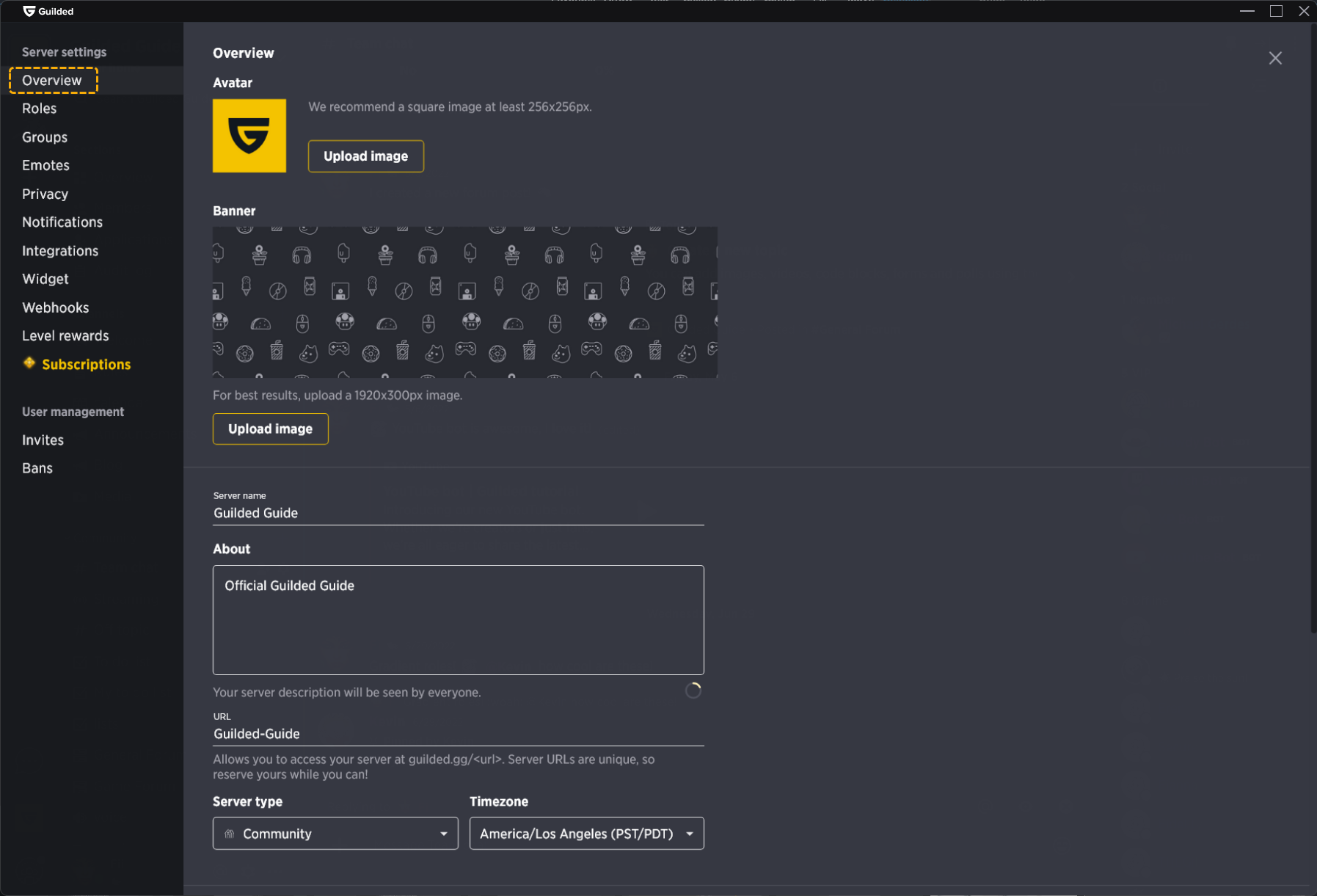 The recommended sizes for each image are:
Avatar
We recommend a square image of at least 256x256px.

Banner
To get the best out of your server banner image, we recommend uploading a high-quality image with dimensions of 1920x300px. It's worth noting that the banner has padding on either side, around 150px, so keep this in mind when selecting or designing your banner.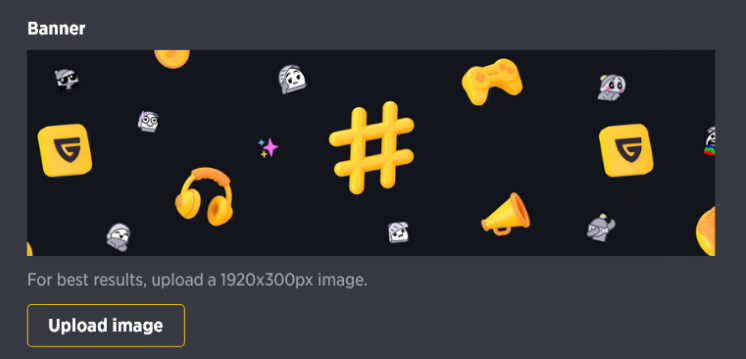 You can also change your avatar and banner directly from the Overview page.