How to Disband a Server
Disbanding your server is a relatively simple process
Head over to Settings > Overview > Disband server.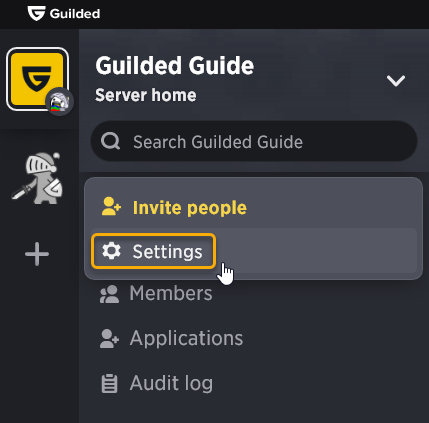 Click the Disband server button at the bottom of the Overview page.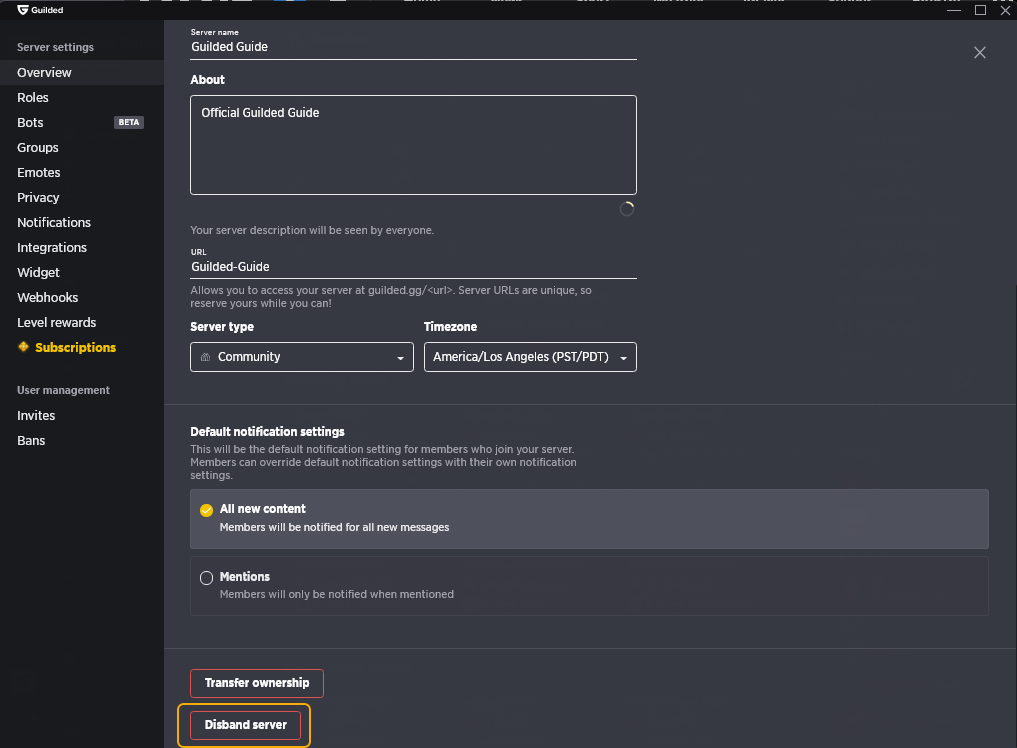 Confirm that you want to disband your server, then click Disband.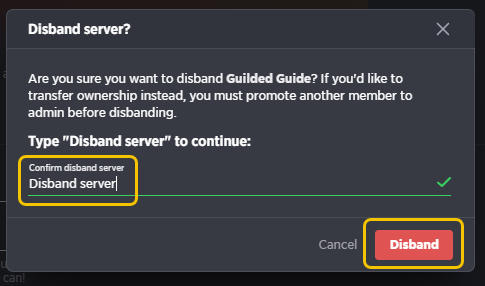 Important: This process is not reversible.
Note: If you have server subscriptions enabled - even if you didn't complete the flow - you would need to delete any tiers you created. Head over to your server settings > subscription settings, click disable subscriptions, then you will be given the option to delete subscriptions.
Once you have done that, you can disband the server as described above.