How to Clone a role!
Our clone tool is a fantastic feature that allows you to quickly and easily create a new role that is identical to an existing role. By using this tool, you can create a new role with the same set of permissions as an existing role, and then customize it by adding or removing permissions as desired.
This can be incredibly helpful when you want to create a new role that has the same permissions as an existing role, but with a slightly different name or purpose. With just a few clicks, you can create a new role that is tailored to your needs, without having to manually configure all of its permissions from scratch.
So whether you're setting up a new server or just want to streamline your existing roles, our clone tool is a great way to save time and effort while ensuring that your roles are consistent and effective. Give it a try and see how it can help you manage your server more efficiently!
Cloning a role
Navigate to your server's Settings.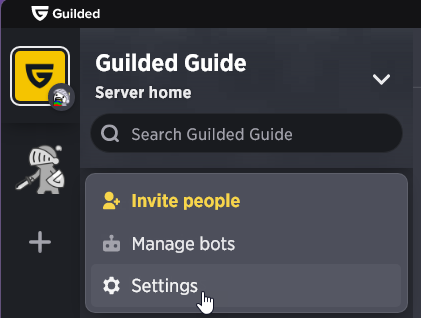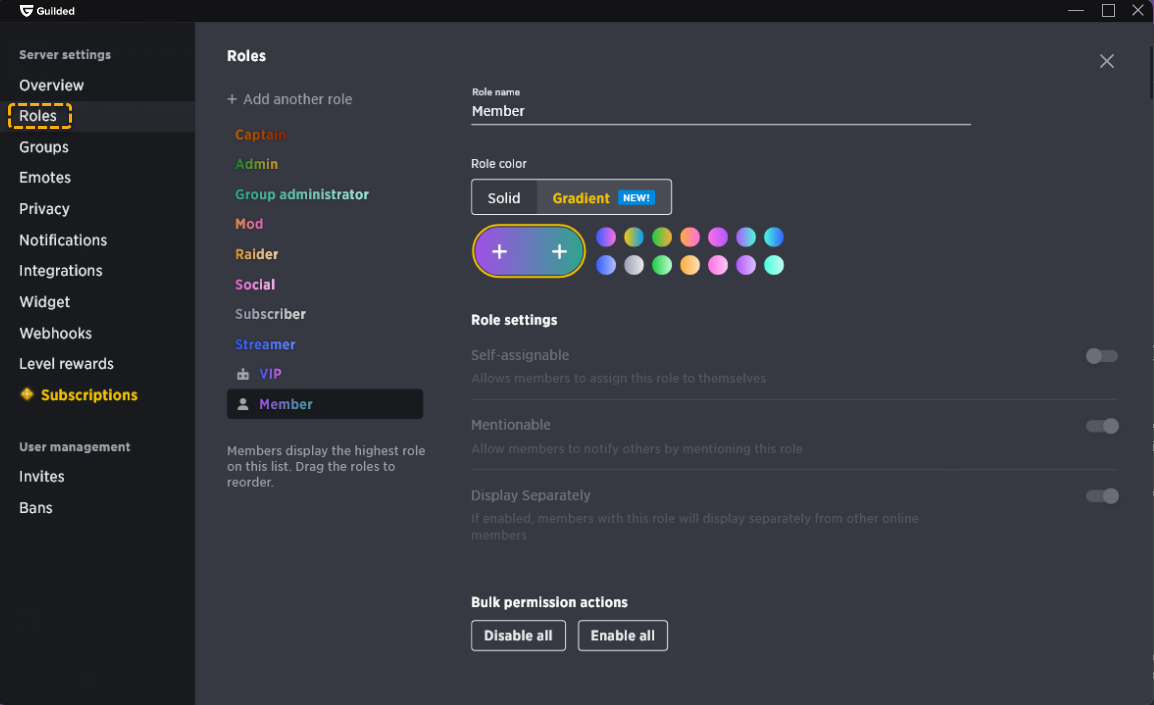 Right-click an existing role and select Clone.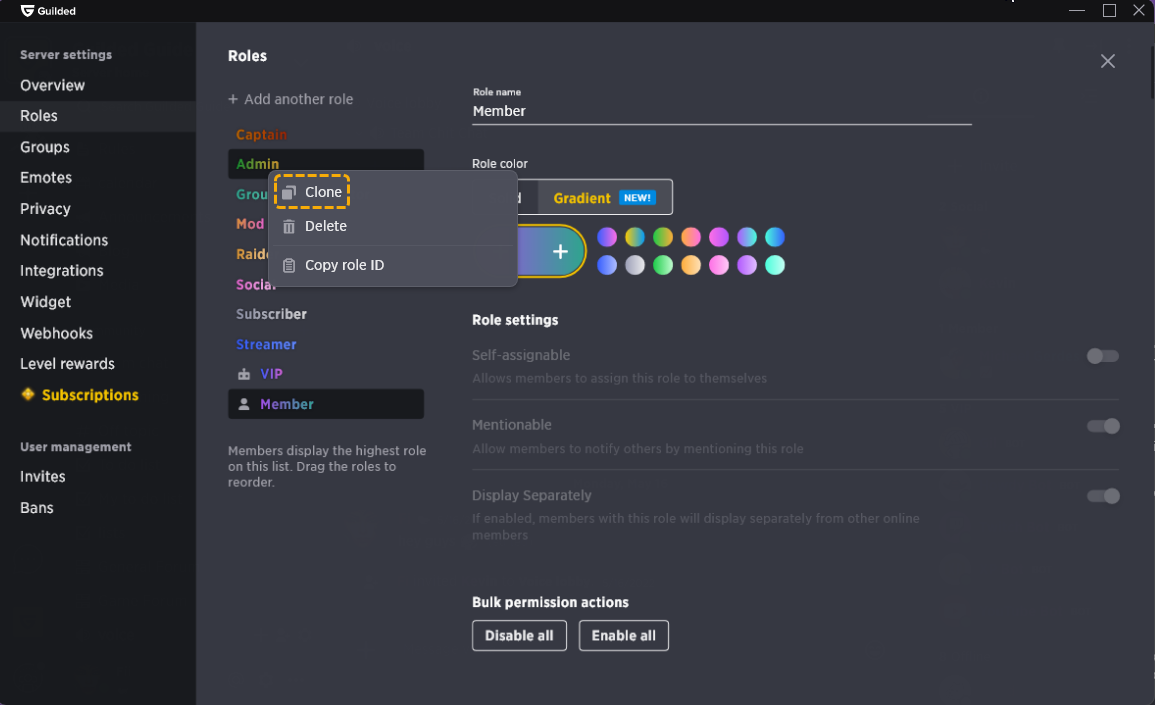 The new role is named copy. This role has identical permissions to the original role.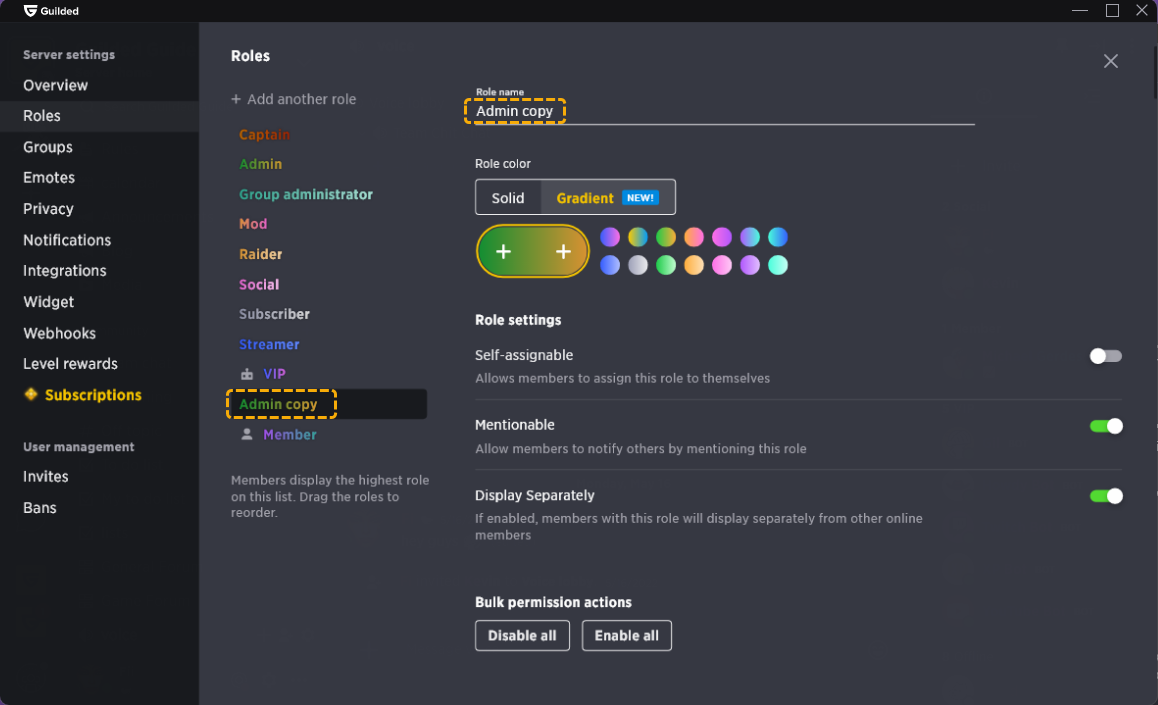 Rename the role, give it a new or gradient color, and adjust the role settings if desired.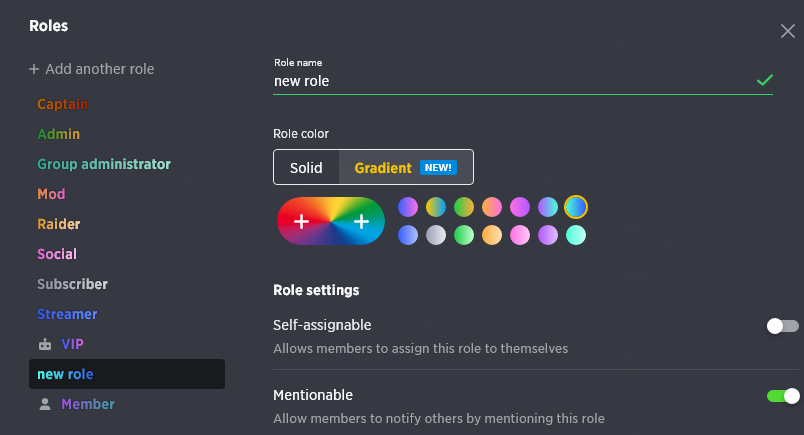 Drag your role to the desired position in the hierarchy. Once you're happy, click, Save changes.