How to Clone a role!
We have a fantastic clone tool that lets you create a role that is identical to an existing role.
Using this tool will let you create a new role with a set of permissions identical to an existing role. You can then add or remove permissions as desired.
Cloning a role
Navigate to your server's Settings.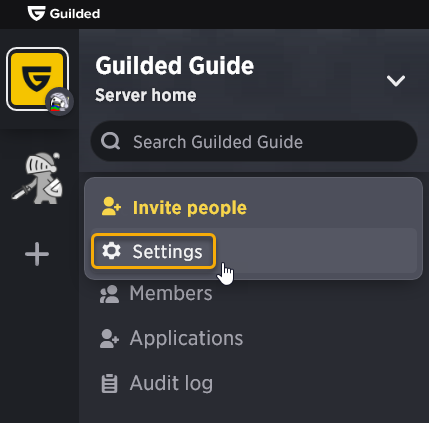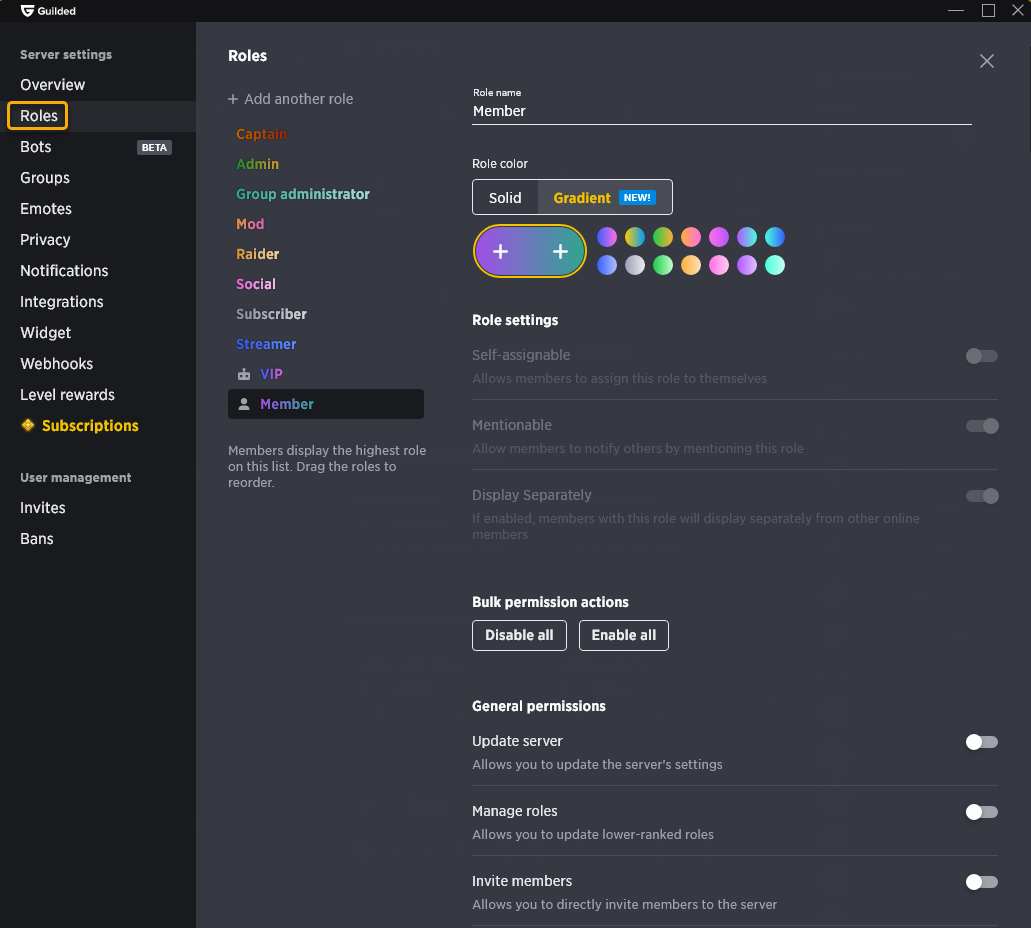 Right-click an existing role and select Clone.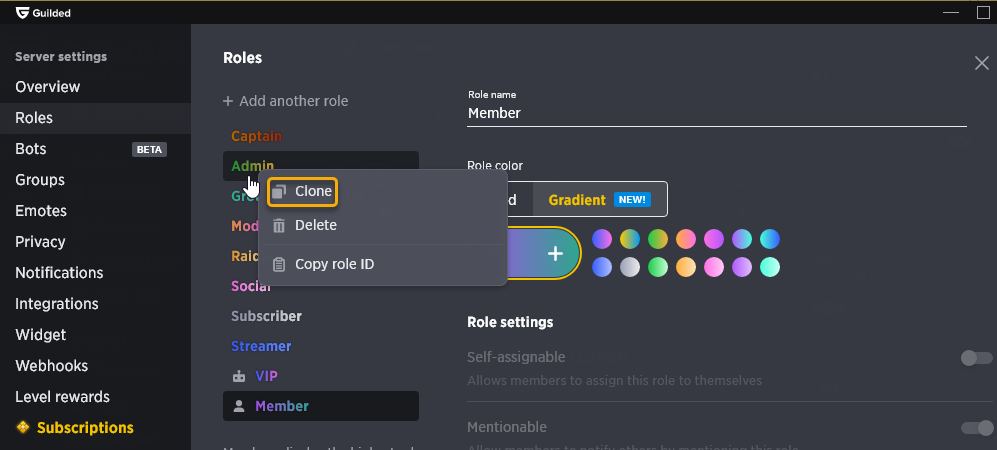 The new role is named copy. This role has identical permissions to the original role.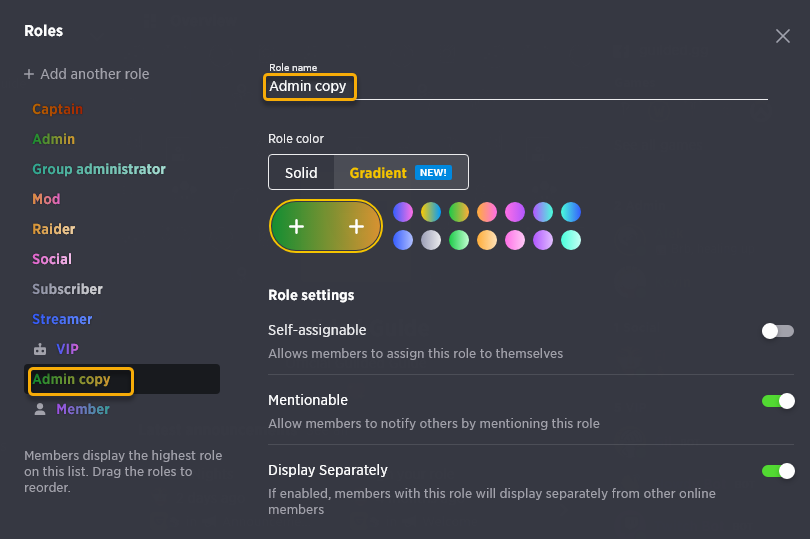 Rename the role, give it a new or gradient color, and adjust the role settings if desired.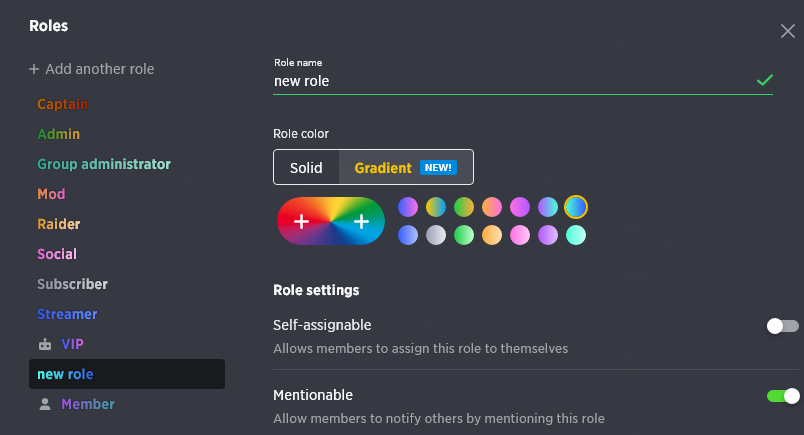 Drag your role to the desired position in the hierarchy. Once you're happy, click, Save changes.