How to update your personal profile
1. Click your profile picture to access your settings.

Note: This button will take you back to your team pages.

These are the sections that you can interact with. The Overview section is a summary of all the content you include on your profile.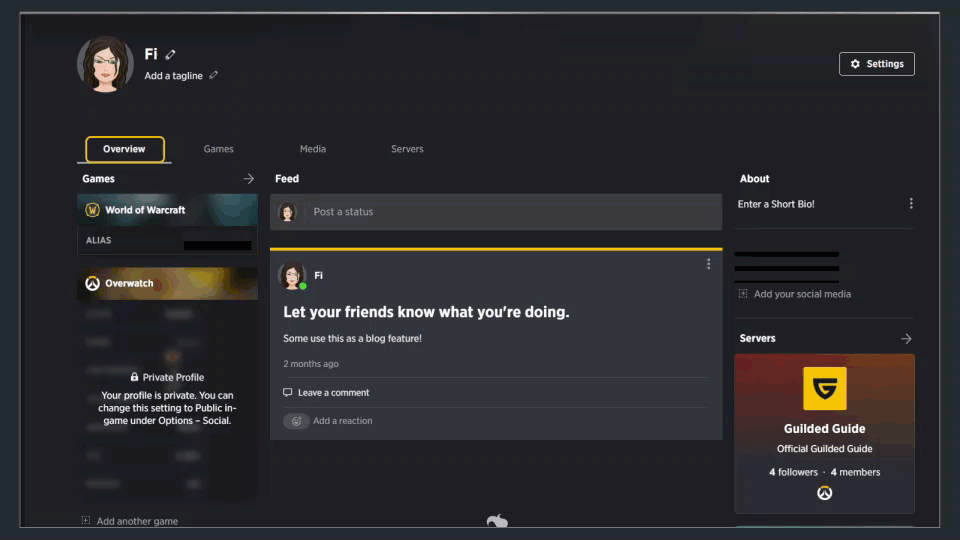 About
Tell everyone a little about yourself by entering a short bio.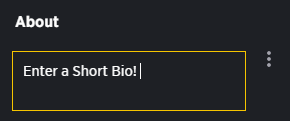 Settings
Clicking on your name or the Settings button will take you to your settings page.
The Overview section includes options to edit your account, change your name, update your email address, reserve a profile URL, and change your password.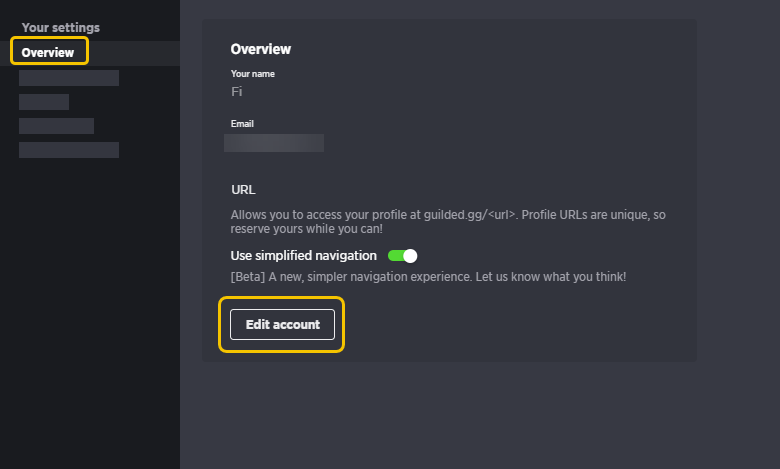 The Voice and video sections are where you can configure your voice and video settings.
The Sound effects section is where you can manage these settings with the toggle buttons.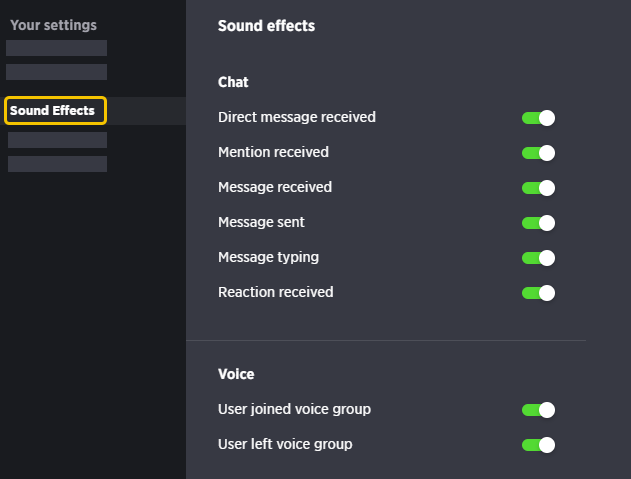 In the Email section, you can set your preferences for receiving emails from Guilded.

Adding a tagline
Click the pencil icon, add your tagline, and hit enter. Tag lines have a limit of 85 characters.
Adding games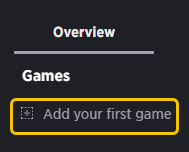 From the Games section, select Add a game.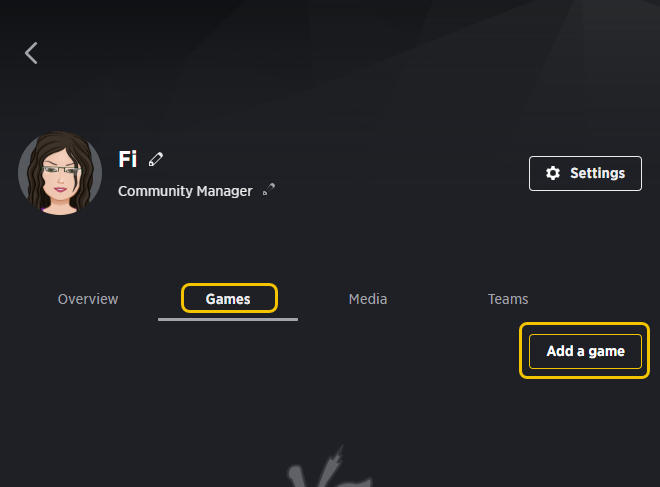 Choose the game(s) you want to add and follow the prompts.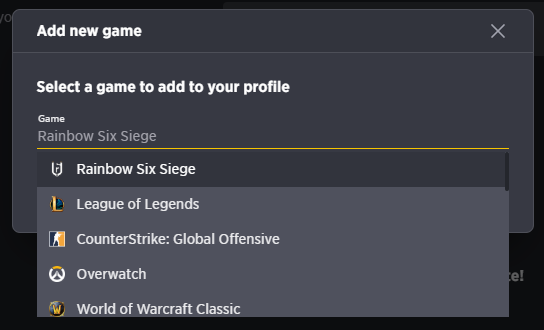 If the game you play is not in our Library, please send a request by contacting Support.
The games you add will appear in your Games and Overview sections. To edit or remove a game, click the more options menu icon (3 vertical dots) on the game card to access the menu.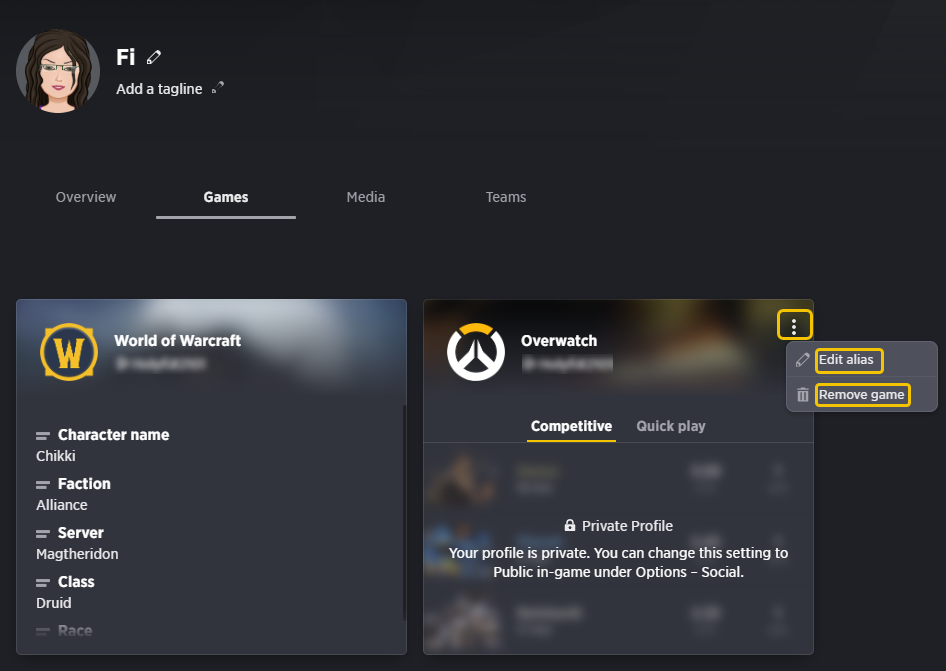 Media
The Media section is your own section, where you can upload videos and images.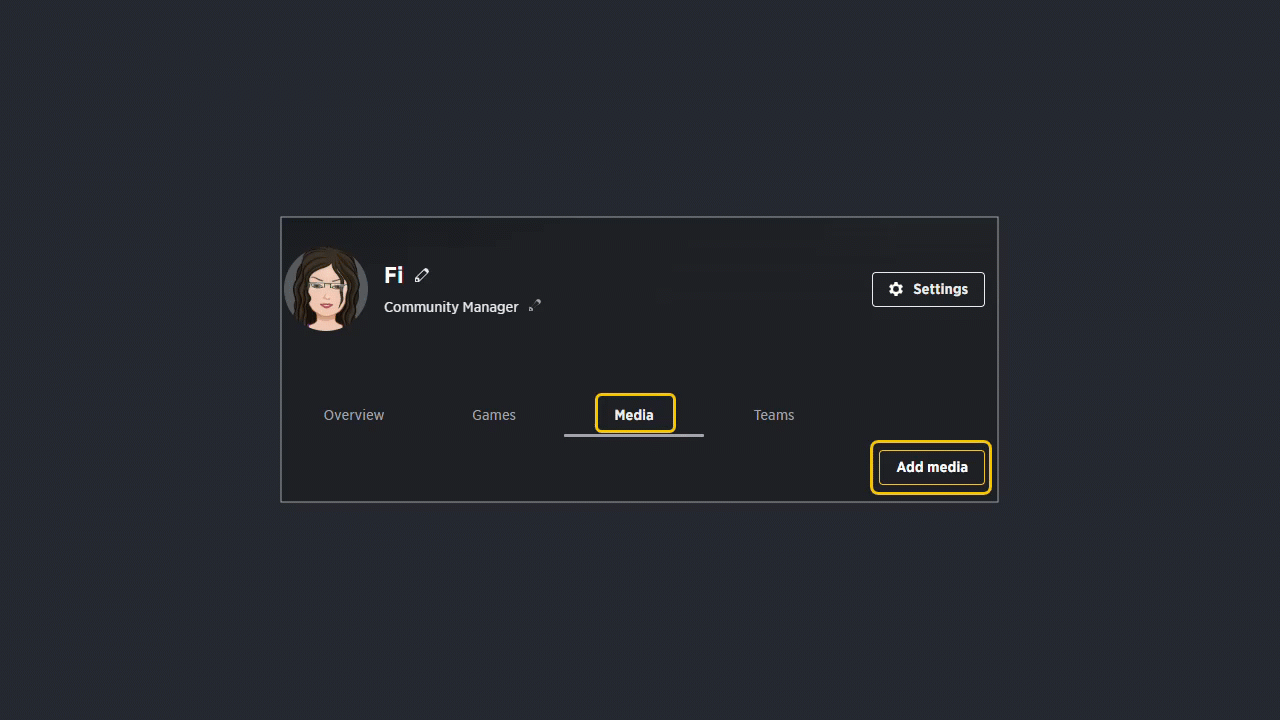 Servers
The Server section lets you have quick access to all the servers that you are a member of. You may additionally create or join a server from here.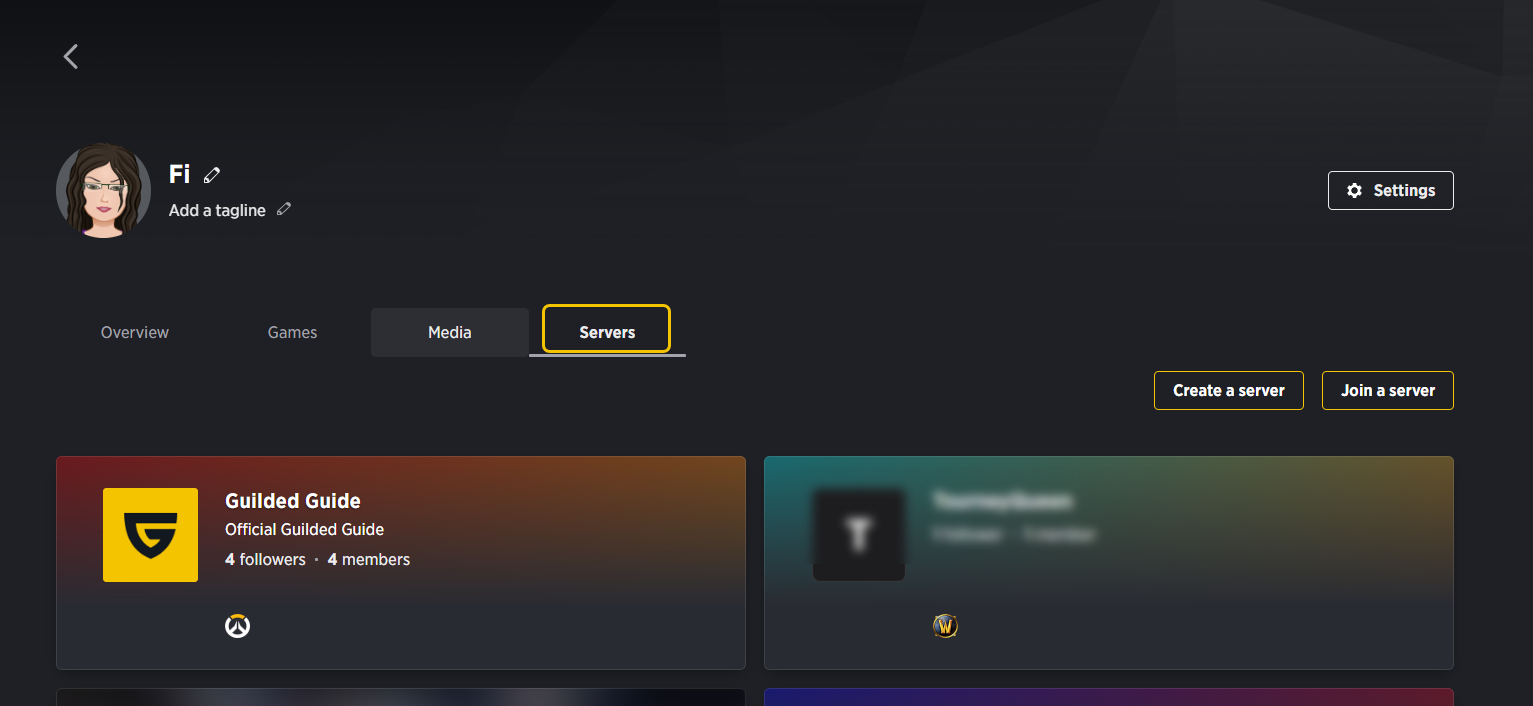 Access your servers from this menu on your Overview page
NOTE: The servers you have joined are not visible to others.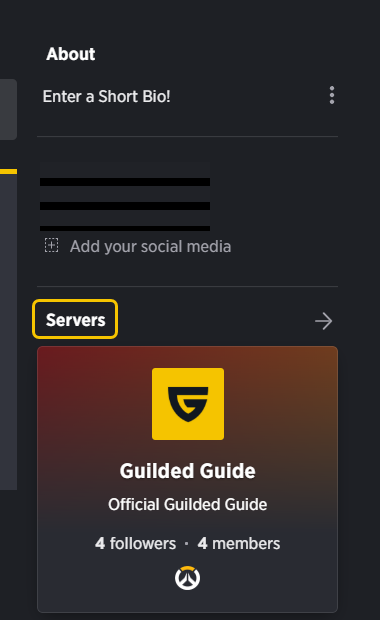 Feed
The news feed is a great way to keep your friends up to date; some use it as a blog feature. Use it as you like - this is your space to get creative!