Public Servers - Open entry
Whether your Guilded server is by invite only or made for everybody, there's a configuration to suit your needs.
Guilded offers flexible options for configuring your server's access to suit your needs:
Private: Only those with an invite can join your server.
Default: Joining requires either an invite or the completion of an application.
Open entry: People can join your server without an application or invite.
The public status of your server does not affect content visibility or presence in Discovery.
This flexibility allows you to choose the access level that aligns with your desired community environment.
Creating a Public server
Any server can be made public by opening the server's Settings menu and, selecting Privacy, selecting Open entry. If you want your server to be discoverable, just slide the toggle on.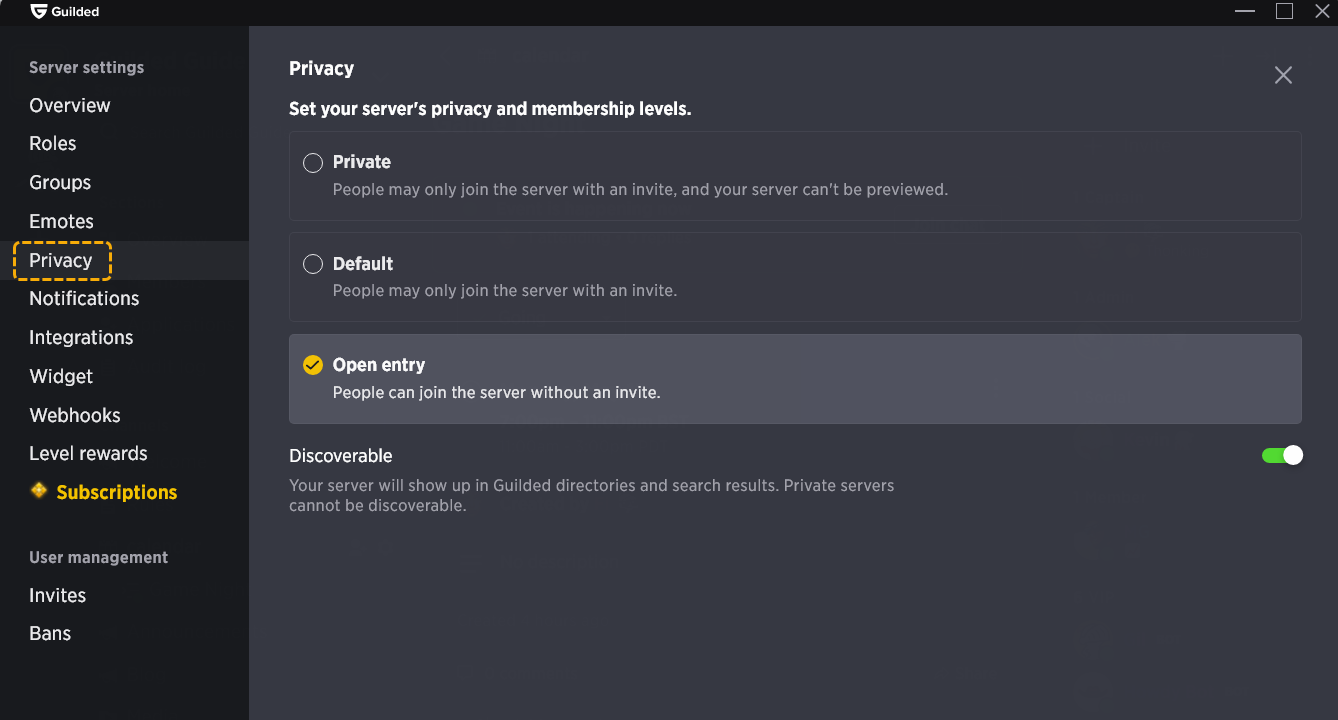 The Apply button featured in your header will be replaced with Join for visitors to your server.
Note: Servers that do not have open entry can still invite members without requiring an application. Permitted members can create an invite link and disable the Require application to join toggle. This allows for a more straightforward invitation of members to the server.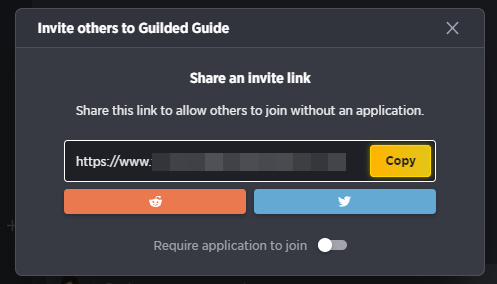 If you want more information on invites and applications, visit our Applications guide.