How to add new categories and channels
When you created your new server, we included some basic categories and channels to get you started. Here's how to add some more.
Adding a new category
Right-click Channels and select Create category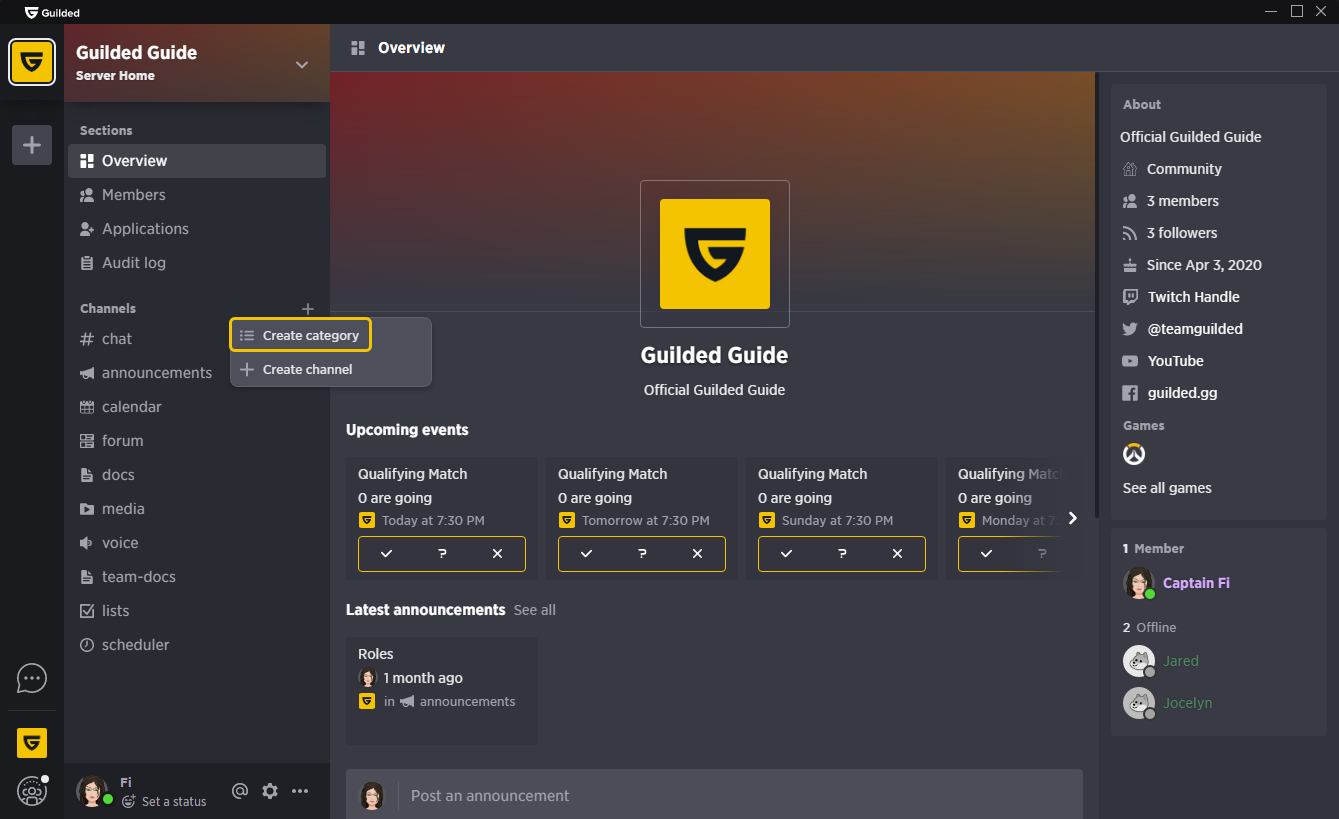 Give your new category a name of your choosing, then click Create.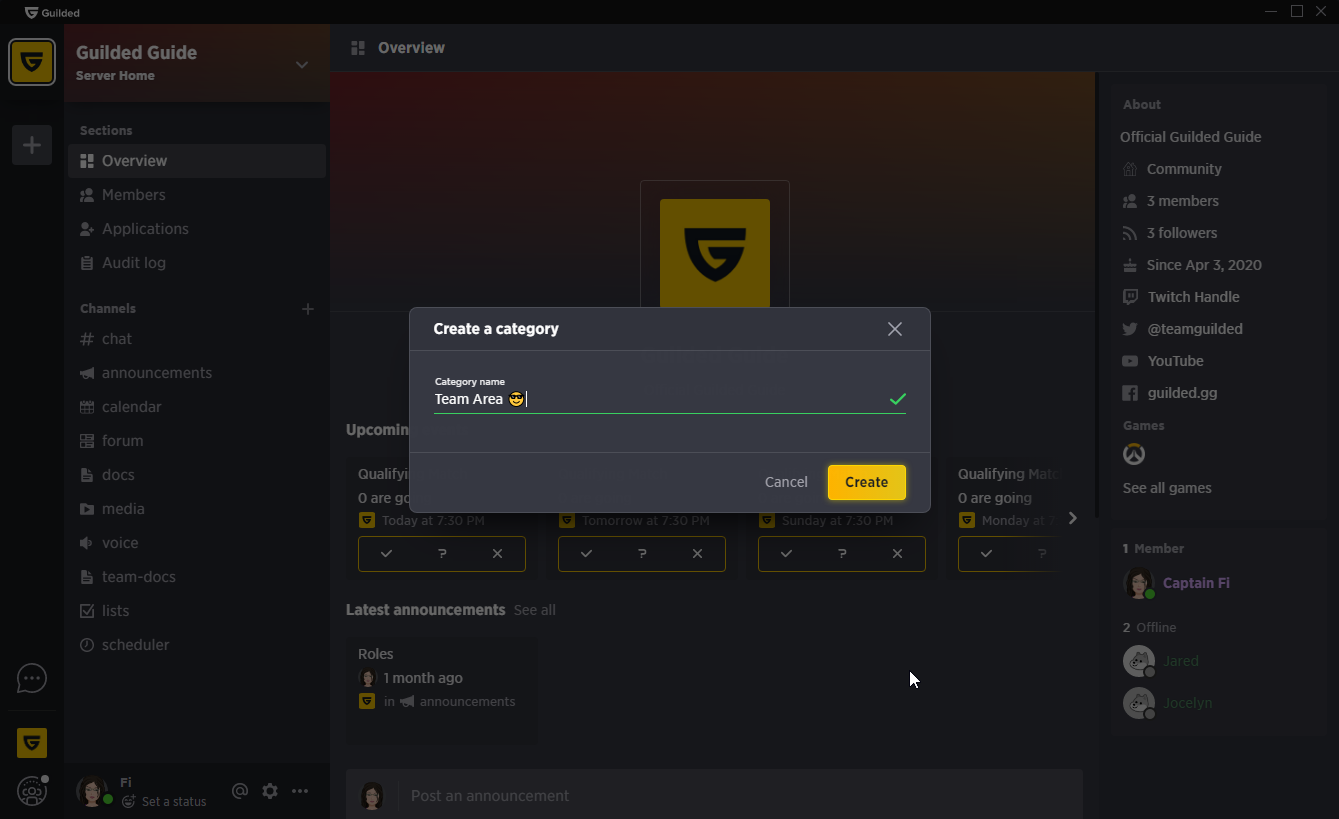 You've just created your new category!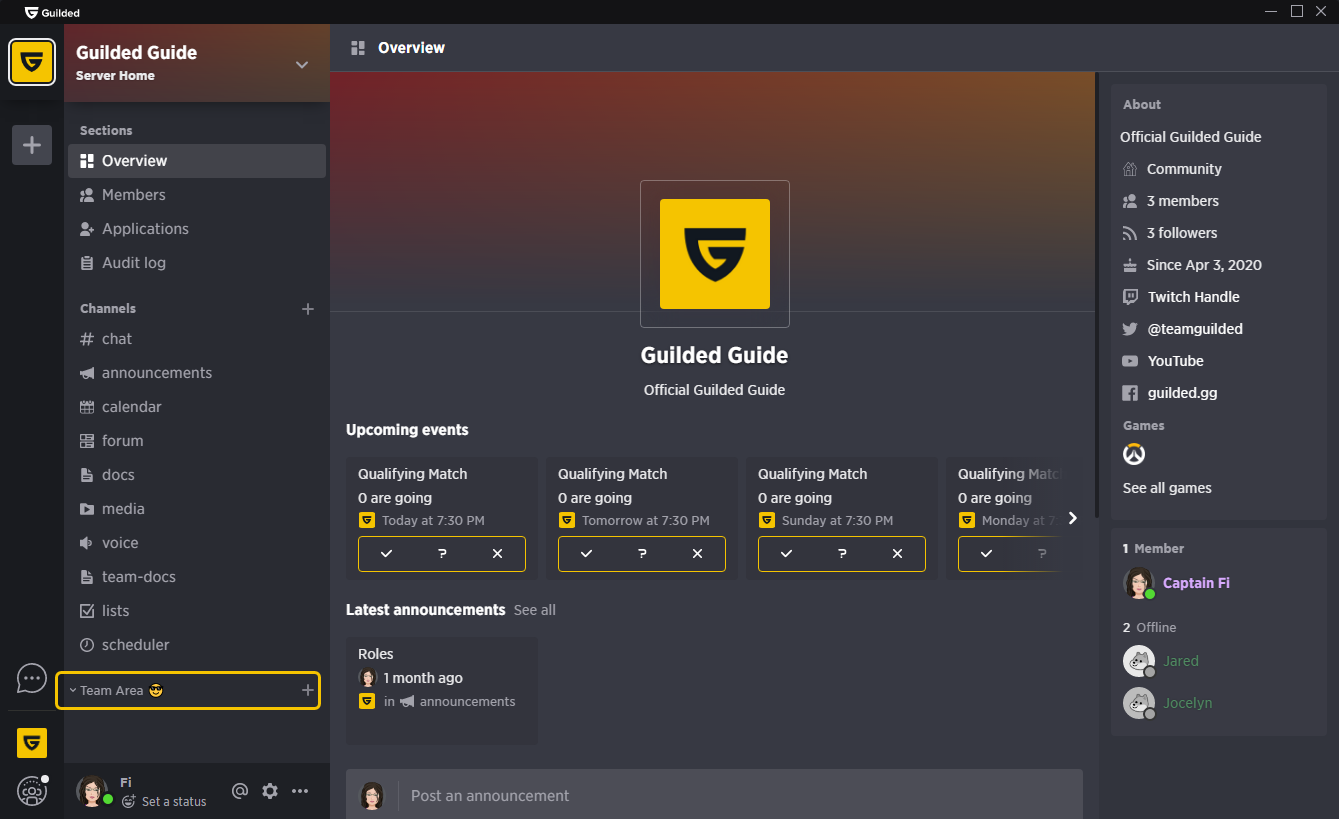 Tip: you can add emojis to channel and category names.
Channel Types that you can choose from: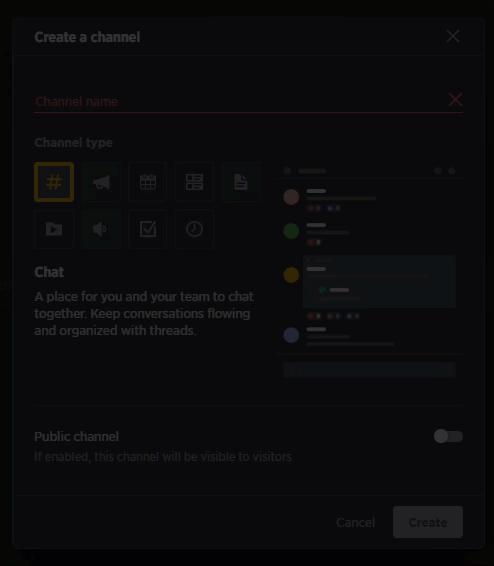 Creating a channel
Now it's time to start adding some channels to your new category.
Click the + icon next to your category name to create a channel.

Choose the type of channel you want and give it a name. Click Create.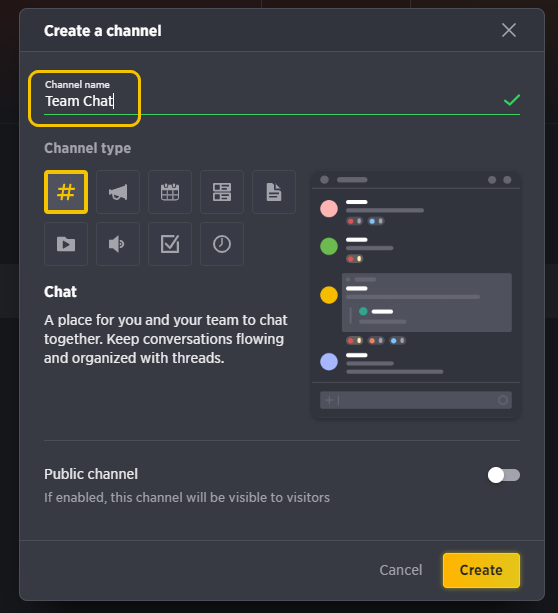 You have successfully created your new channel.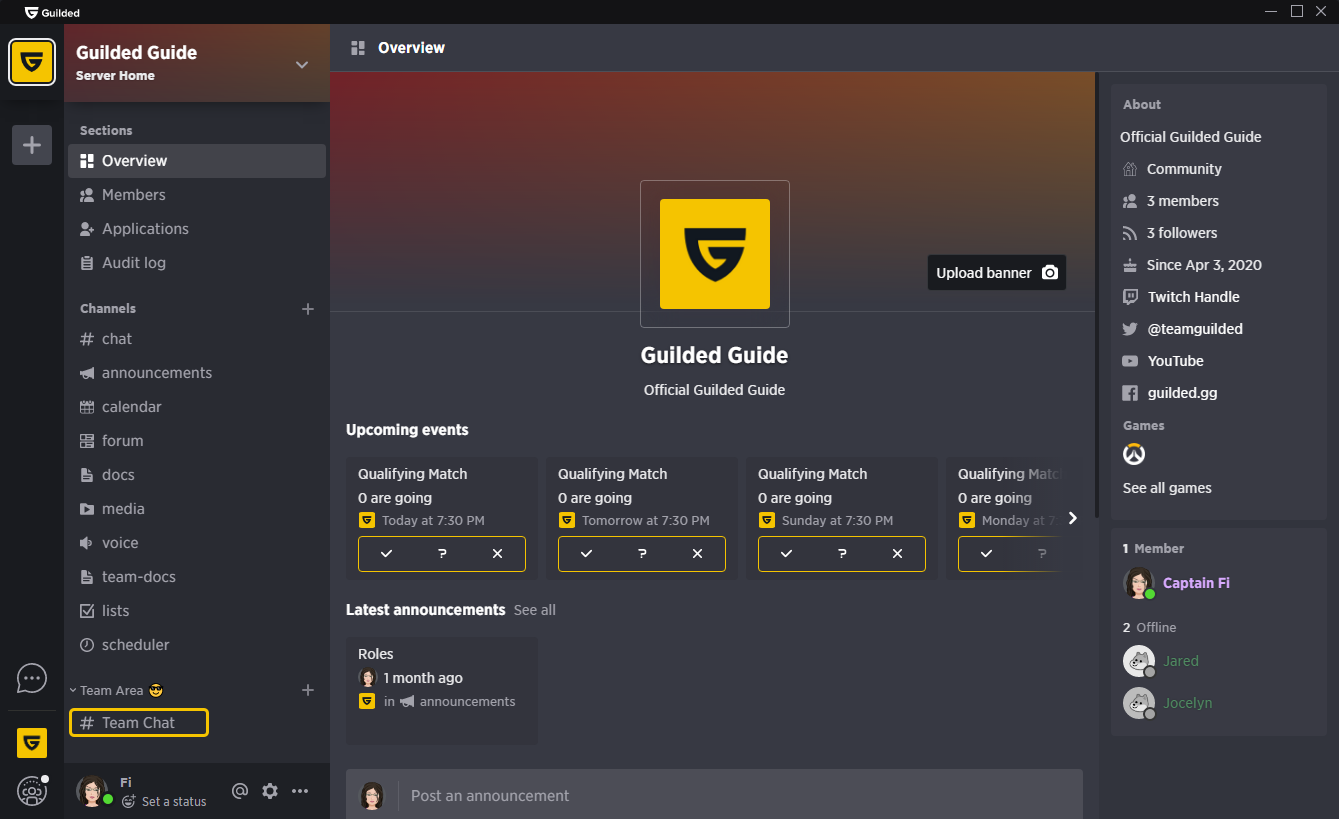 Cloning a Channel
To clone a channel, right-click on any existing channel, select Clone channel from the menu.
Rename channel and confirm
A new cloned channel is created and will appear directly under the channel you cloned from.
Organizing categories & channels
To move a category or channel, drag and drop it to where you prefer.
Sync permissions
If a channel is moved to a category with different permissions, you'll be asked if you want to sync the permissions. This action will automatically update permissions in a channel to match the category it is nested under.

Archiving & deleting
If you decide that you no longer want to keep a channel, you can either archive it to retrieve later or simply delete it. You can access this menu by right-clicking on the channel name.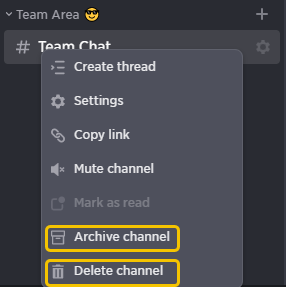 To make retrieving an article, we've made it easy to find a restore. Head over to Channels, click the cog to access the settings
Find the channel you want to restore, and click Unarchive.