Getting to know the Overview page
The Overview page is a summary of important information for your team. Let's have a closer look.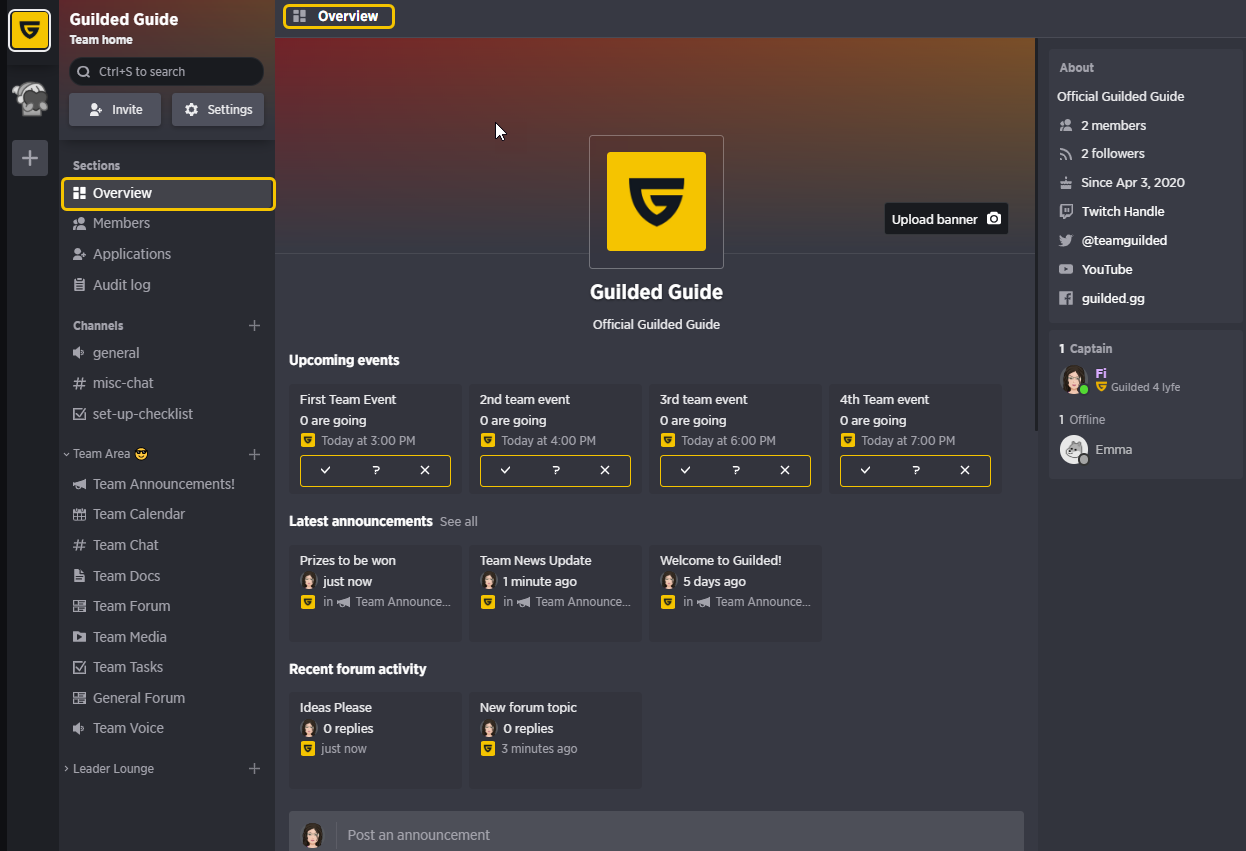 All Calendar events are shown here. RSVPs are actionable from the Overview page.

All Announcement channel posts are displayed for easy access.

Recent Forum posts at the click of a button.

Overview page announcements are a great way to give visitors outside of your server information.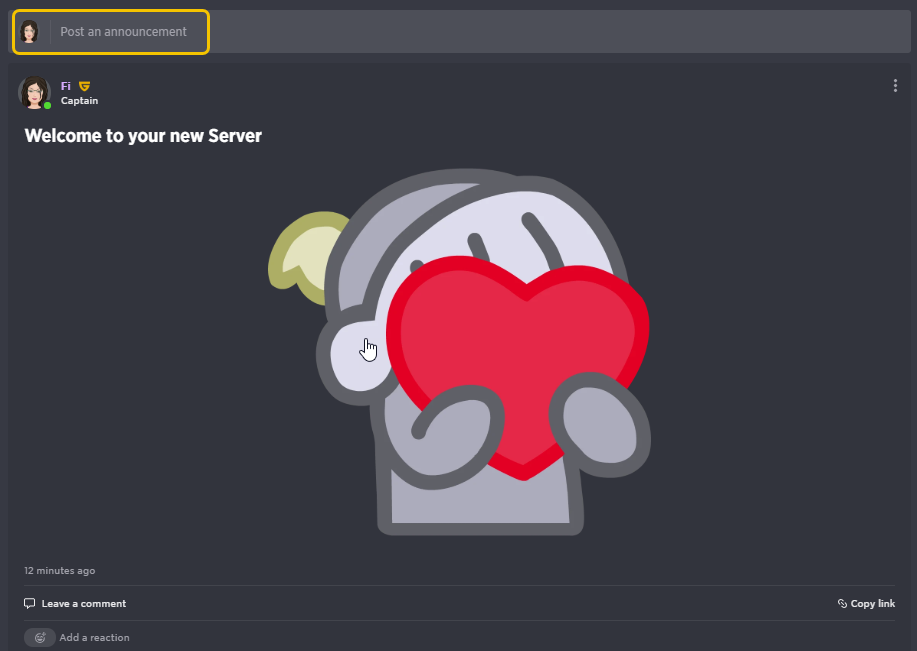 Your About section is visible here. You can update your social media links directly from this panel.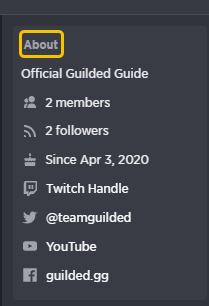 See who's online! Members' online statuses will not be available to visitors outside of your server.