How to Kick or Ban members from your Server!
Every so often, for whatever reason, you may have to remove a member from your Server. We will show you here how to Kick, Ban, and Unban members from your Server.
The necessary permissions are required to carry out Kick/Ban actions on members.

You can Kick/Ban by accessing the Members List or by Right-clicking a member's name.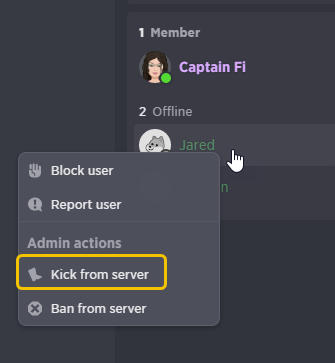 You will be prompted to confirm your selection.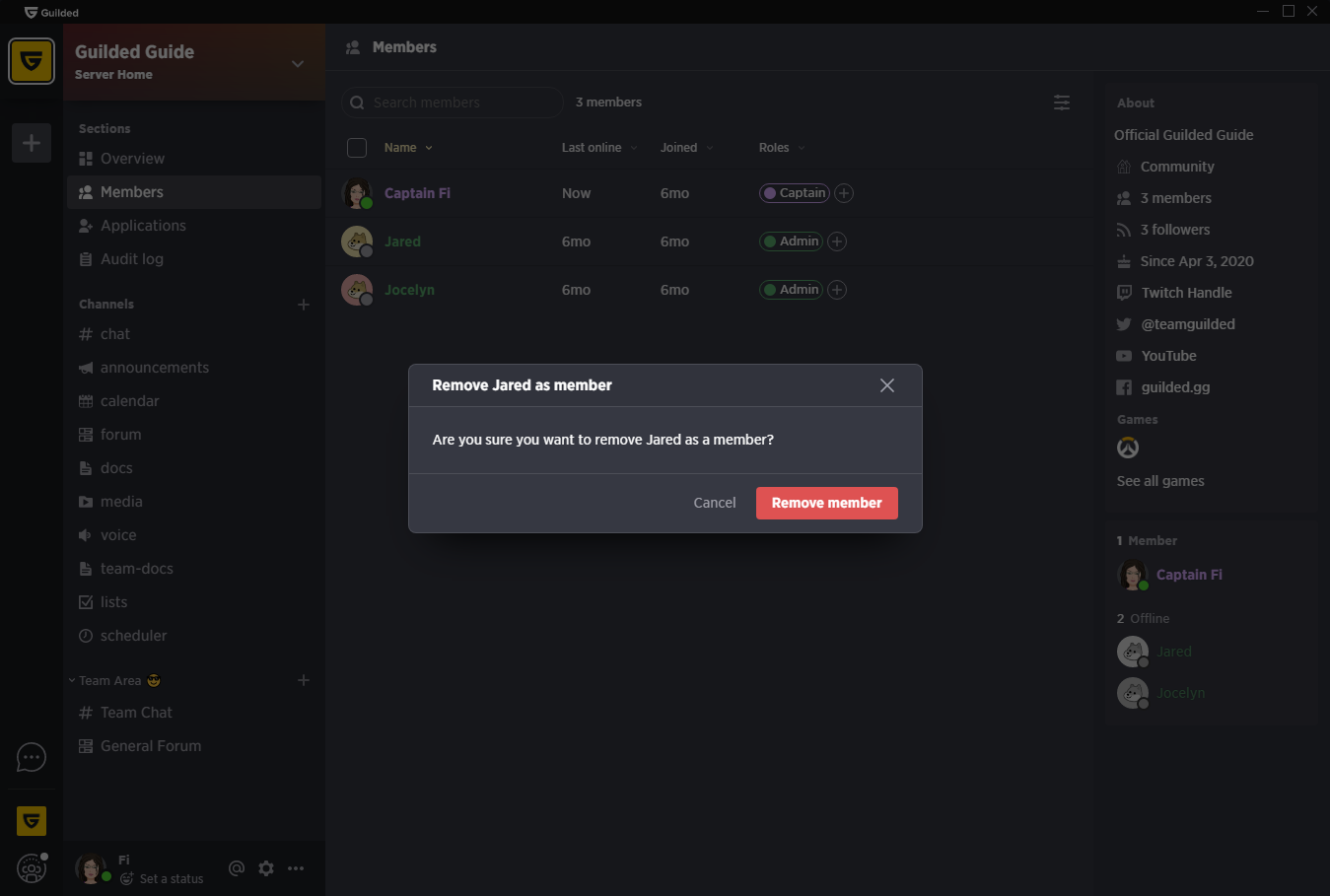 Banning
You can select the option to Ban a user from the member's list or right-clicking select on the user's name.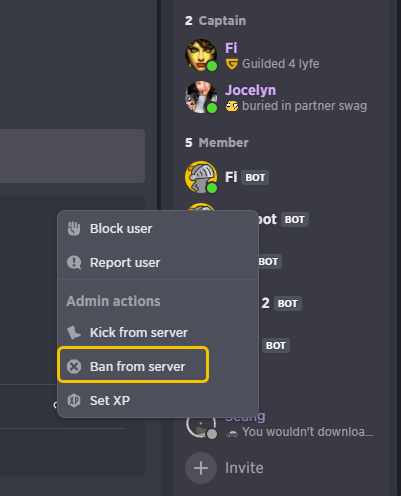 You will be prompted to confirm the action, with the option to give a reason - this is useful for referencing in your Audit Log.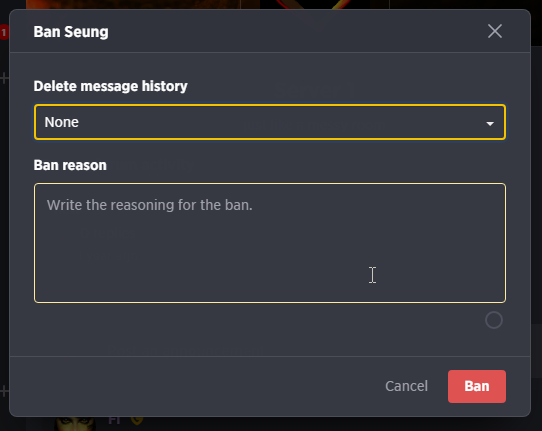 You can also choose whether you want to delete recent message history from your server from the member you are banning

.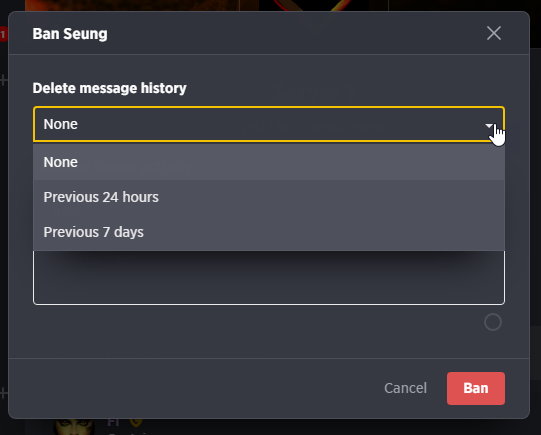 Unbanning
Head over to your server settings and select Bans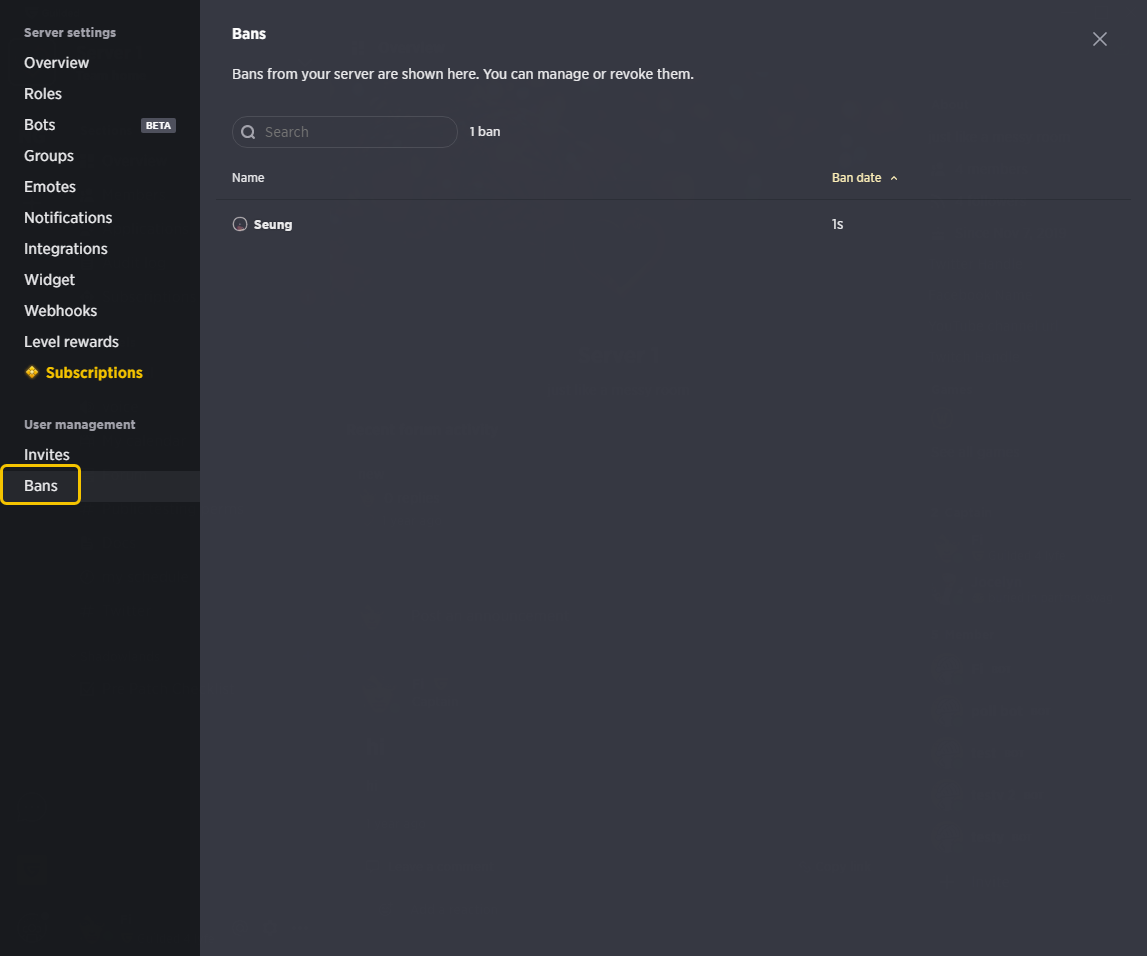 Click on the member who has been banned.

Select Revoke ban and click Done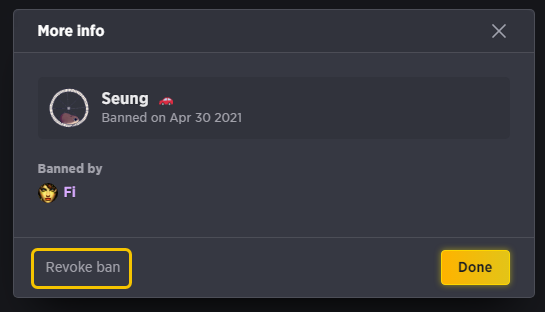 Note: unbanning someone will allow them to reapply or rejoin your server.