Voice Troubleshooting - Windows
Having trouble with your audio on Guilded? No worries, we've got you covered! If you're experiencing issues with hearing, being heard, or your microphone not working, check out this handy troubleshooting guide. But first, let's cover some basics:
Ensure that you haven't accidentally muted or deafened yourself on Guilded or your devices.
Please check out the Voice Settings guide before trying these suggestions.
Voice choppy
To ensure optimal voice chat quality, it's essential to check the bitrate settings for the channel. Keep in mind that setting the bitrate too high can strain some connections, leading to audio issues. A bitrate range of 64-96kbps is typically recommended as it strikes a balance between quality and compatibility.
Additionally, don't forget to check the voice region setting for the channel. Selecting the best region for your location helps to minimize latency and improve the overall voice chat experience.
Unable to hear other users
Try changing your Input and output settings to Default, refresh the app (Ctrl + R)
If using 5.1 surround sound, switching to Stereo should resolve this issue.
Antivirus or Third Party apps
When it comes to connection issues, it's important to rule out any conflicts with antivirus or third-party apps. These programs can sometimes interfere with Guilded's functionality. To ensure smooth operation, we recommend adding Guilded to the safe list within your antivirus program, if applicable.
Furthermore, certain apps might seize control of your audio, preventing other applications from functioning properly. To address this, follow these steps for all the input and output devices you intend to use with Guilded:
On your PC, right-click on the speaker icon.
Select Open Sound settings.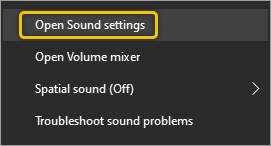 Click on Device Properties for your device.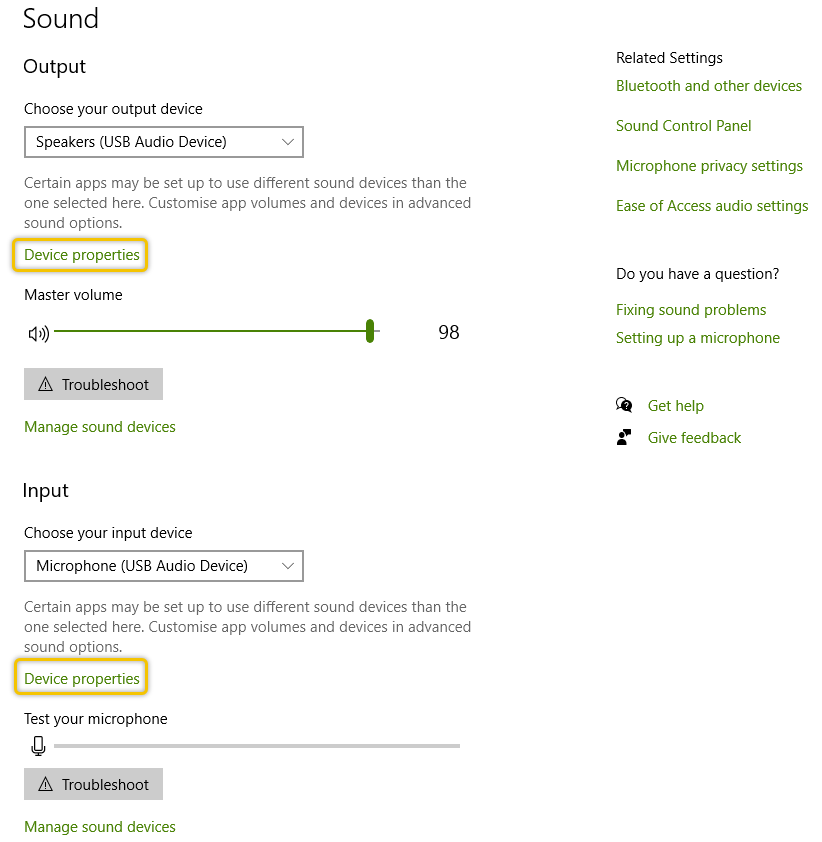 In the microphone device properties, turn the volume up to full using the slider.


Select Additional device properties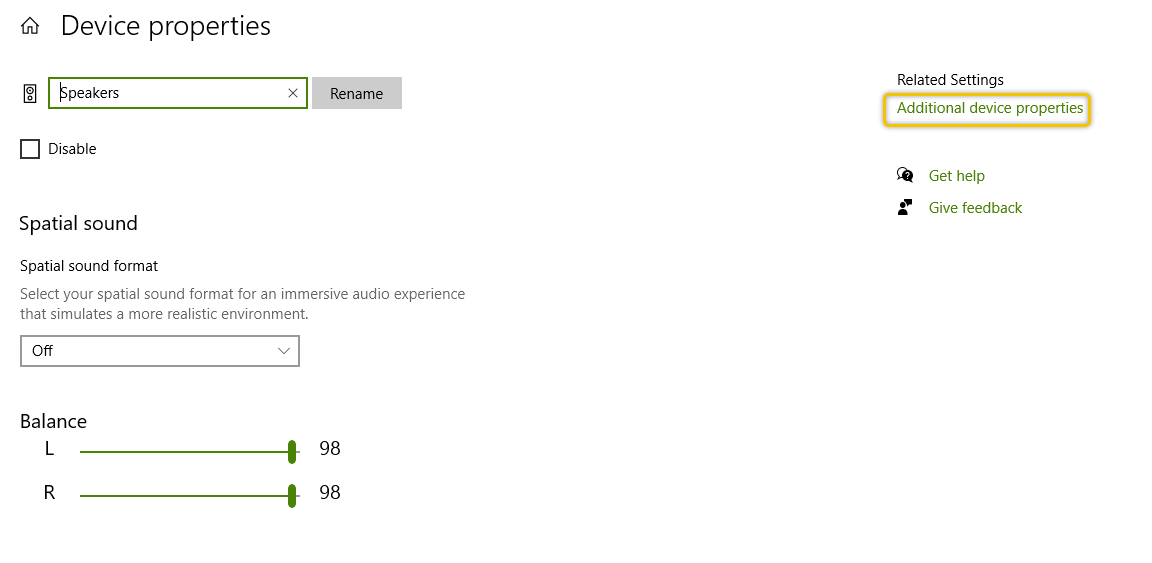 Click the Advanced tab, set your bitrate to 48000 Hz, and Allow applications to take exclusive control of this device, click Apply to save changes.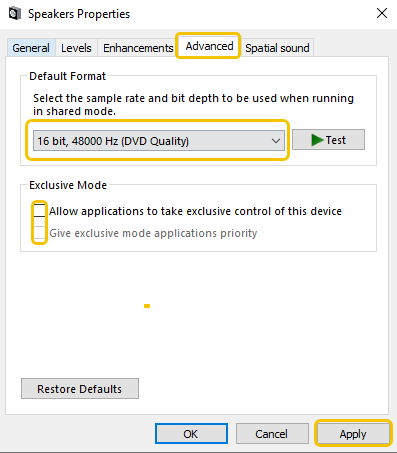 Repeat the above steps for the microphone settings.
If you find that your sound is dropping too low when connecting to voice, first head over to your settings > Voice & Video and slide the toggle off for Audio ducking. You may need to refresh for the settings to take effect.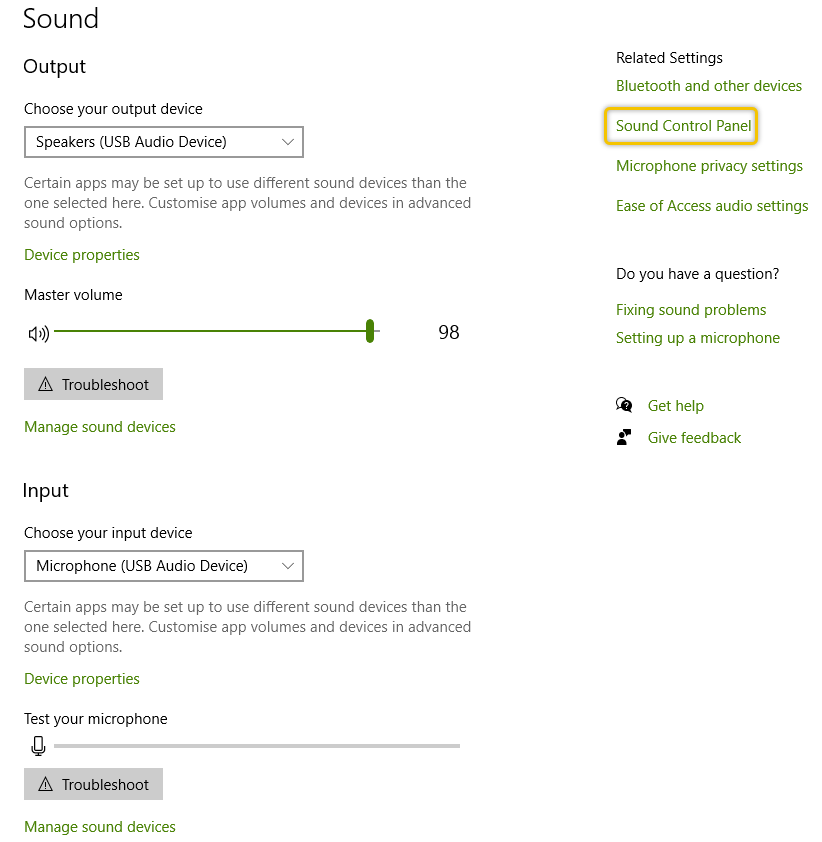 Click the Communications tab, and select Do nothing.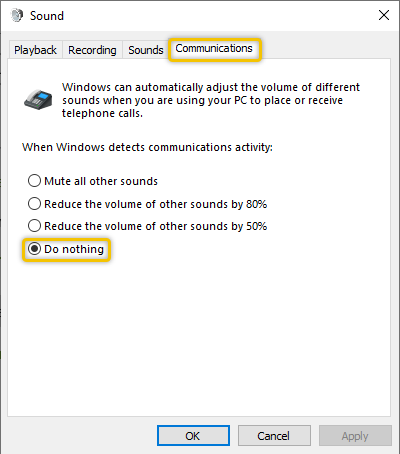 (Some PCs may require a restart for changes to take effect)
If you've followed the troubleshooting steps and are still experiencing issues, don't worry—we're here to help! Reach out to us by creating a ticket in our in-app modal for quick assistance. Alternatively, you can drop us an email at support@guilded.gg.