Mobile app - Android permissions
If you're using the Guilded App on Android and want to optimize your experience, especially when using voice chat, we suggest adjusting the following settings for the best performance.
App permissions: The minimum you need to make sure that voice works correctly.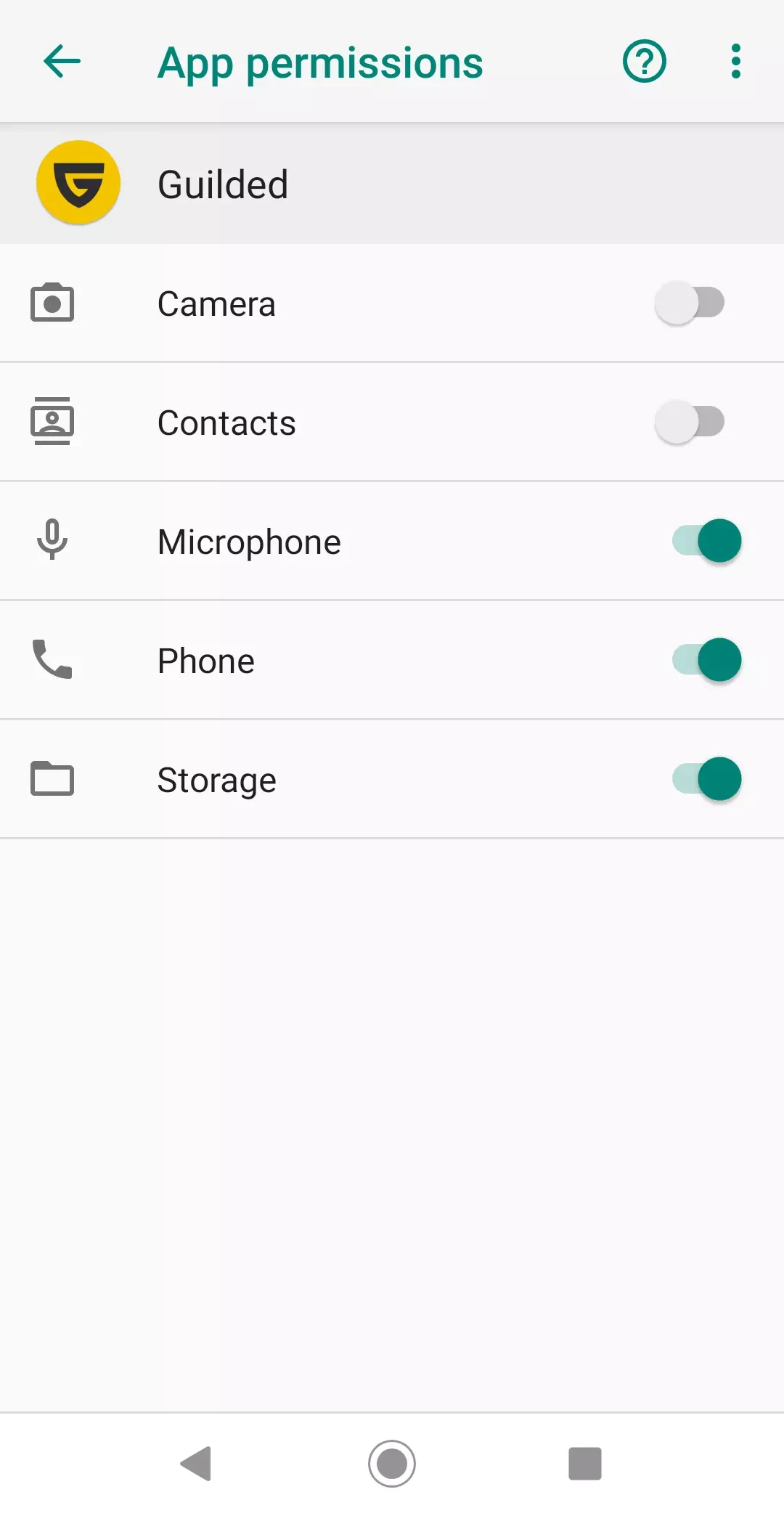 Tip: Your camera and contacts are optional!
Phone permissions: Enables voice chat when the app isn't in focus.
Microphone permissions: Allow the Guilded App to use your microphone.
Camera permissions: Useful for streaming (currently in Direct Messages only).