While Guilded's desktop app is designed to offer you the best user experience, we understand that you may sometimes need help with updating or installing it. Before we dive into troubleshooting, here are a few preliminary checks to make:
Installation Issues: If you're experiencing troubles while installing the app, it's worth checking if there's any third-party software running that could potentially interfere. Temporarily disabling such software might resolve the issue.

Unsupported Operating Systems: Please note that Windows 7 and Windows 8.1 are no longer supported for the Guilded desktop app. However, you can still access Guilded via a web browser that supports these operating systems.
In some rare instances, your Guilded version might get stuck during the installation process. If that's the case, we've got you covered with the following steps.
Close Guilded in the system tray and make sure all Guilded processes are terminated in your Task Manager (ctrl alt del)


Make sure that you have closed all sessions, including those in a browser.
Next, use Win + R type in the following:
%AppData% - find guilded and delete that folder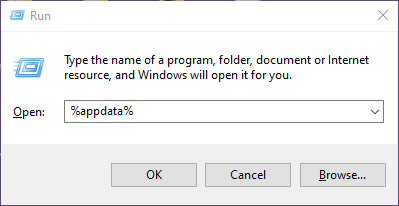 %LocalAppData% - find guilded-updater and delete that folder.
Restart your pc/laptop
Reinstall via the download link on browser
Still not working? head back over to %localappdata% locate the guilded-updater folder, open that and right-click on the installer and Run as Administrator