To access your settings click the cog beside your profile picture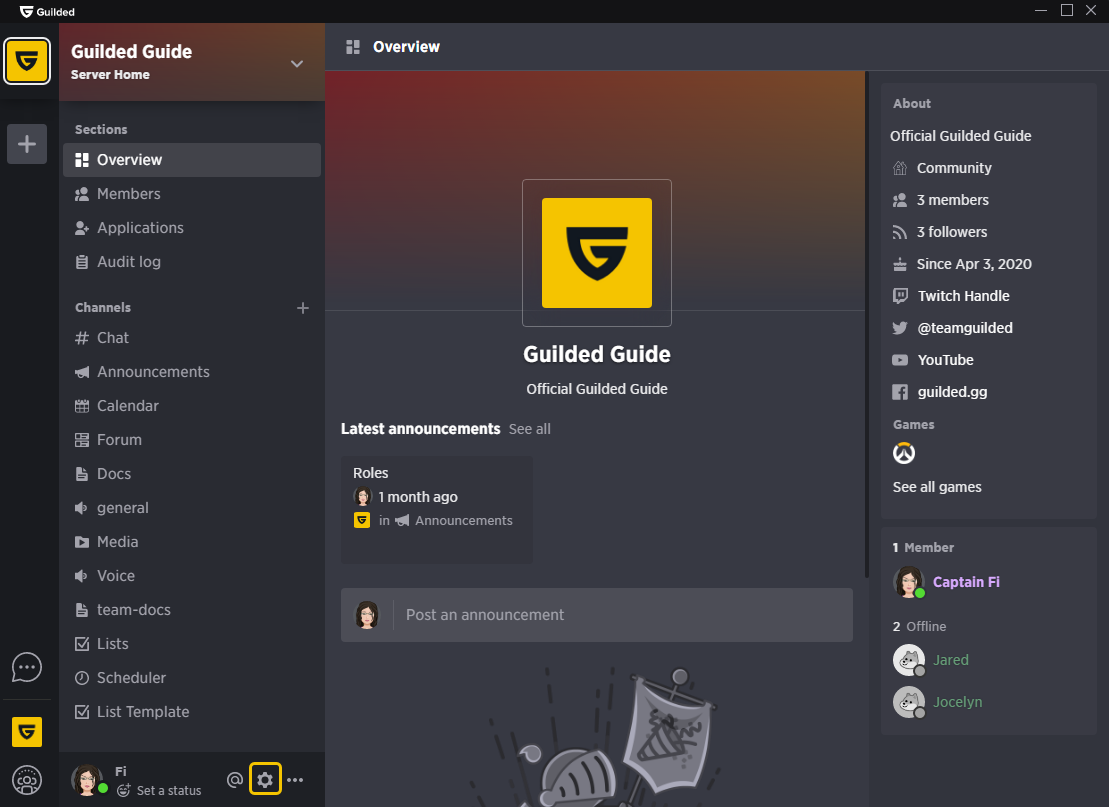 Overview
In this section, you can change your name, email address, assign a vanity URL for your profile, and option to toggle off Simplified Navigation.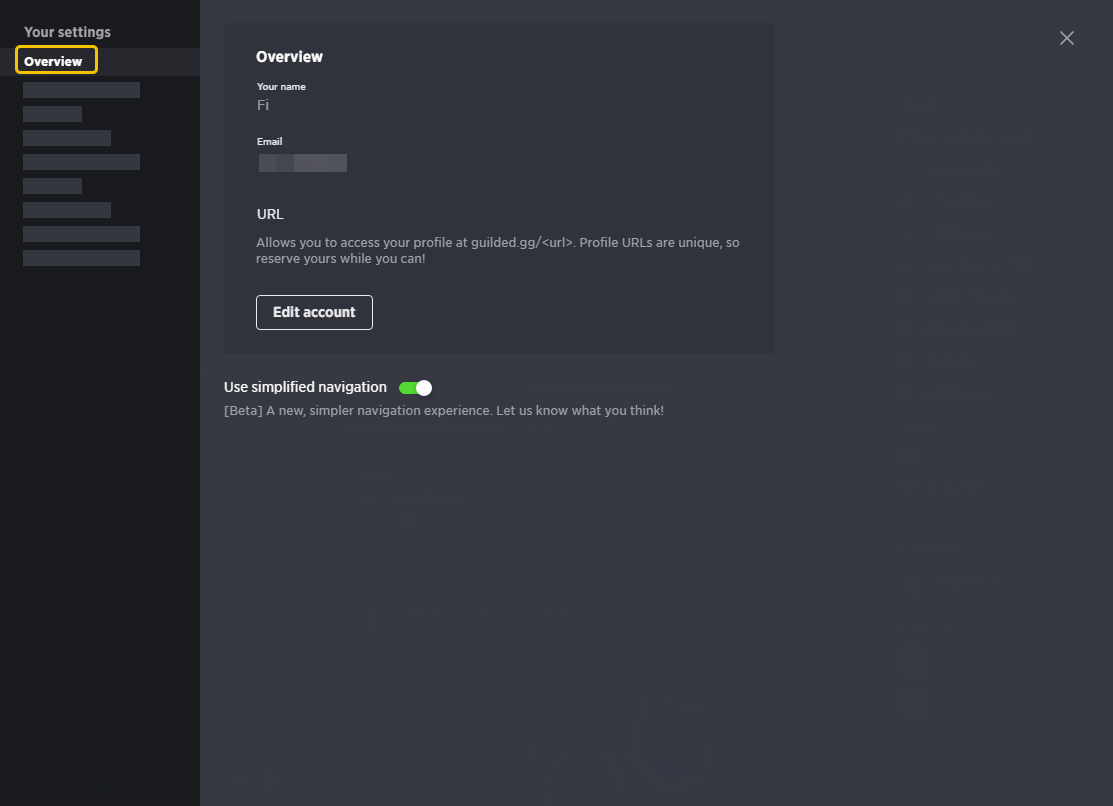 By clicking the Edit account button, you have the option to change your password or delete account.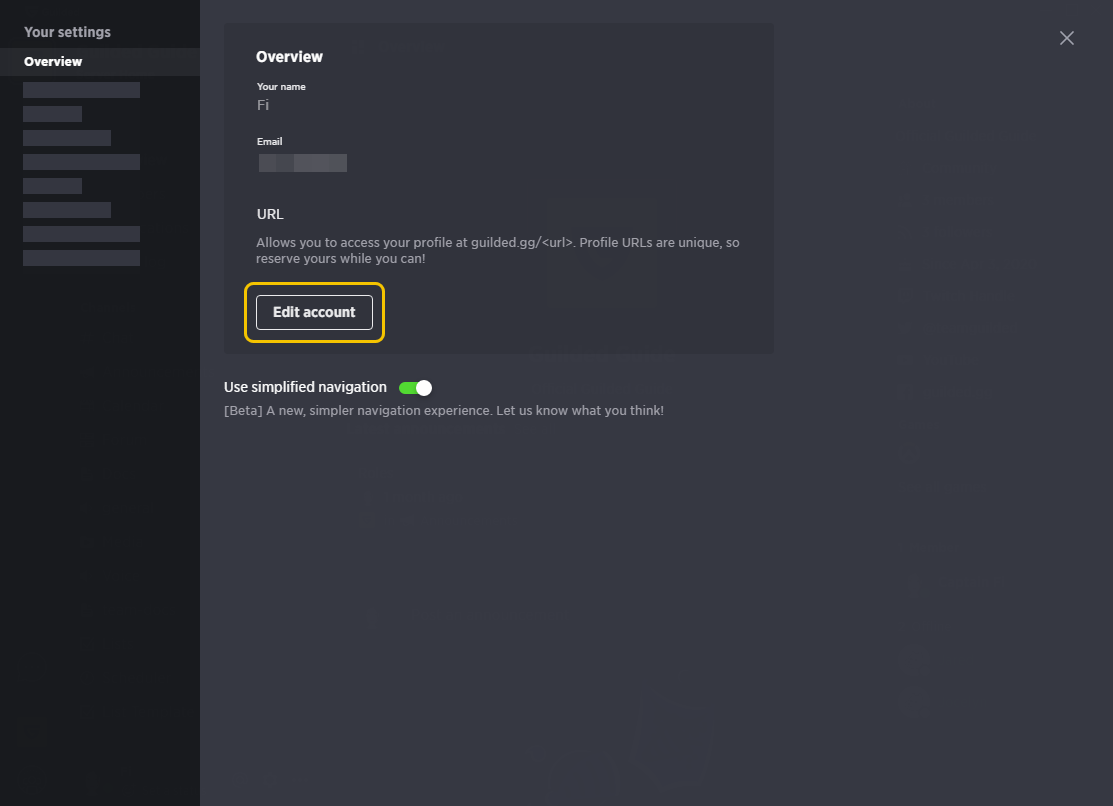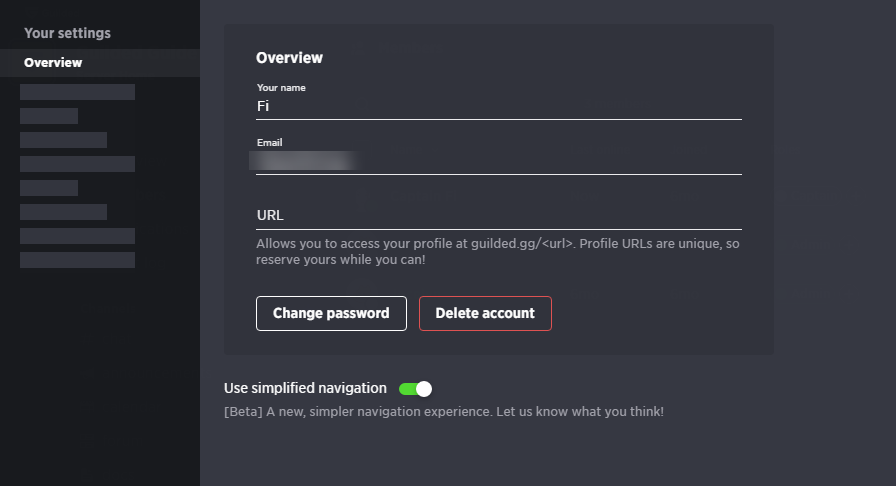 General Settings
This section will allow you to decide if you want to show your presence on Discord and the Hardware Acceleration toggle - some users find toggling this off improves app performance.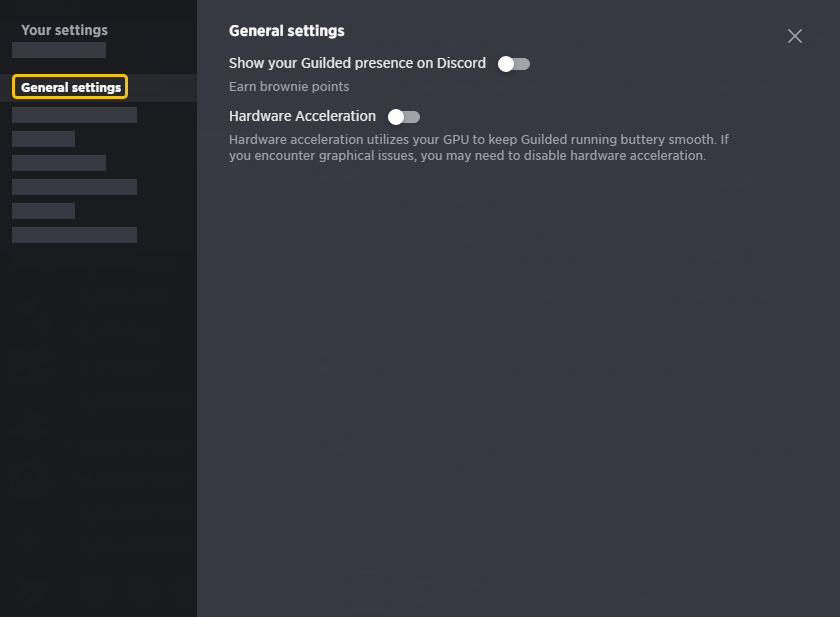 Voice and video
Here you can set your voice and video preferences, see our article for more information on these settings.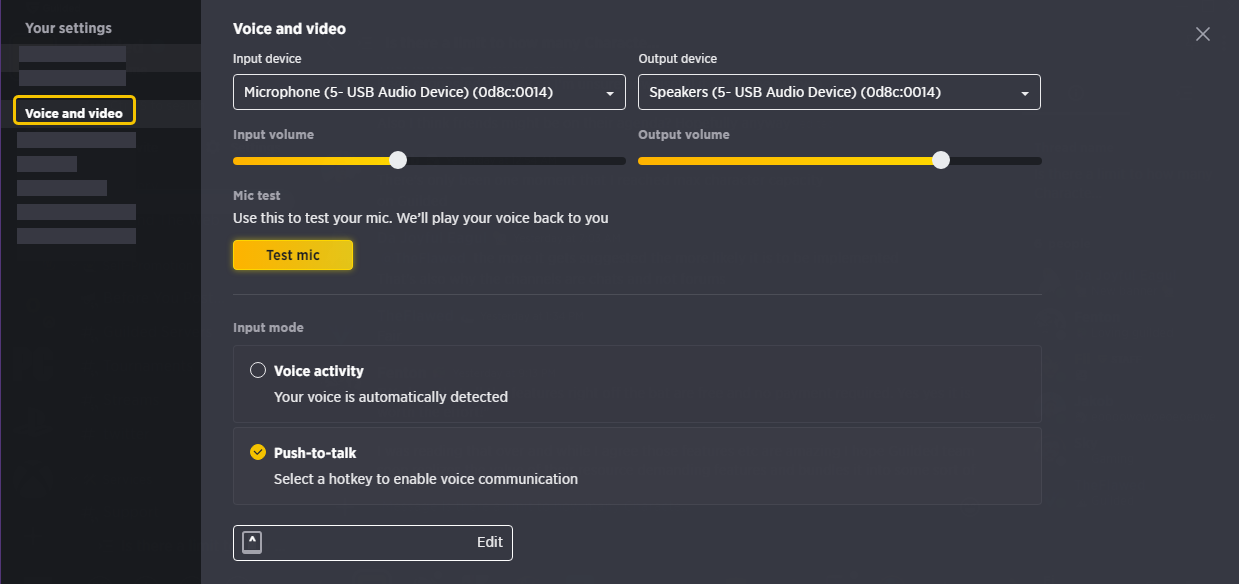 Keybinds
In this section, you can set your keybinds for voice and other features within the Guilded app.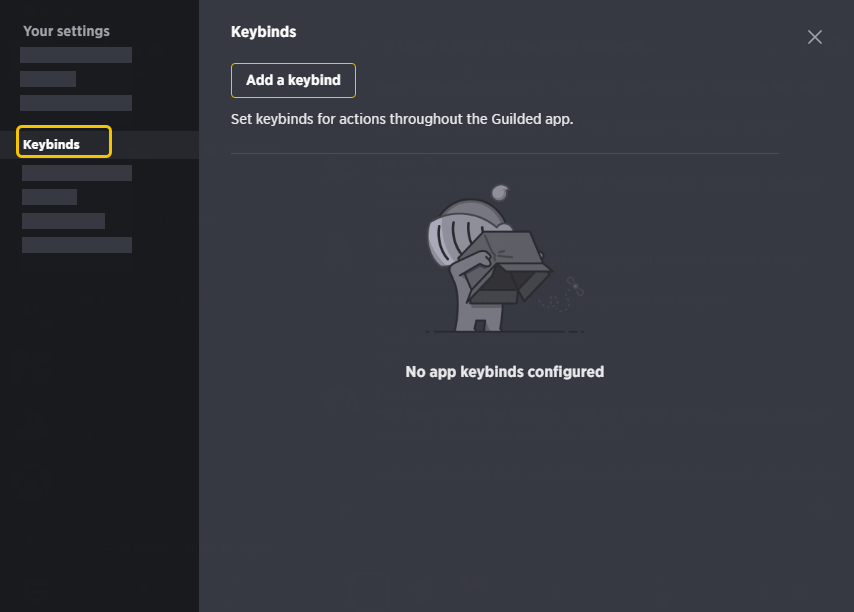 Windows settings
This section lets you decide if you want to have the Desktop App open on system start, start minimized to the taskbar, or Close to the system tray when closing the app.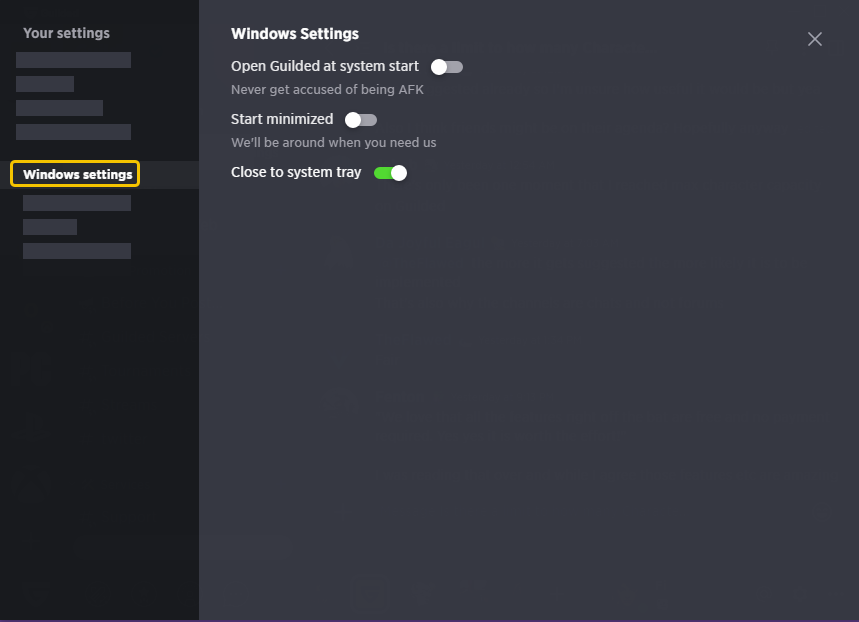 Sound effects
You are in control of the sound effects that you hear in Guilded, this is the section for you to decide which ones you want to hear.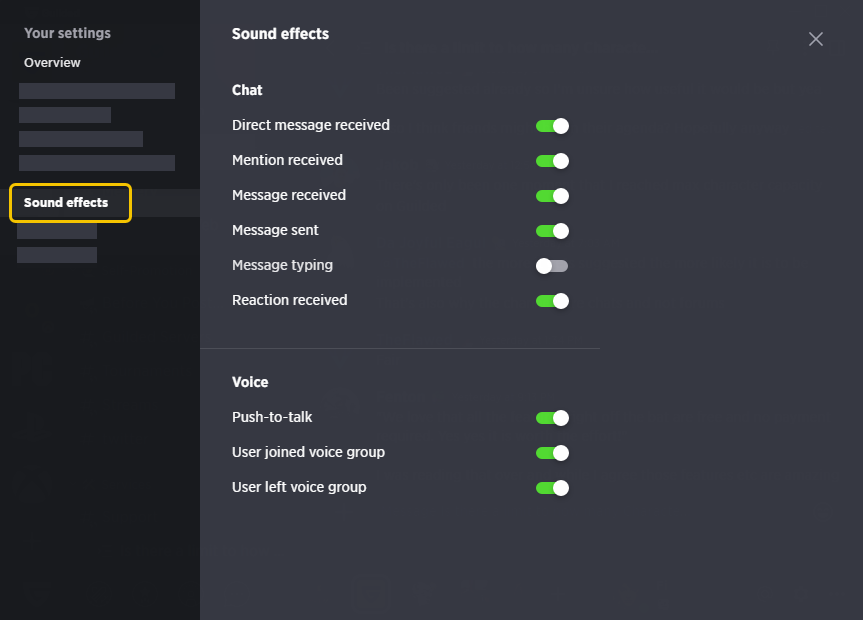 Email
You can opt-out of receiving emails from Guilded by unchecking the boxes. These are on by default.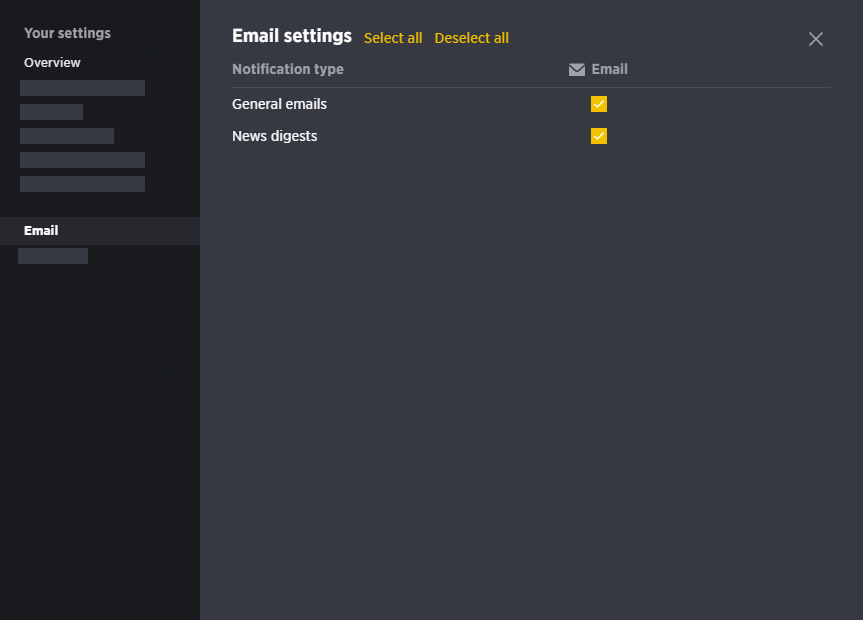 Billing
This section lets you stay in control of any subscriptions to contribute to servers you are a member of and holds a record of any payments you have made.