How do I change my Profile Picture?
When you first join Guilded, instead of leaving you with a blank profile, we add this cute little doggo for you.

As much as we love these, most want to make their profile picture personal to them. Changing the profile picture is easy following these steps.
Click on your Profile Picture at the bottom right of your screen.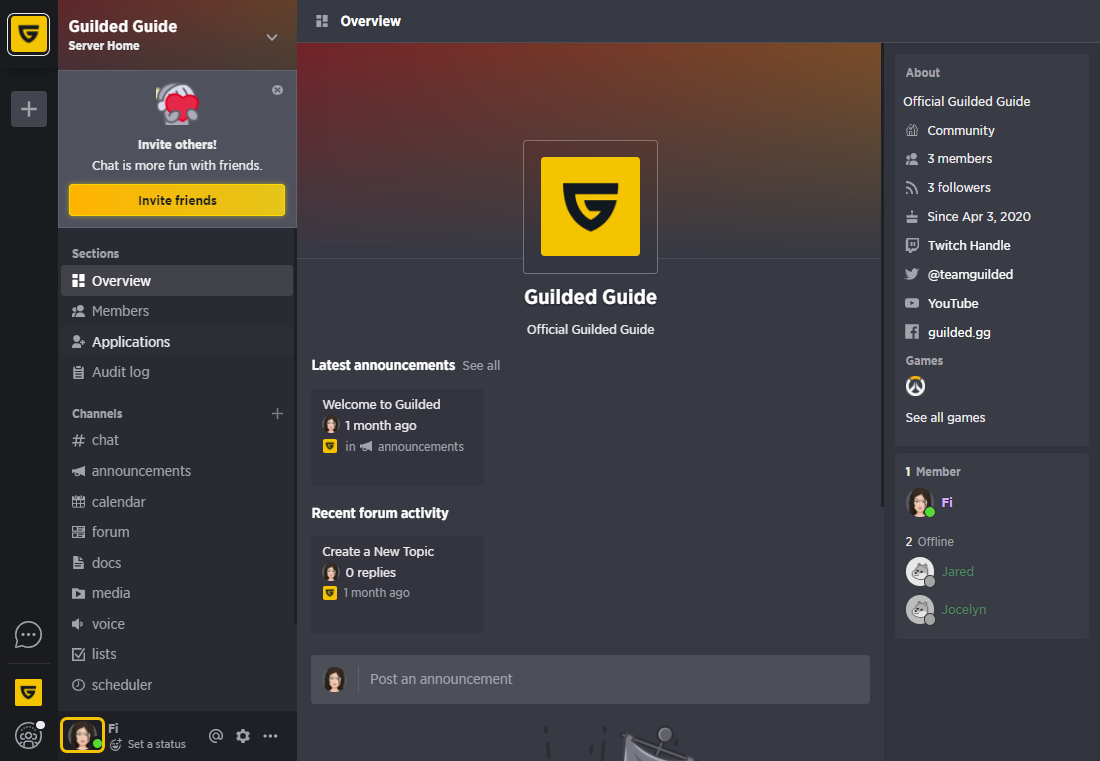 Click on the profile picture and upload your own!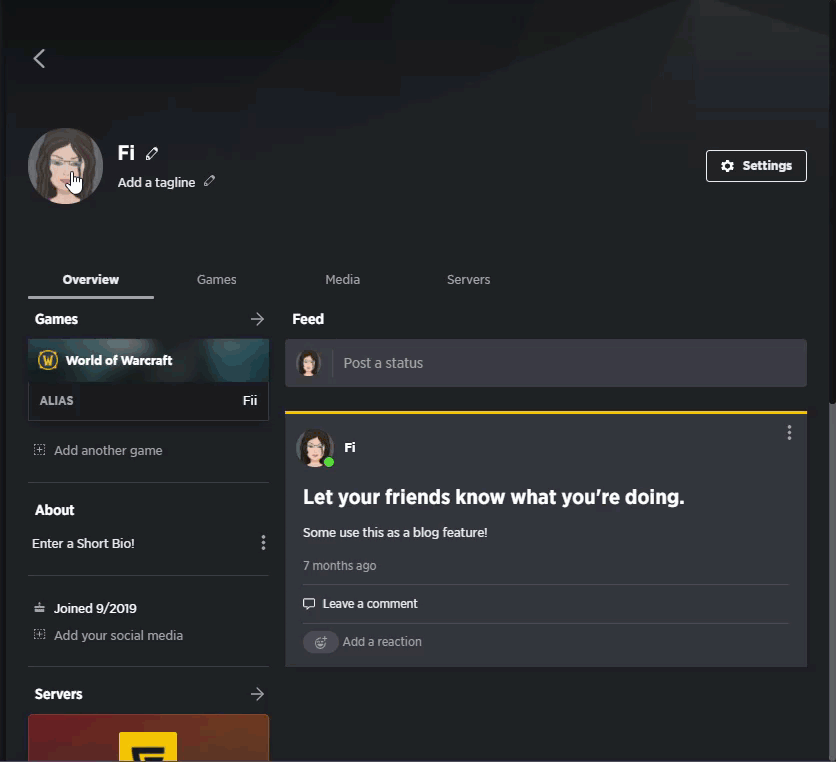 Now you can show off that awesome Profile Picture to all your friends!
Note: we do not currently support gif files for profile pictures.