Add a tagline to your profile
Your tagline is your personal motto on Guilded - it's your opportunity to share something about yourself, inspire others, or even make them laugh! Whether it's a catchphrase, a caption to complement your profile picture, or simply a dash of silliness, your tagline can be whatever you want it to be. It's your space to express yourself, so go ahead and let your personality shine
Head over to your Profile by clicking your profile picture.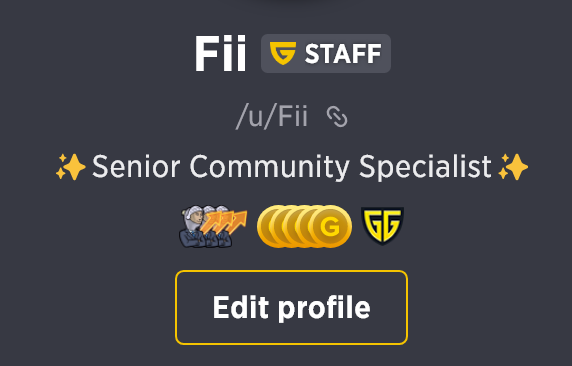 Add your Tagline. Note: taglines cannot start or end with a space and can have a maximum of 85 characters.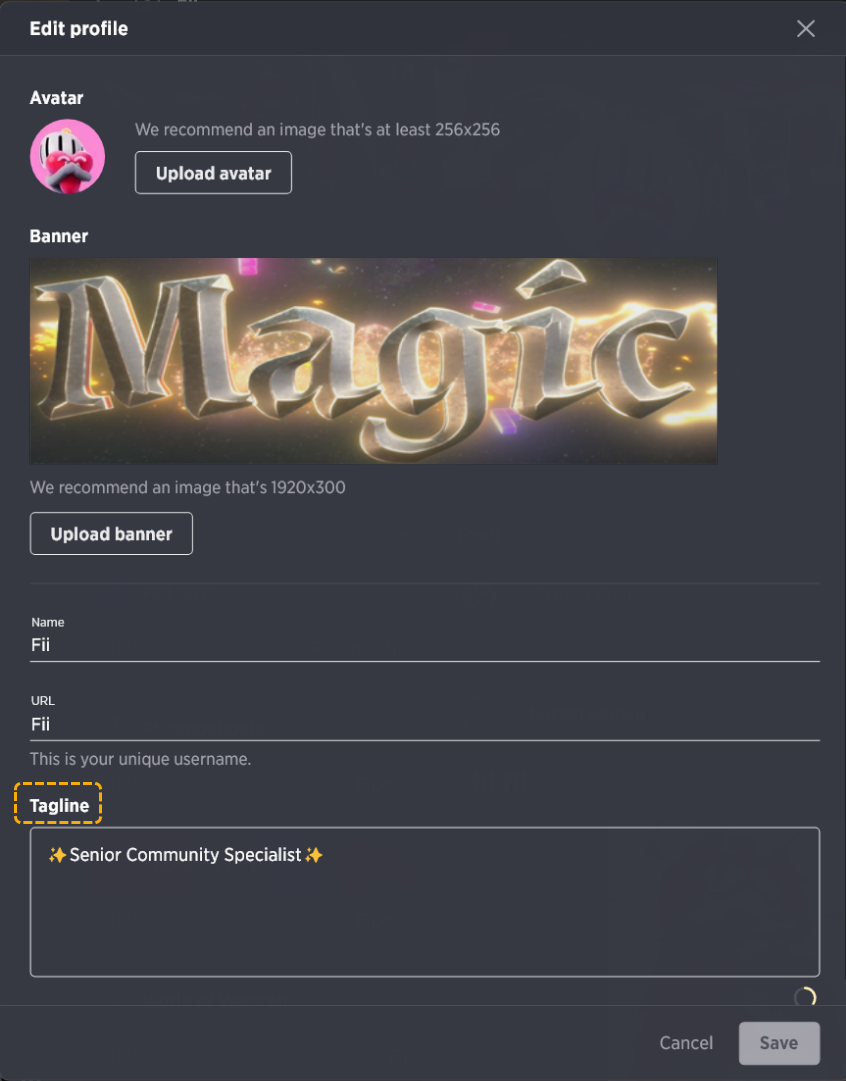 Once you've added your tagline, it will appear on your Guilded profile for everyone to see. It's a great way to express yourself and make your profile stand out. Let your tagline do the talking and add that personal touch to your profile!