Setting number of users in a voice room
Voice rooms are nested within a Voice channel. Each of those rooms can have its own limits to the number of users that can access each room. The range is up to you from one to unlimited.
Each Voice room has it's own settings. Click the settings cog on the room that you want to adjust.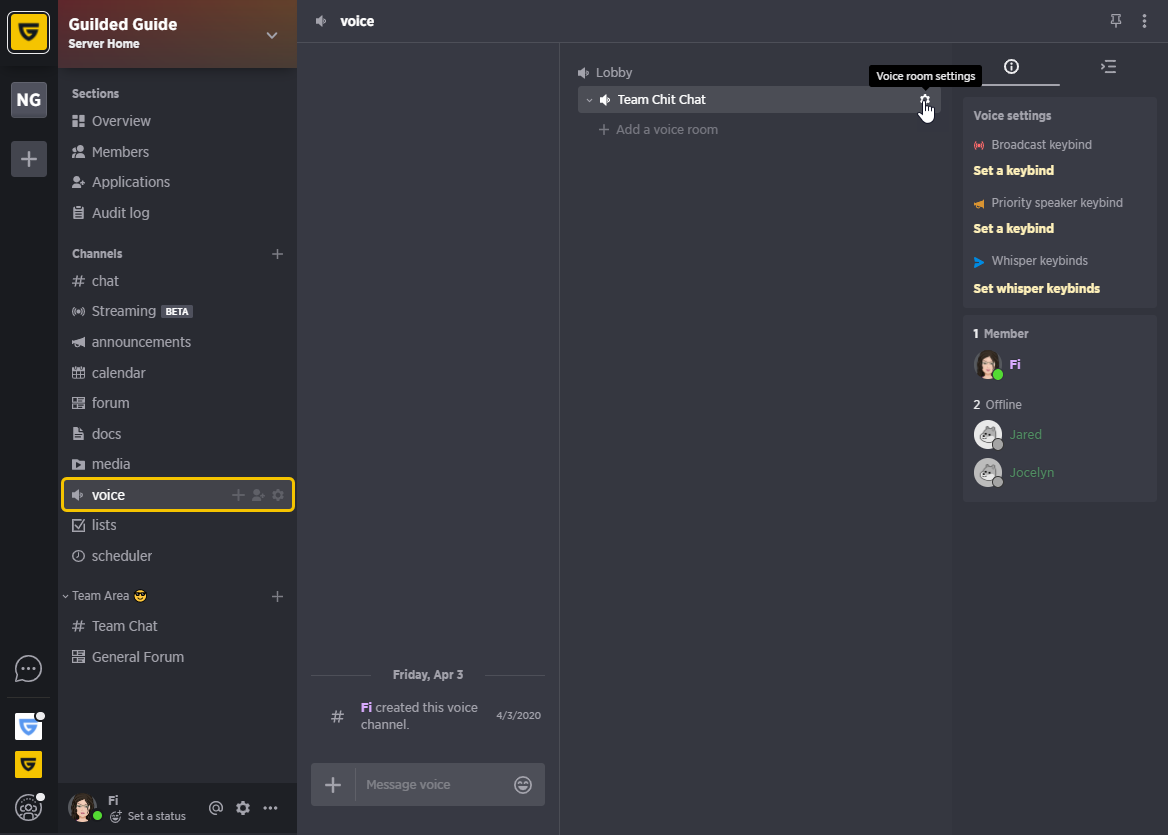 Adjust the slider to adjust the User Limit and click Update.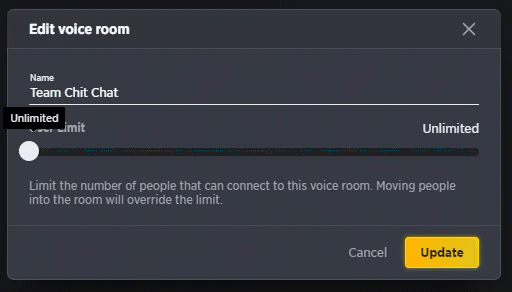 Once you have set the user limits, it will be indicated at the side of that voice room