Ready to share your Twitch streams with your community? By connecting your Twitch account to Guilded, your server gets instant updates when you start streaming. No more missed streams and always a crowd to watch your gameplay. But before we dive in, let's first walk you through how to link your Twitch account to Guilded.
From Your settings, navigate to Connections. From here, click Add.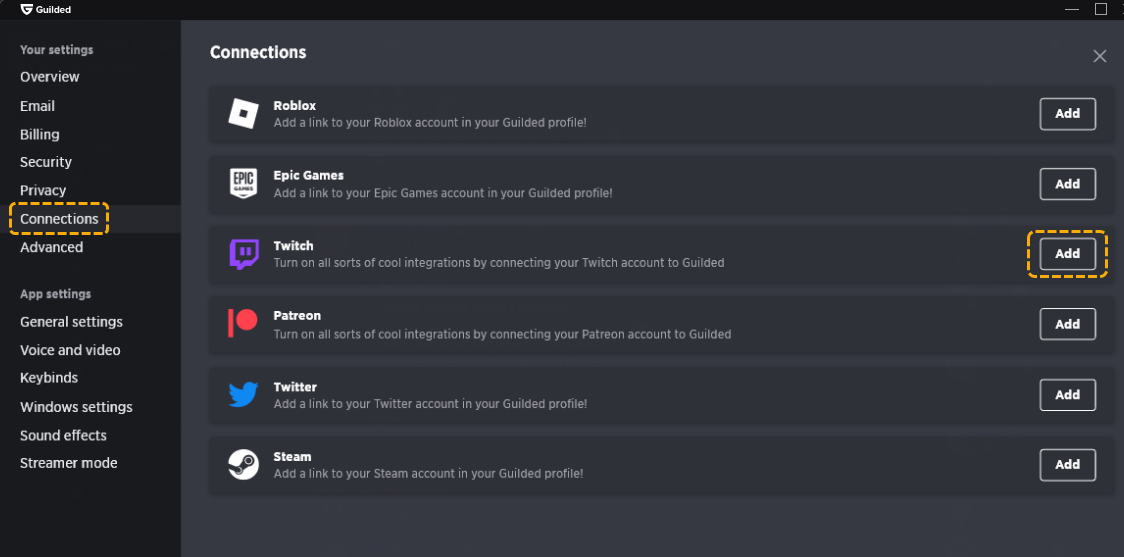 Now that your Twitch profile is showing, you'll see a few more options. Feel free to turn on any that you need
Show when I'm streaming: Turn this on and everyone will see when you're live.
Subscriber notifications: If you're a Twitch Partner, you can turn this on to get alerts when you have new subscribers.
Follower notifications: Want to know when you have a new follower on Twitch? Just turn this on!

And you're set! Your profile card will now show when you're streaming. Users can also click to watch your stream in an in-app window, so they never have to leave the server.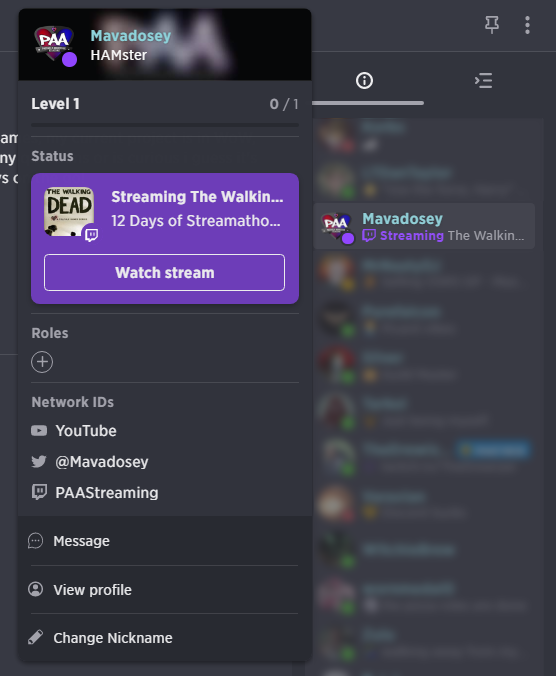 Now that your Twitch account is linked, let's bring the Twitch Bot into play! Head over to our
handy guide
, where we make setting up the Twitch Bot easy. It's time to take your server to the next level of fun and engagement. Let's go!