Twitch integrations are a great way to let your community know that you're streaming, as well as automatically notify your server when you go live. Here's how you can set up both of these features.
To begin, you'll want to associate your Twitch profile with your Guilded account.
From Your settings, navigate to Connections. From here, click Add.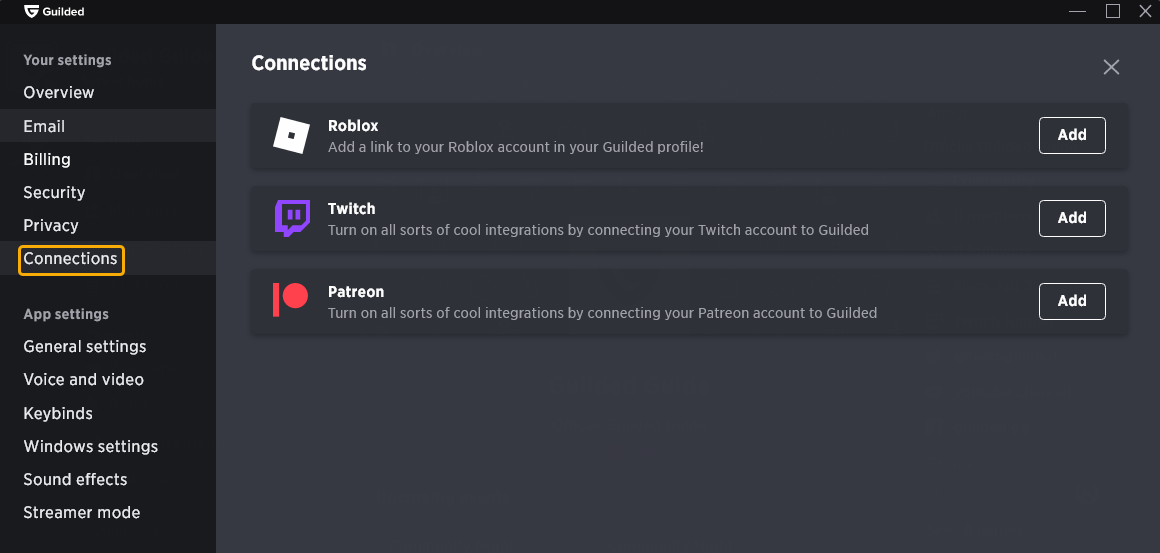 Once you've authorized your connection, you will see your Twitch profile displayed. Under Display when I'm streaming, toggle to enable this feature and save changes.

And you're set! Your profile card will now show when you're streaming. Users can also click to watch your stream in an in-app window, so they never have to leave the server.