Streamer mode helps protect your privacy on Guilded and mutes notifications so your viewers don't get distracted.
To configure and enable Streamer mode go to your settings by clicking on the cogwheel icon near your profile.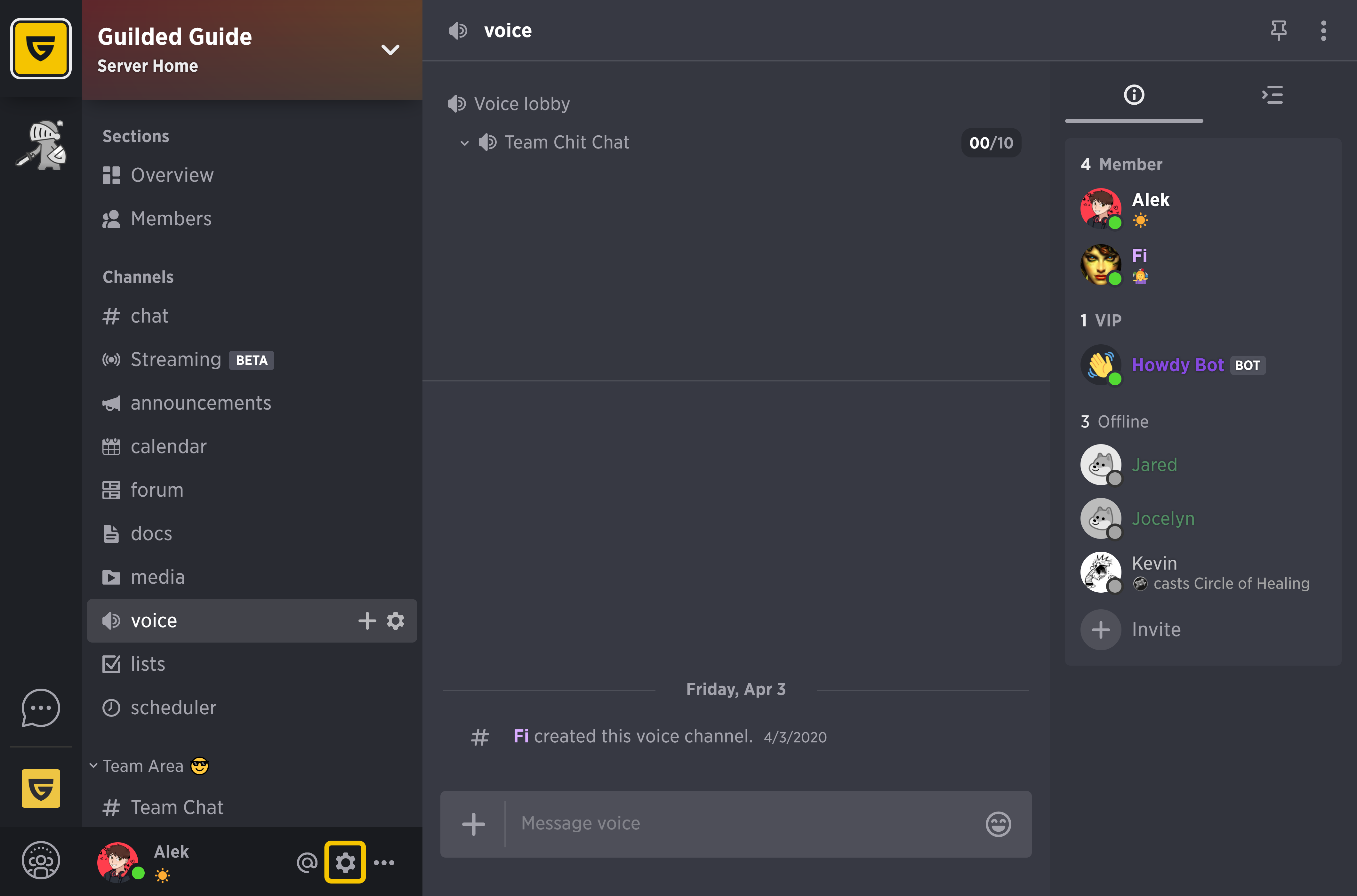 At the bottom of the Settings page, you will see "Streamer mode." Click on it to enable and configure it.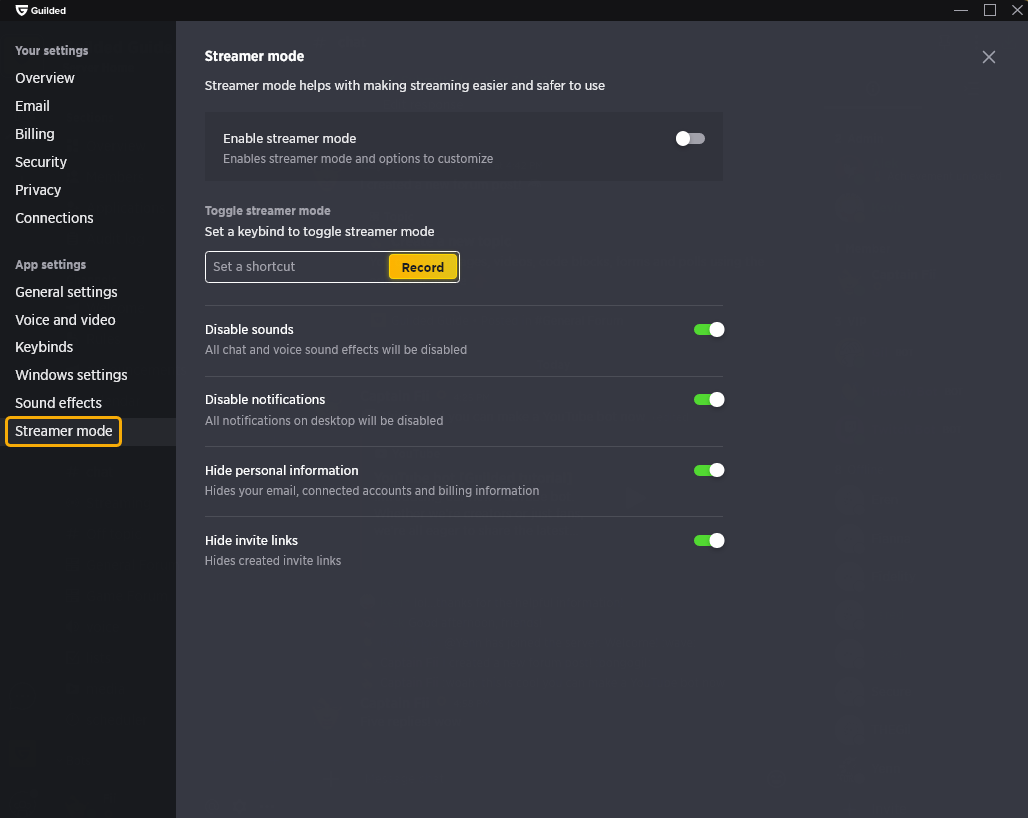 Enable streamer mode:

Enables and disables Streamer mode.
Toggle streamer mode:

Quickly toggle Streamer mode using a shortcut.
Tip:

We recommended you set this to a key you will not accidentally press while streaming. It can be helpful to set this to the same key you use to start your stream in your streaming software. To set this shortcut, click on the "Record" button and press your desired key.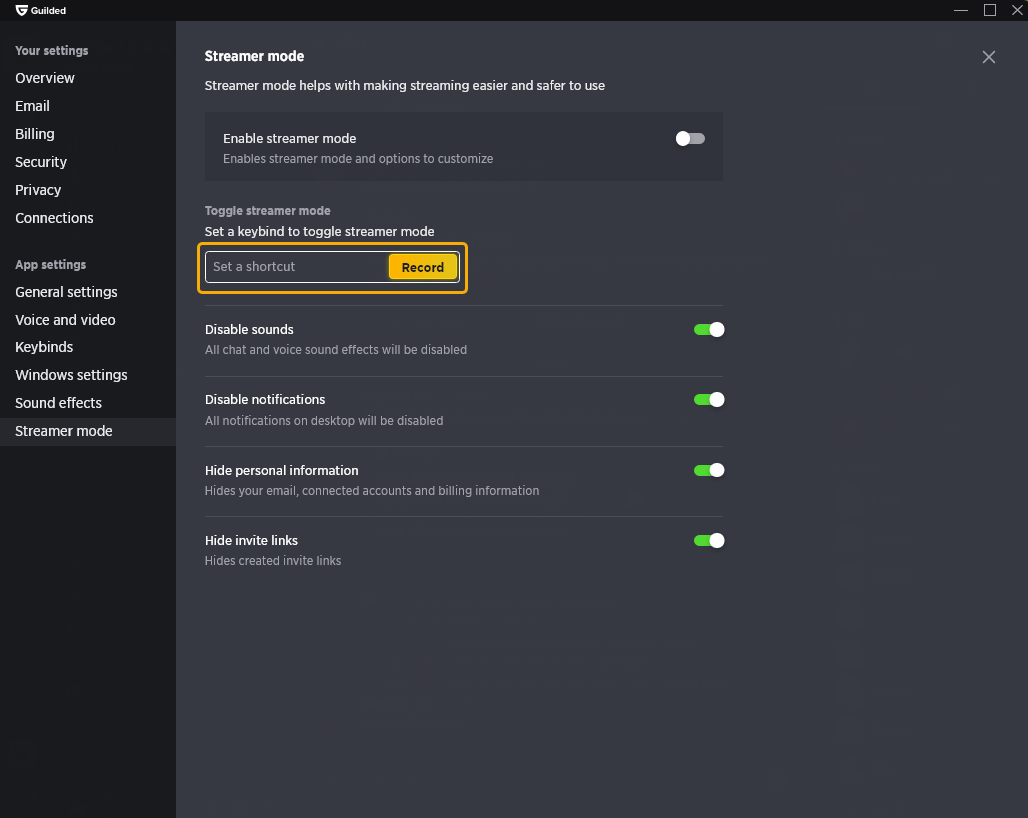 Now that you know how to enable Streamer mode, let's look at what options you can configure.
Disable sounds:

Disables chat and voice sound effects.
Tip

:

This is great if you regularly receive Guilded messages while streaming, so your viewers aren't constantly hearing notifications.
Disable notifications:

Disable push notifications to your desktop.
Hide personal information:

Hides account details, billing information, and connected accounts while streaming.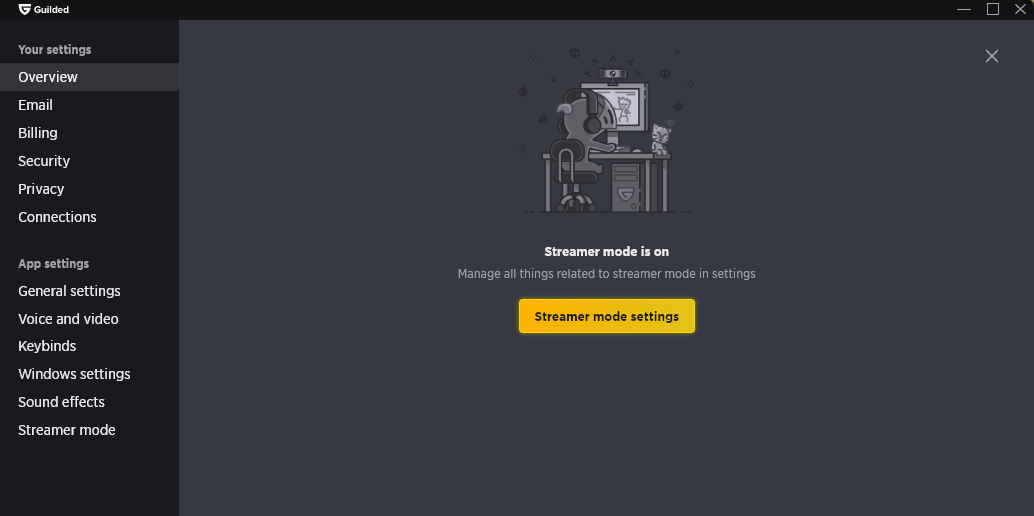 Hide invite links: Hides invite URLs from your audience.