Archiving and restoring channels
Archiving channels is an intelligent way to temporarily remove a channel from your server view without having to delete it completely. And if you ever need to restore the channel in the future, the process is quick and easy.
By archiving a channel, you can keep your server view tidy and organized, without losing any of your important conversations or information. So if you want to clean up your server without losing any valuable content, archiving is definitely the way to go!
Right-click on a channel and click Archive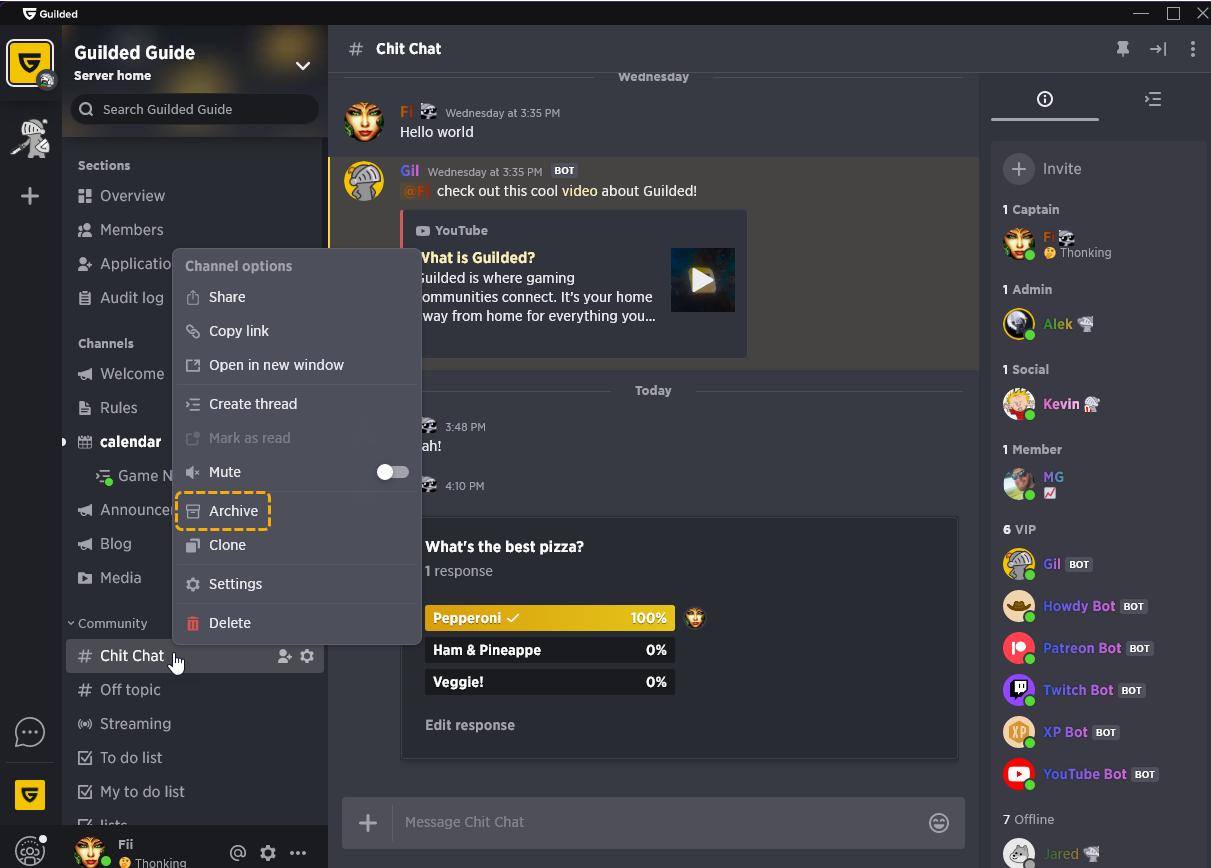 Restoring an archived channel
If you need to retrieve an archived article, no need to worry! We've made it easy to find and restore it. Simply head over to the Channels, click the cog icon to access the settings, this will list all your archived channels. From there, you can easily locate and restore any channel that you have previously archived.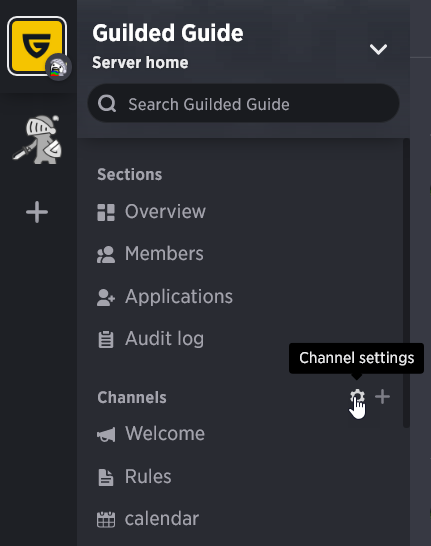 Find the channel you want to restore, and click Unarchive, and your channel will be restored to its original position in your server.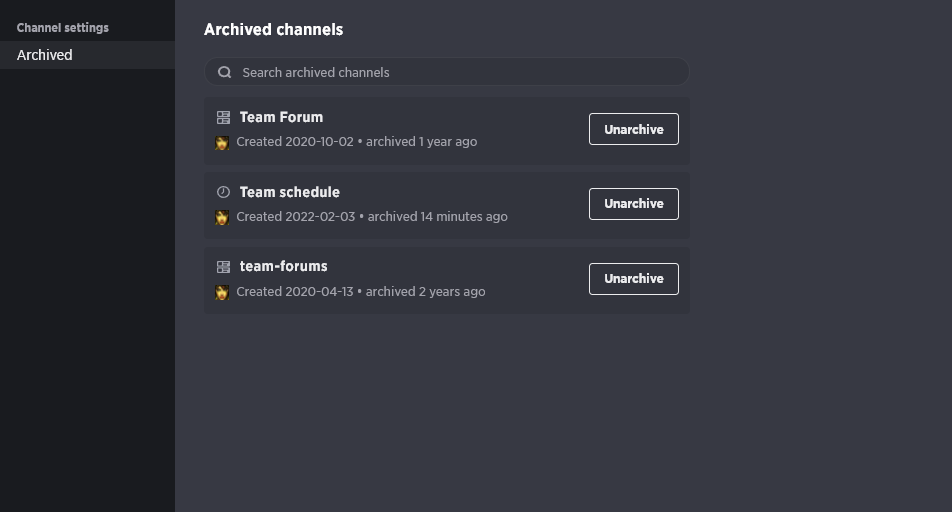 To learn more about Channels and categories, click here