Are you ready to give your server a stylish and vibrant makeover? Look no further than Gradient Role Colors! This feature allows you to create custom roles with stunning gradient color combinations. Say goodbye to plain and boring roles and hello to a server that stands out from the rest.
With Gradient Role Colors, you have two options. You can select from various pre-made gradients designed to catch the eye and make a statement. Alternatively, could you unleash your creativity and use the color picker to create your own unique gradient. The possibilities are endless, allowing you to tailor your server's appearance to your exact preferences.
Get started by heading over to your server settings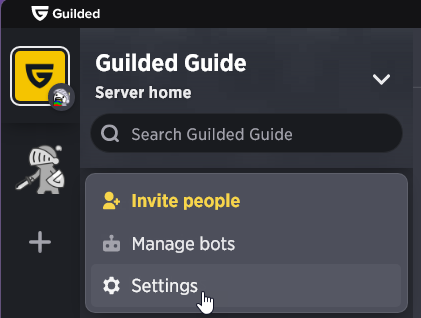 Select Roles, then select the role you want to change and click on Gradient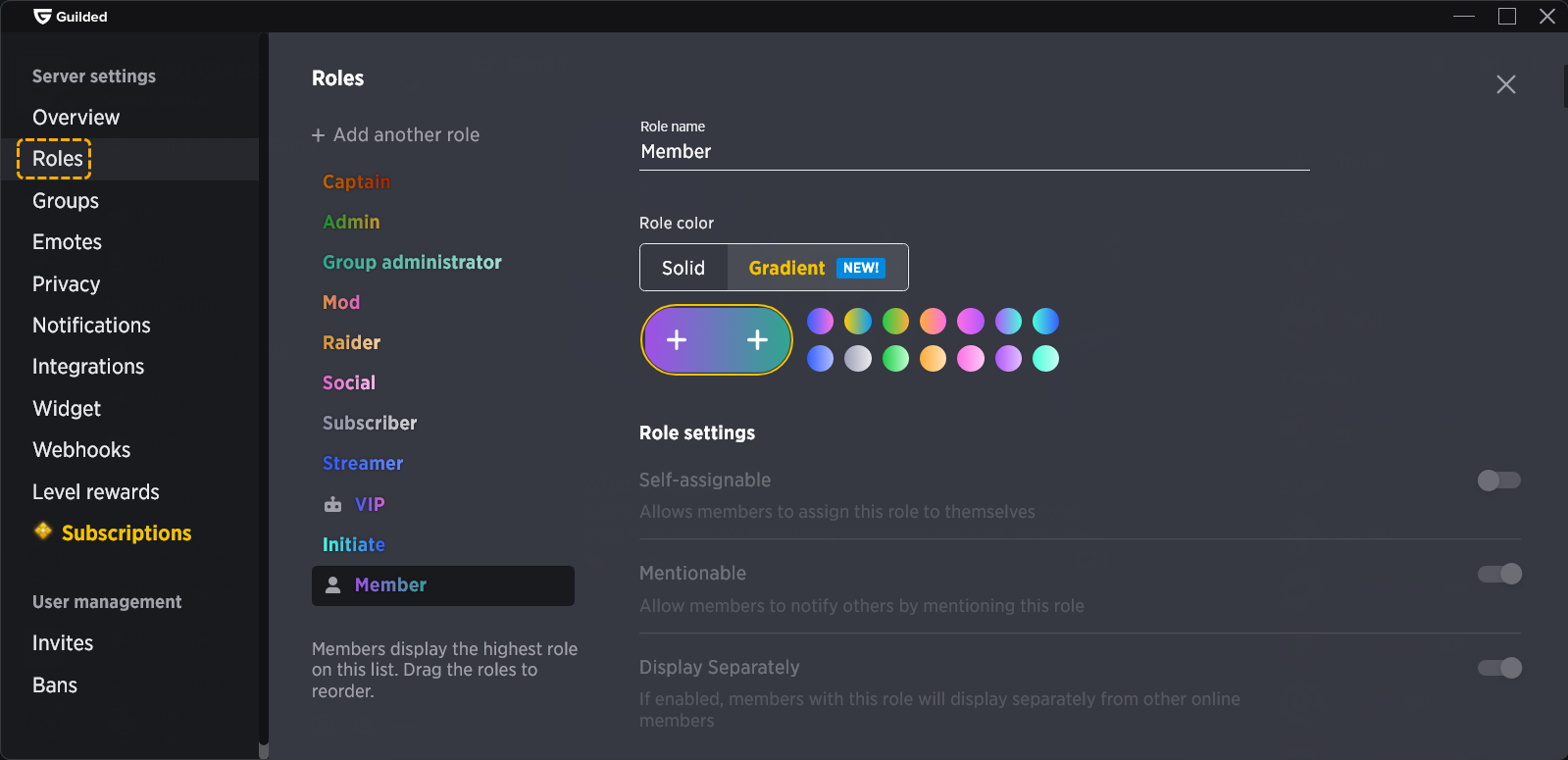 You can choose one of the preset gradients or pick any two of your own from the picker
Once you are happy with your choices, click Save changes

Your new gradient roles will now appear in the member list, channels, and group tile associated with the role.