Gradient role colors are a fun way to personalize your server. You can choose from our present gradients or any two colors of your own using the color picker.
Gradient roles will display on usernames, groups, and self-assignable roles.

Get started by heading over to your server settings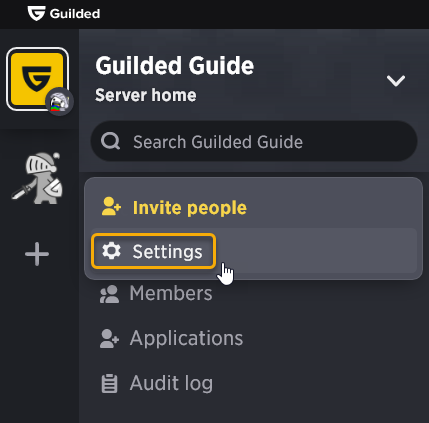 Select Roles, then select the role you want to change and click on Gradient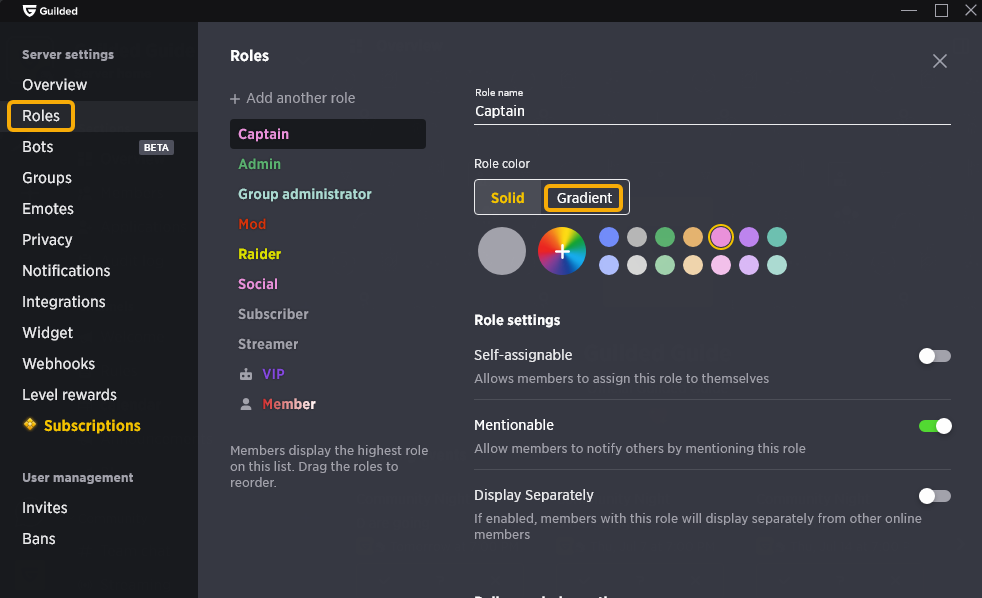 You can choose one of the preset gradients or choose any two of your own from the picker
Once you are happy with your choices, click Save changes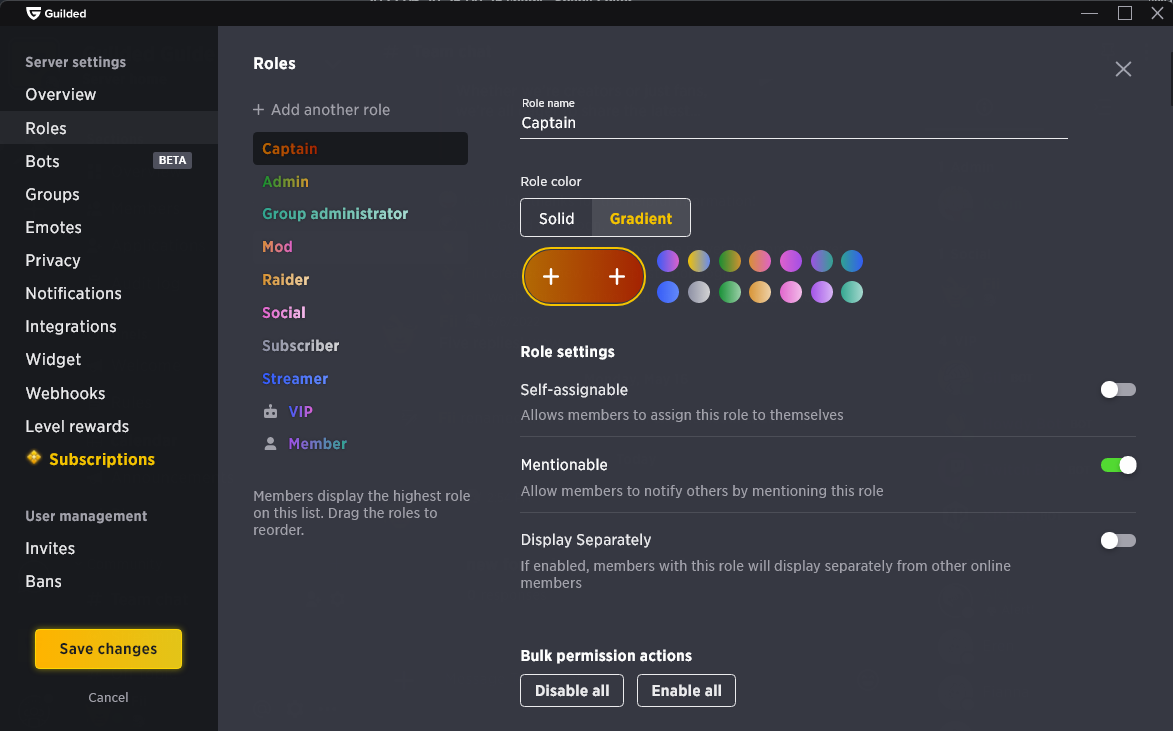 Your new gradient roles will now appear in the member list, channels, and group tile associated with the role.