The Aggregate Calendar on Guilded is a powerful tool that combines multiple calendars into a consolidated view. It allows you to merge and manage events from various sources, such as team schedules, game events, personal calendars, and more. Here are some key advantages of using the Aggregate Calendar:
Centralized Event Management: With the Aggregate Calendar, you can access all your important events and schedules in one place. Whether it's team practices, game tournaments, or personal appointments, you can easily keep track of everything without switching between multiple calendars.

Improved Collaboration: The Aggregate Calendar enhances collaboration by enabling team members to share and synchronize their events. It facilitates better coordination, ensuring everyone is on the same page and reducing scheduling conflicts.

Customizable Views: You can customize the calendar view based on your preferences. You can display events from specific calendars or filter events by date, time, or category. This allows you to focus on the events that matter most to you.
By leveraging the Aggregate Calendar, you can streamline your scheduling, improve collaboration, and stay on top of your commitments. It's a valuable tool for teams, communities, and individuals looking for efficient event management and organization.
Go to your profile by clicking your username or avatar or the My Profile button.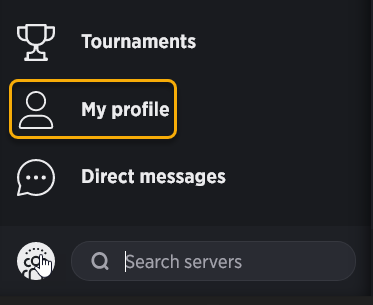 From here, click on the Events tab to view the aggregate calendar.
The default for this calendar is the Month view, which shows dates in a standard calendar format. You can switch to a list of Upcoming events with the toggle at the top of the page.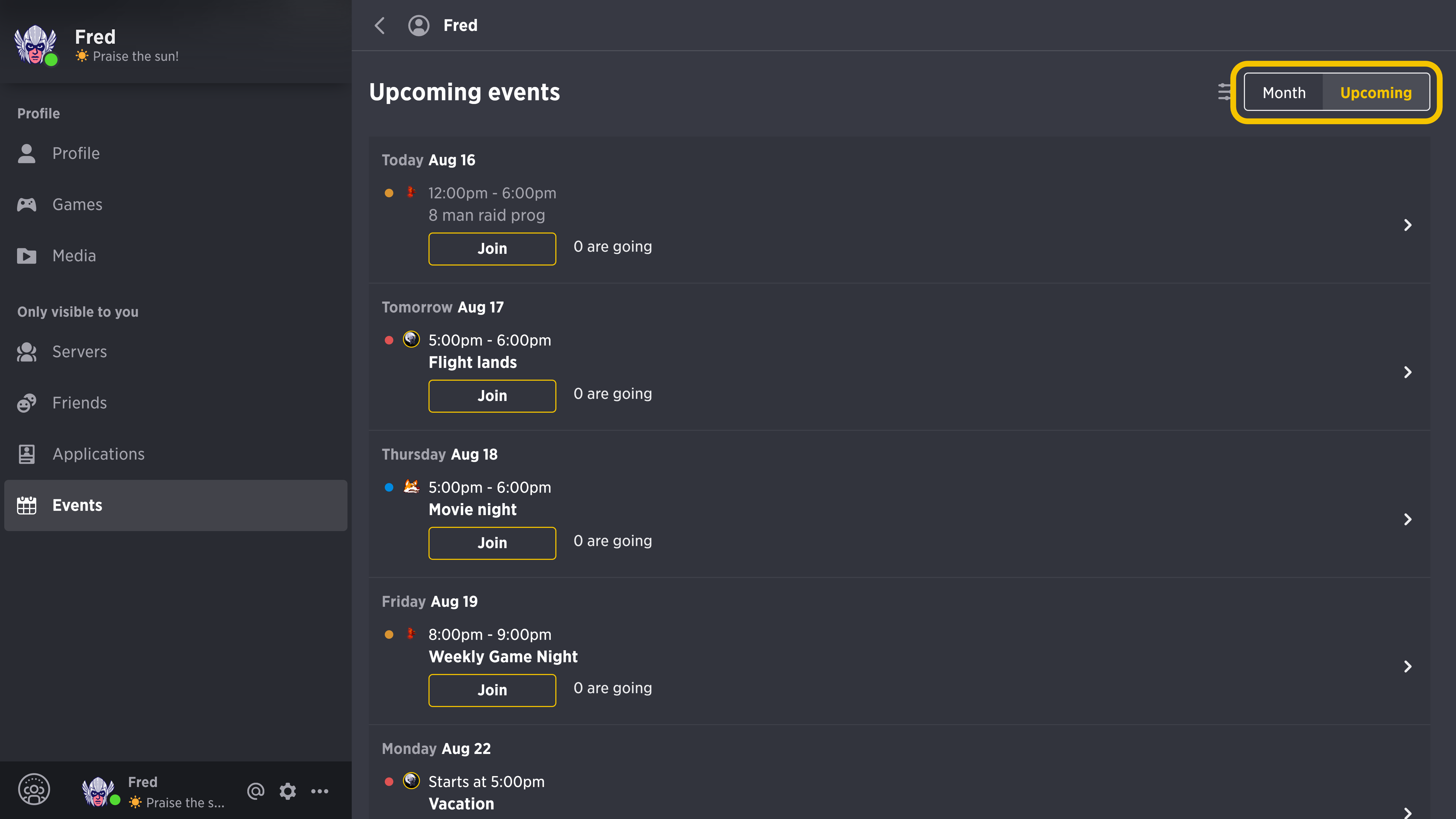 Filter events by the server or by your current RSVP status.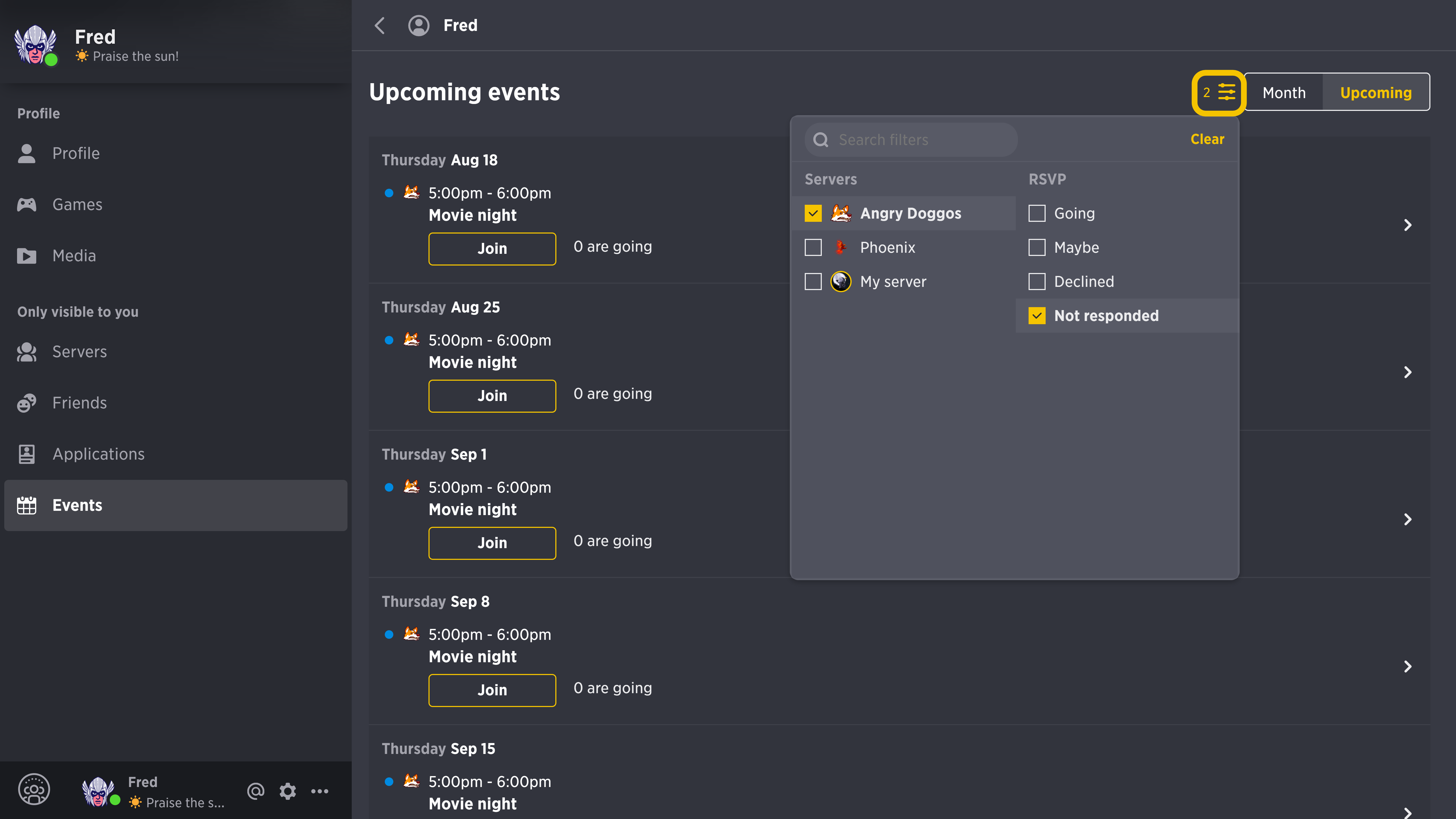 Click the Join button to set your RSVP status.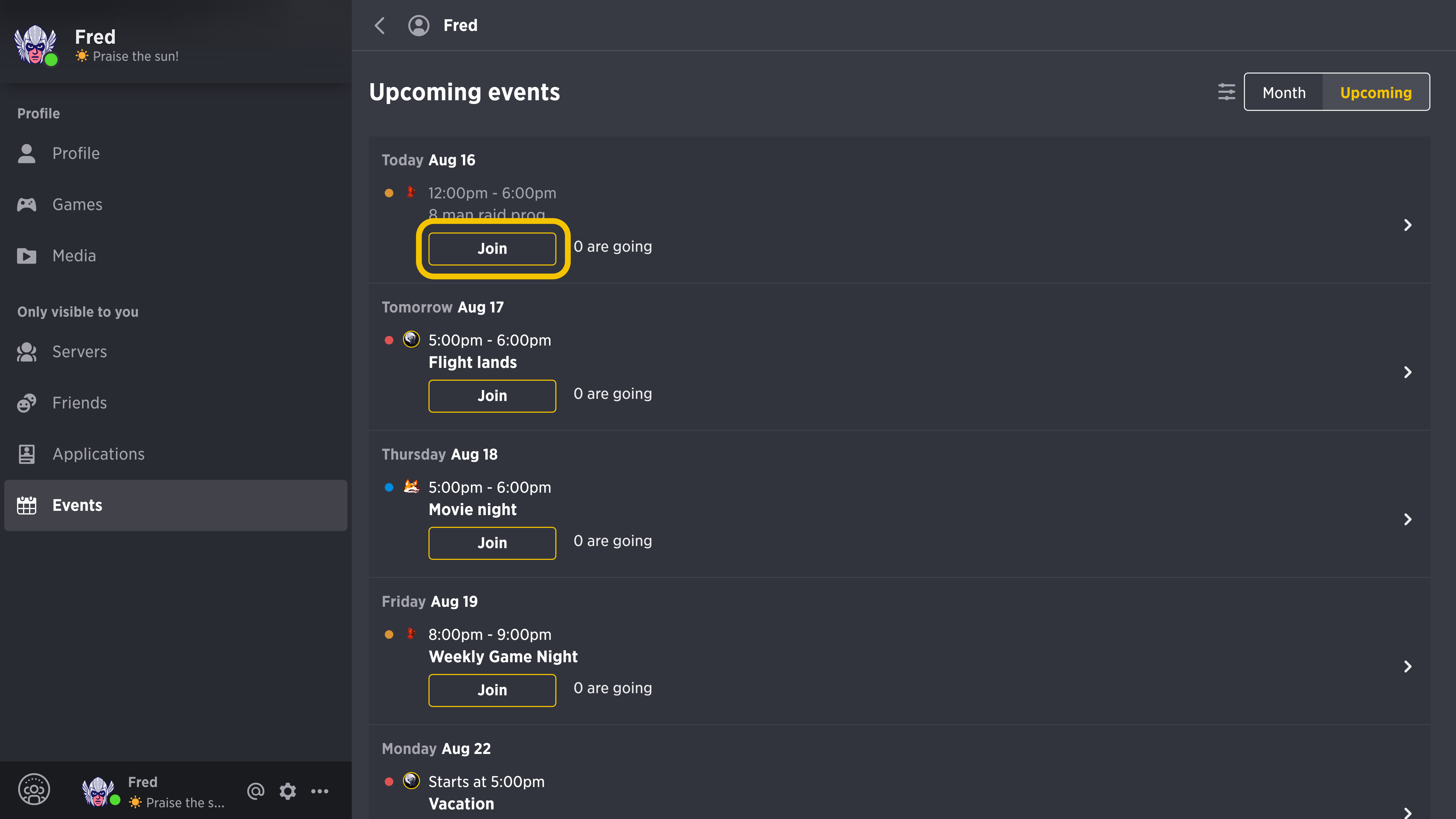 If you want more information about an event, click on it to view its original event page.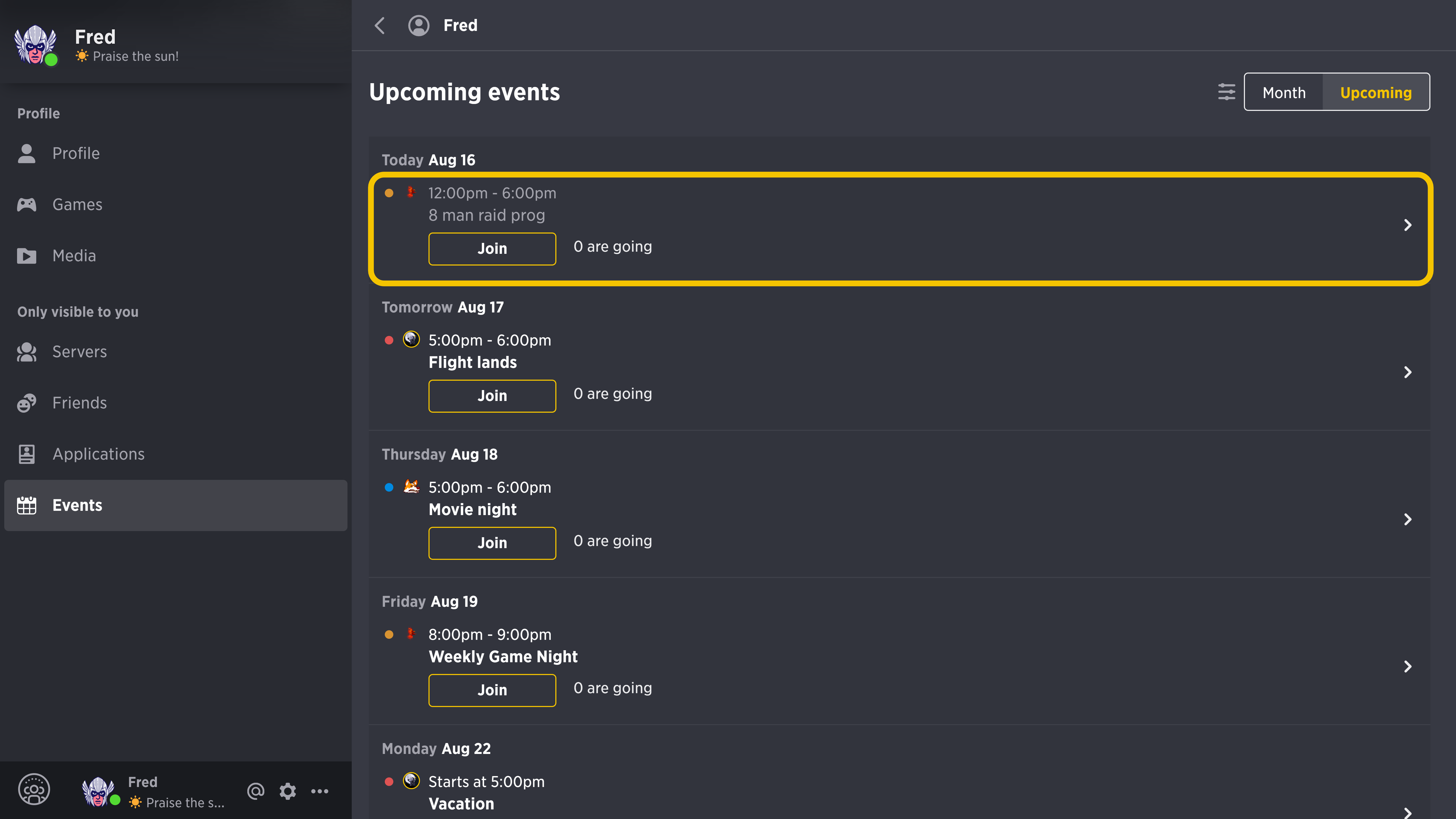 You can click here if you'd like to learn more about Calendar channels.
Prefer video tutorials?
Check out our YouTube channel for more step-by-step guides