Connect your Roblox account to Guilded in a few quick steps.
Head over to your settings by clicking the cog icon.

Click Connections from the menu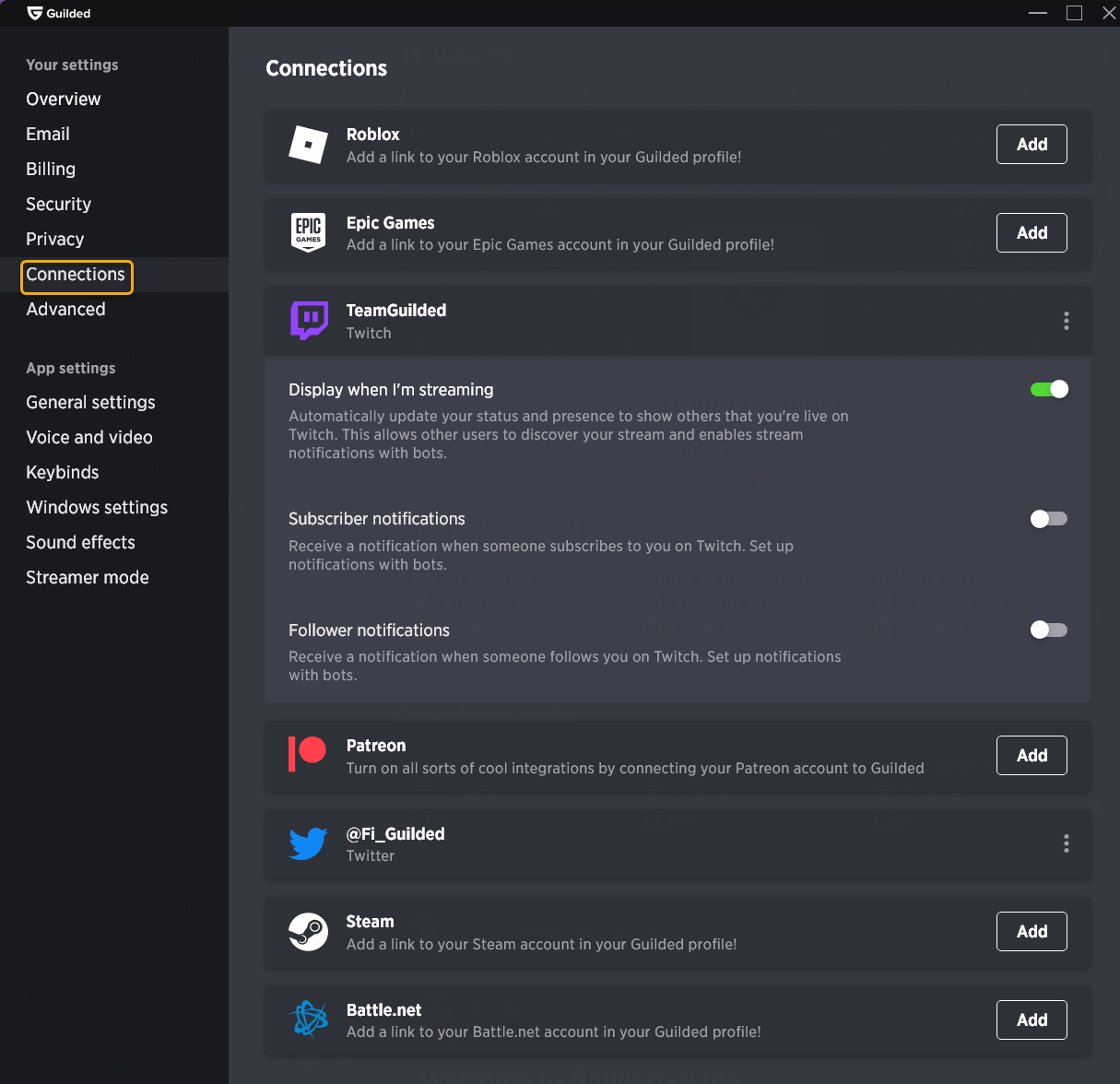 Click Add on the Roblox connection

A new window will open to connect you to Roblox. Choose your Cookie options, then log in using your Roblox credentials.
If you have 2-Step Verification enabled, you must complete this step before continuing.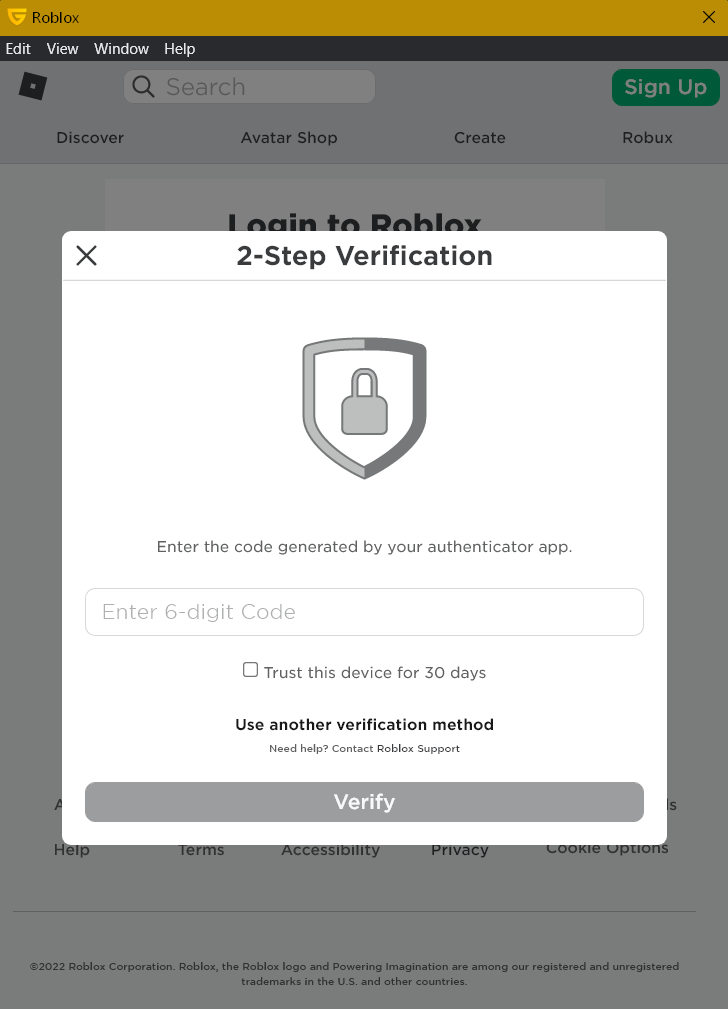 Follow the steps in the modal to complete the connection to your Roblox account.
You will then see a confirmation screen once your connection is established.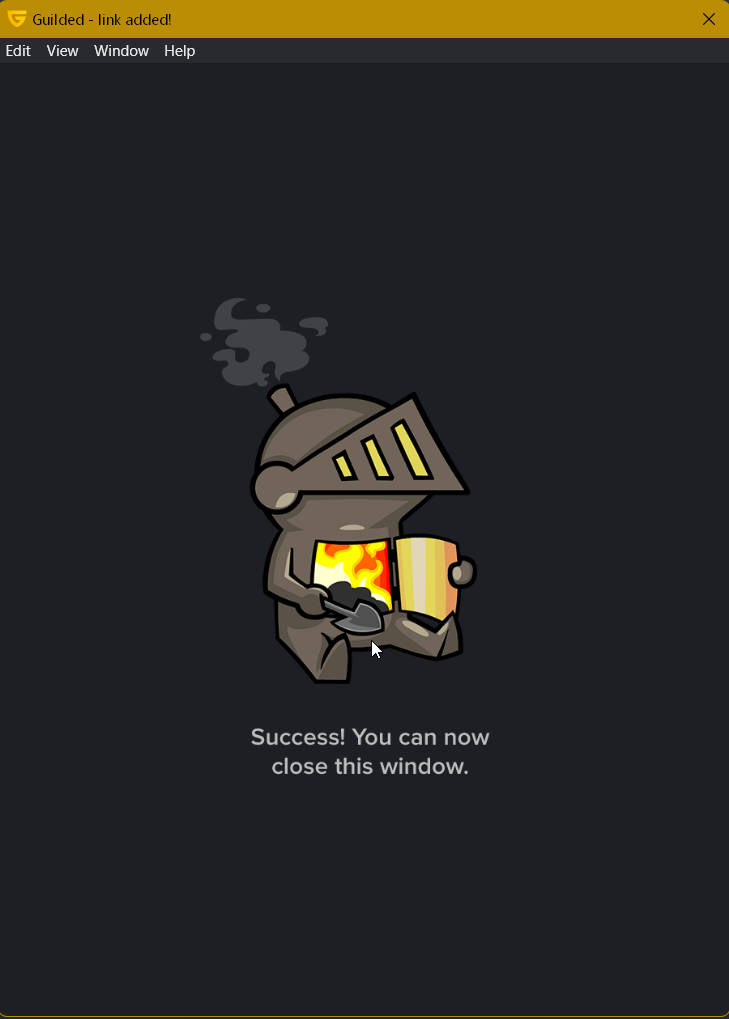 You can select Open link from the menu, which will take you to your Roblox profile page, or if you want to remove the connection, you can choose Delete.

Clicking Open link will open your profile page in a browser.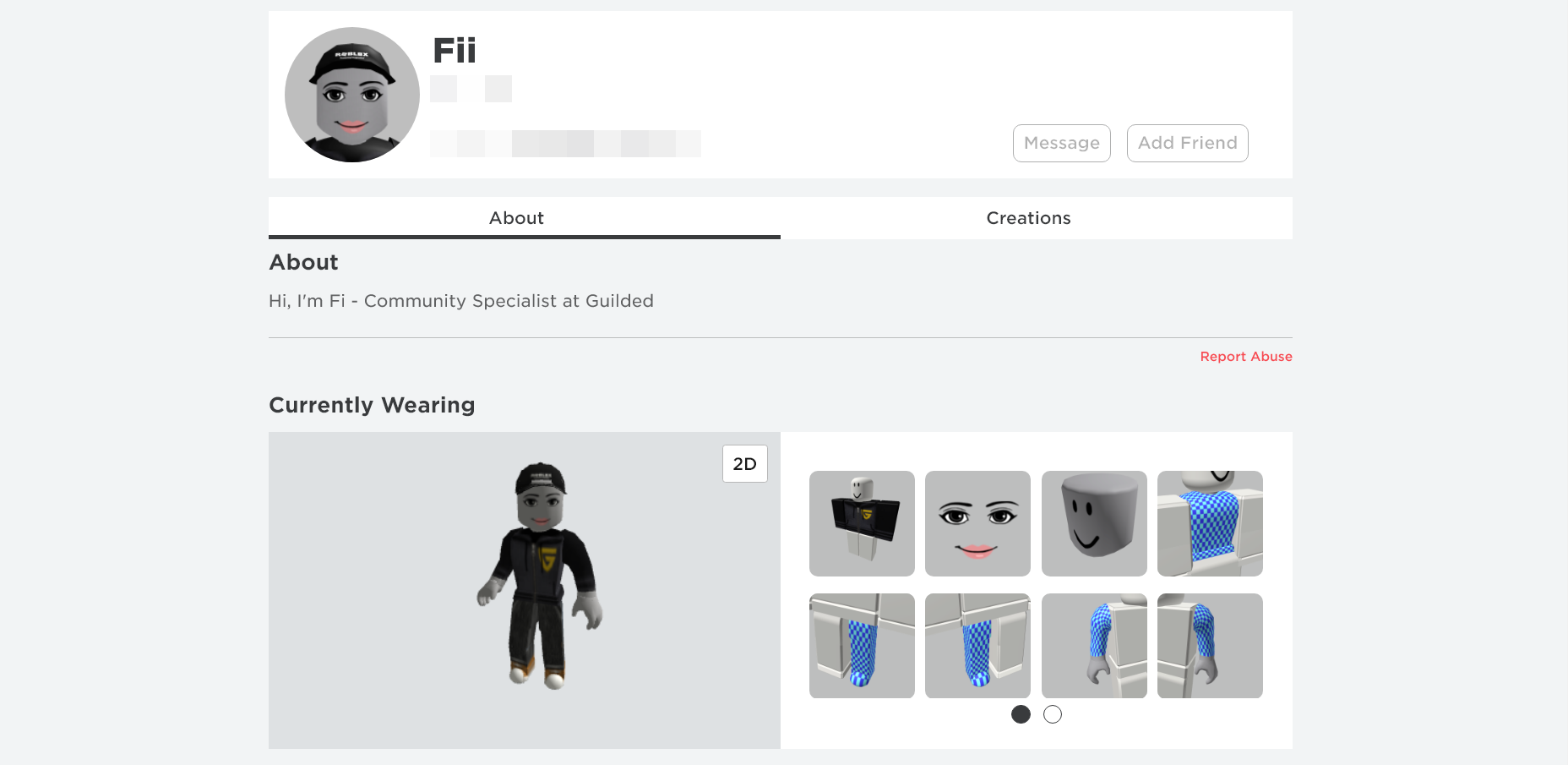 Note: Roblox will refresh its connections regularly. If you find you are no longer logged in, tap the Reconnect button to re-establish the connection.
Prefer video tutorials?
Check out our YouTube channel for more step-by-step guides