Setting up Patreon integrations
Patreon integrations allow campaigns to share data with your Guilded server automatically. Allowing server owners to customize bot triggers based on information shared by Patreon. Here's how to get started.
Connecting Patreon to your Guilded server
Navigate to your server's Settings menu and then to Integrations. From the list of integrations available, locate Patreon and select Add.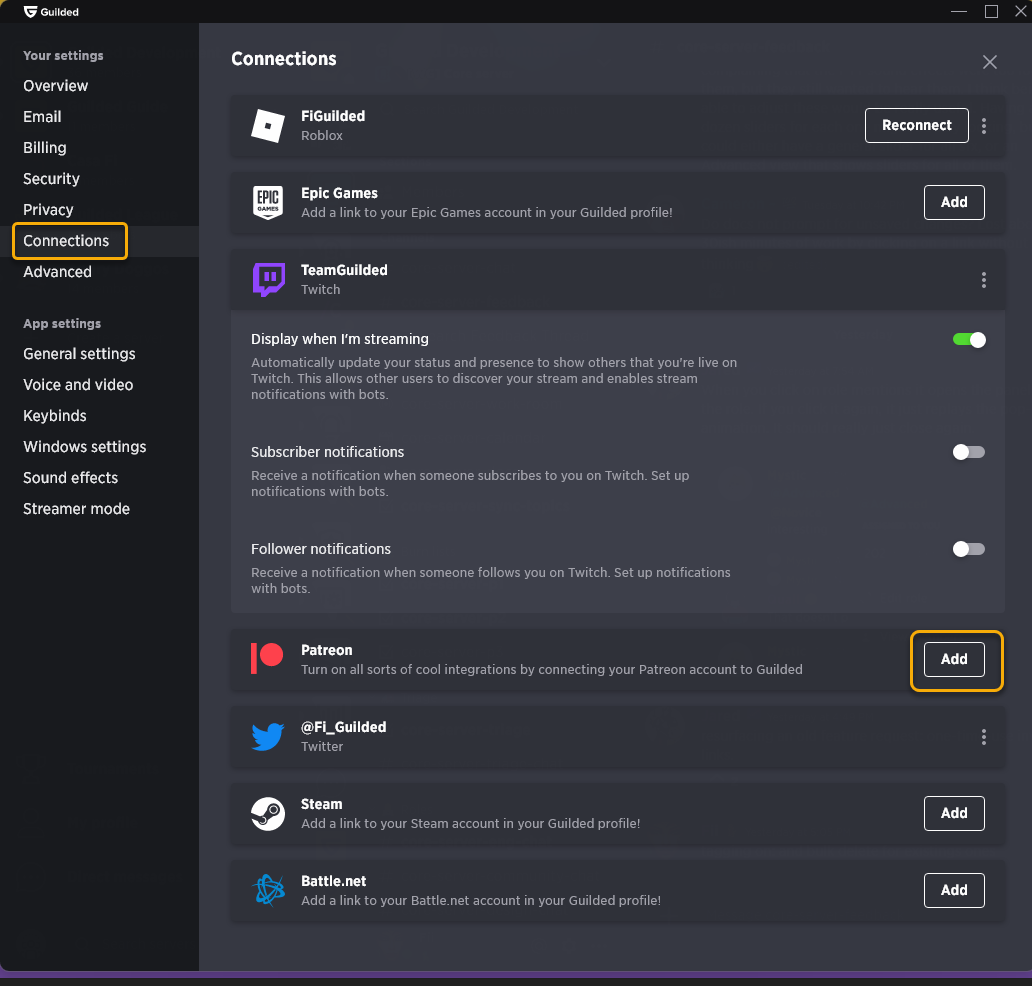 A new window will open. If you set up your integrations on a browser and do not immediately see a new window appear, please check your popup blocker.
Follow the Patreon authorization modal steps and log in securely with your preferred method.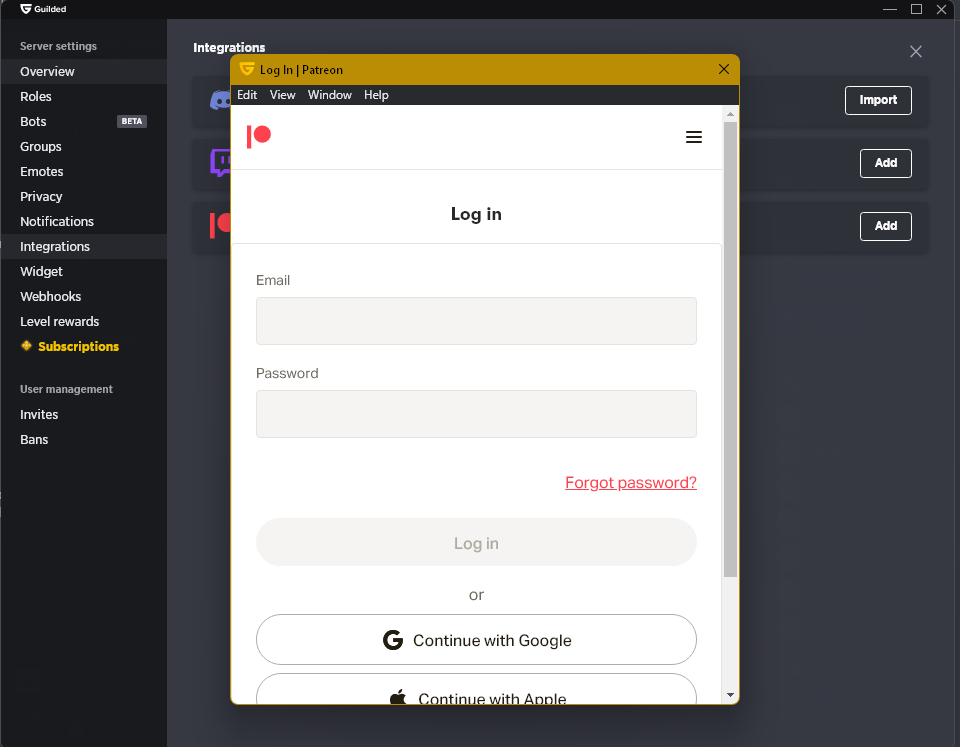 Follow the steps in the Patreon authorization modal, and then press Allow.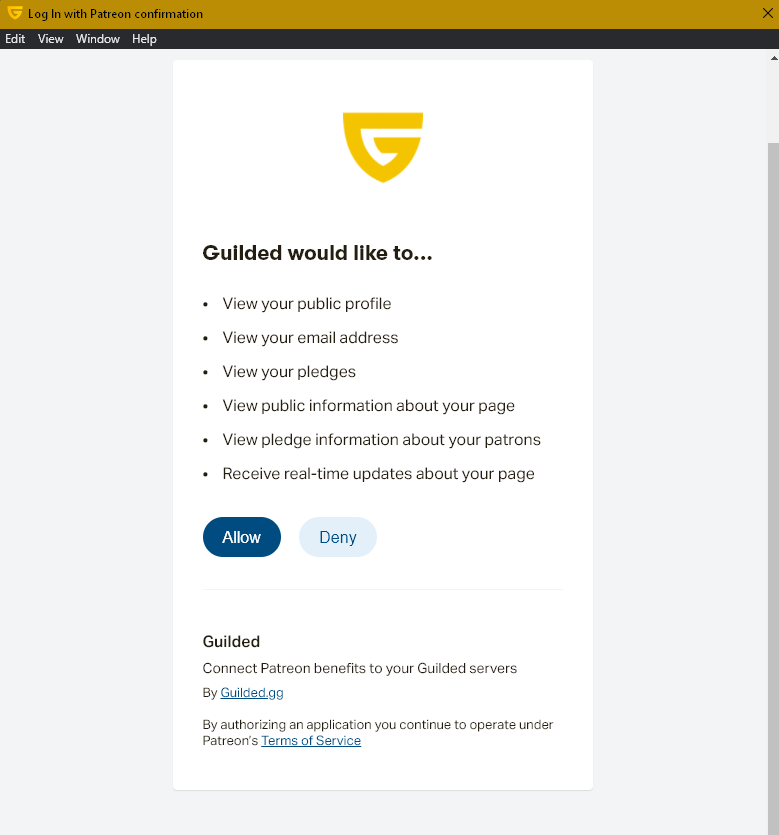 Once you've completed the steps to authorize your connection between Patreon and Guilded, your integrations will update to reflect your Patreon username.
You can disconnect Patreon from your server at any time from this section by interacting with the ⋮ icon by this integration and selecting Delete.