How to use the members' list to manage your server
The Members list gives you additional tools to manage your server effectively.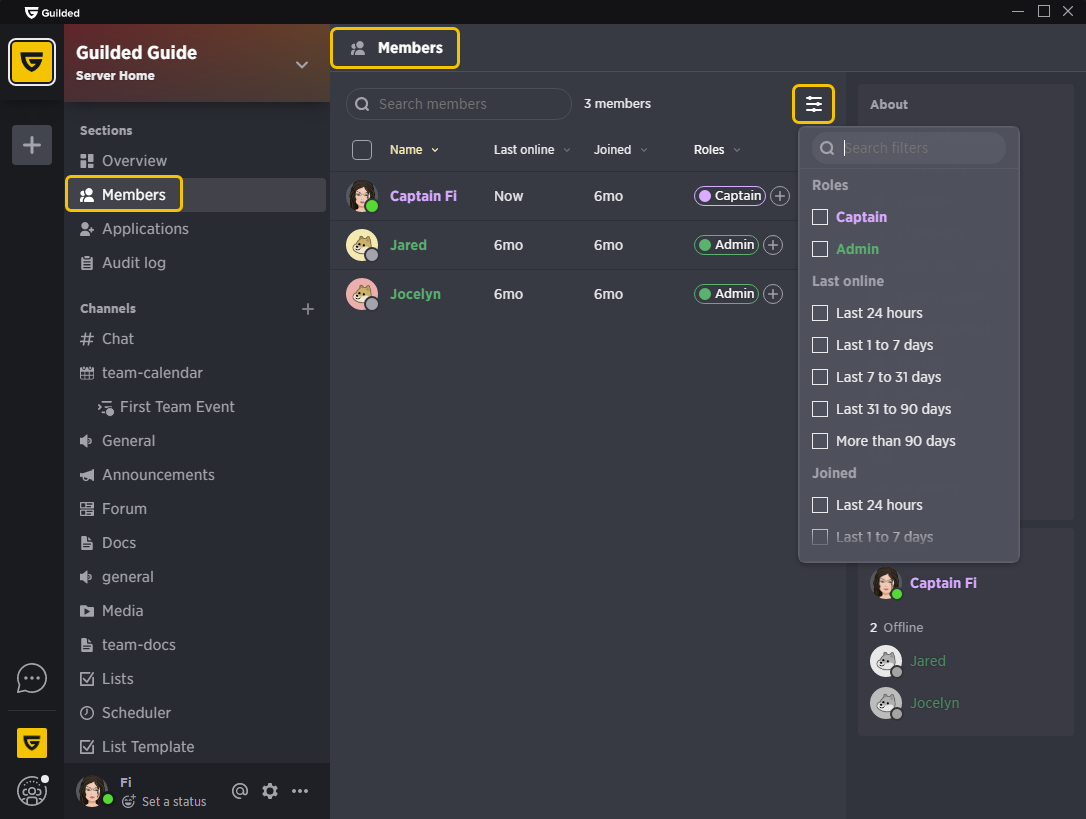 Using the members' list
We've revamped your server's Members section with a whole bunch of useful tools. Here's what's new:
Search: You can now search your members' list for individual members.
Sorting: Arrange members by name, last online, join date, or roles.
Filtering: Limit your list to specific roles, join date, or last online.
Group select: Select multiple members at once to manage roles or remove them from your team.