How to use the Members list to manage your server
The Members list gives you additional tools to manage your server effectively. You can find it right underneath the Overview section on any server.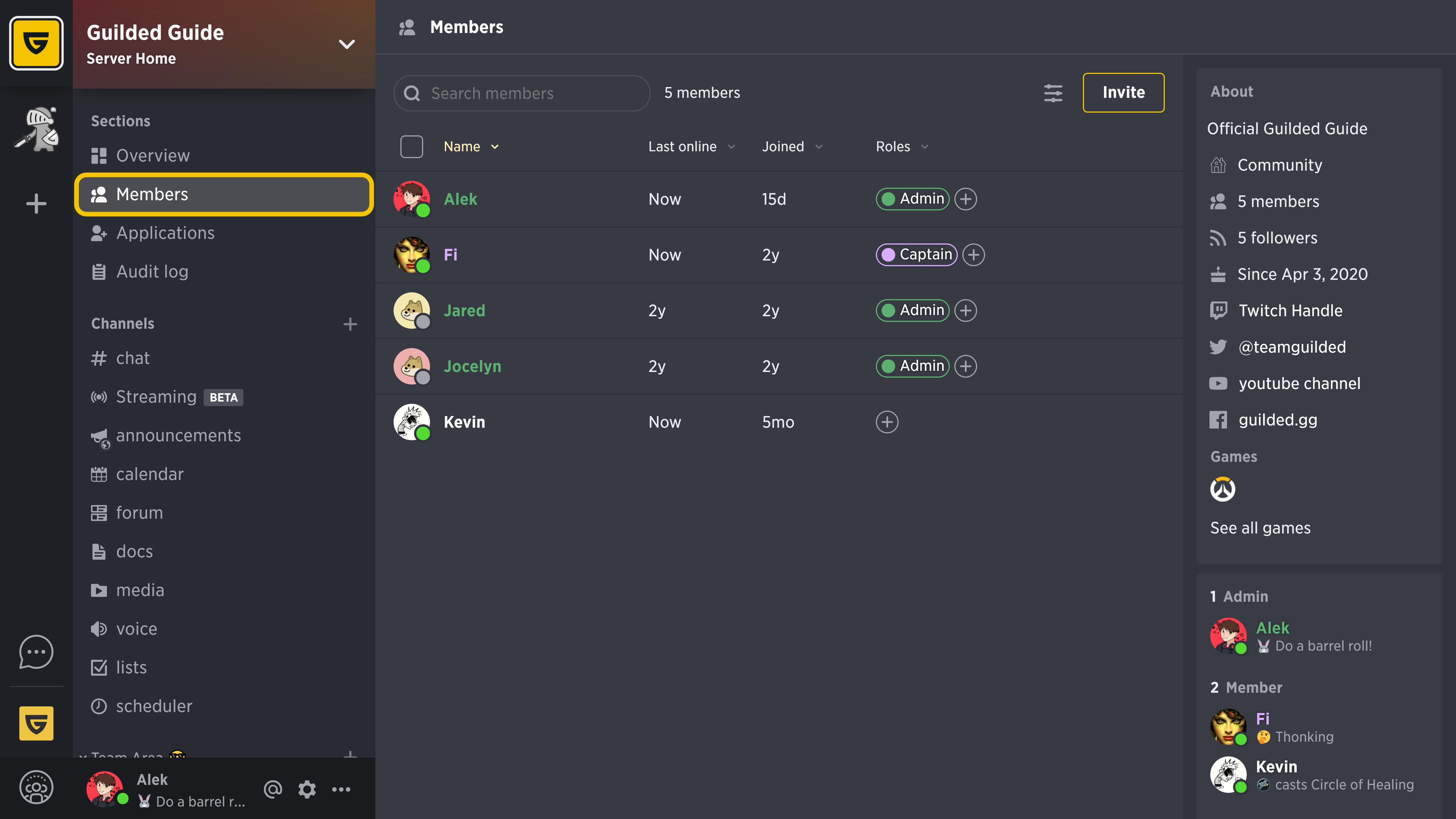 Search: You can search by name for individual members.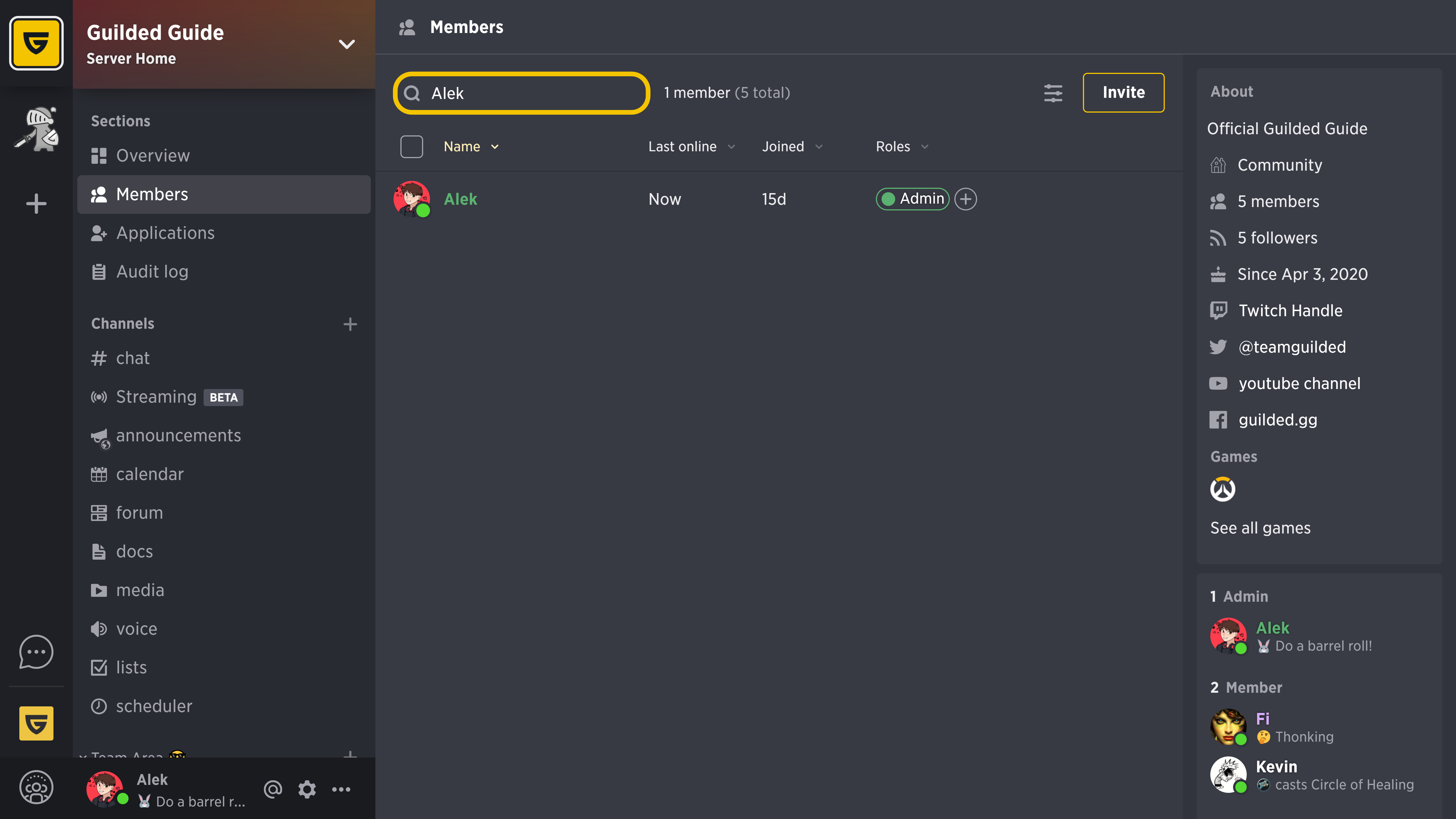 Sorting: Arrange members by name, last online, join date, or roles.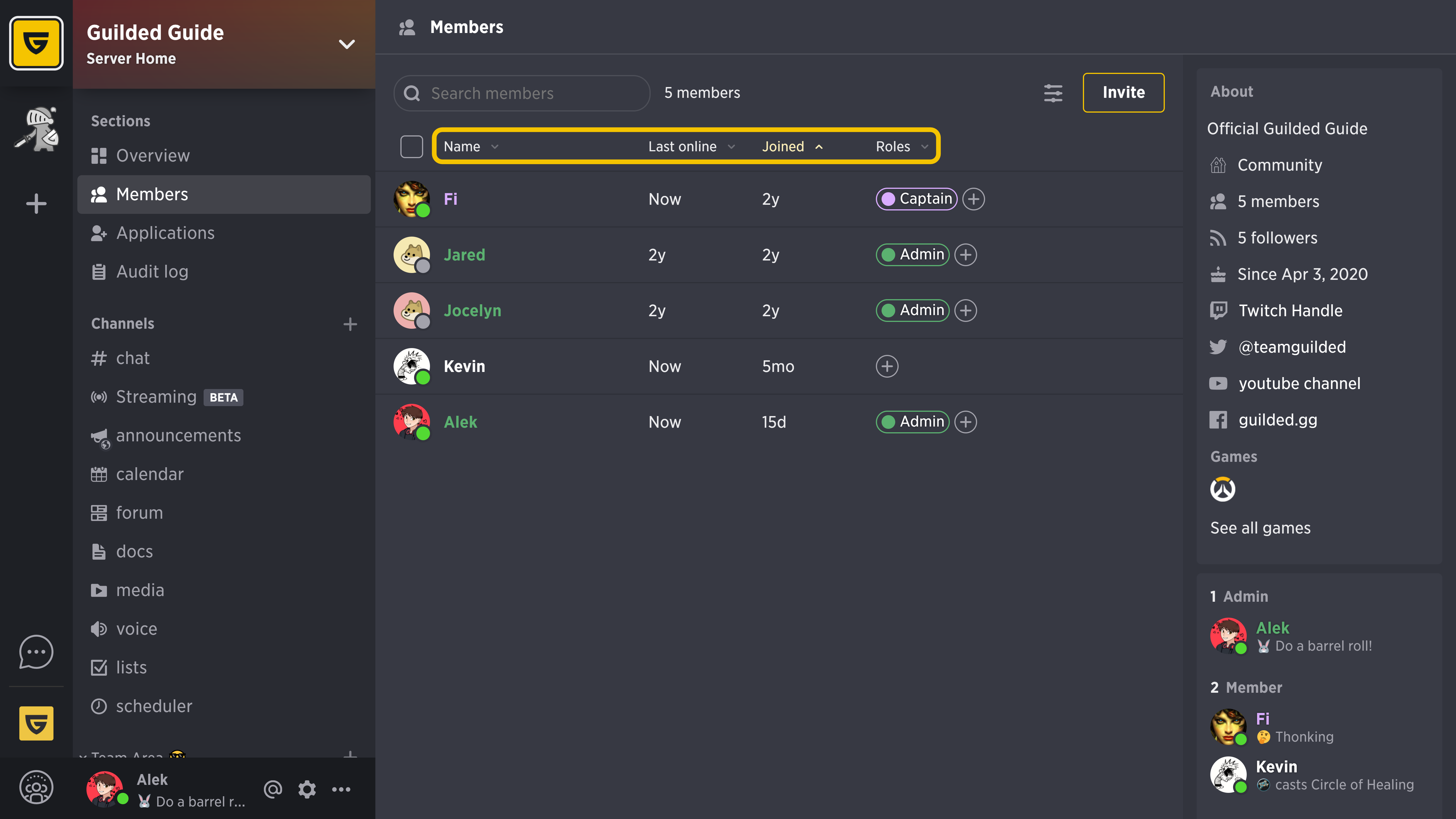 Filtering: Limit your list to specific roles, join dates, or last online.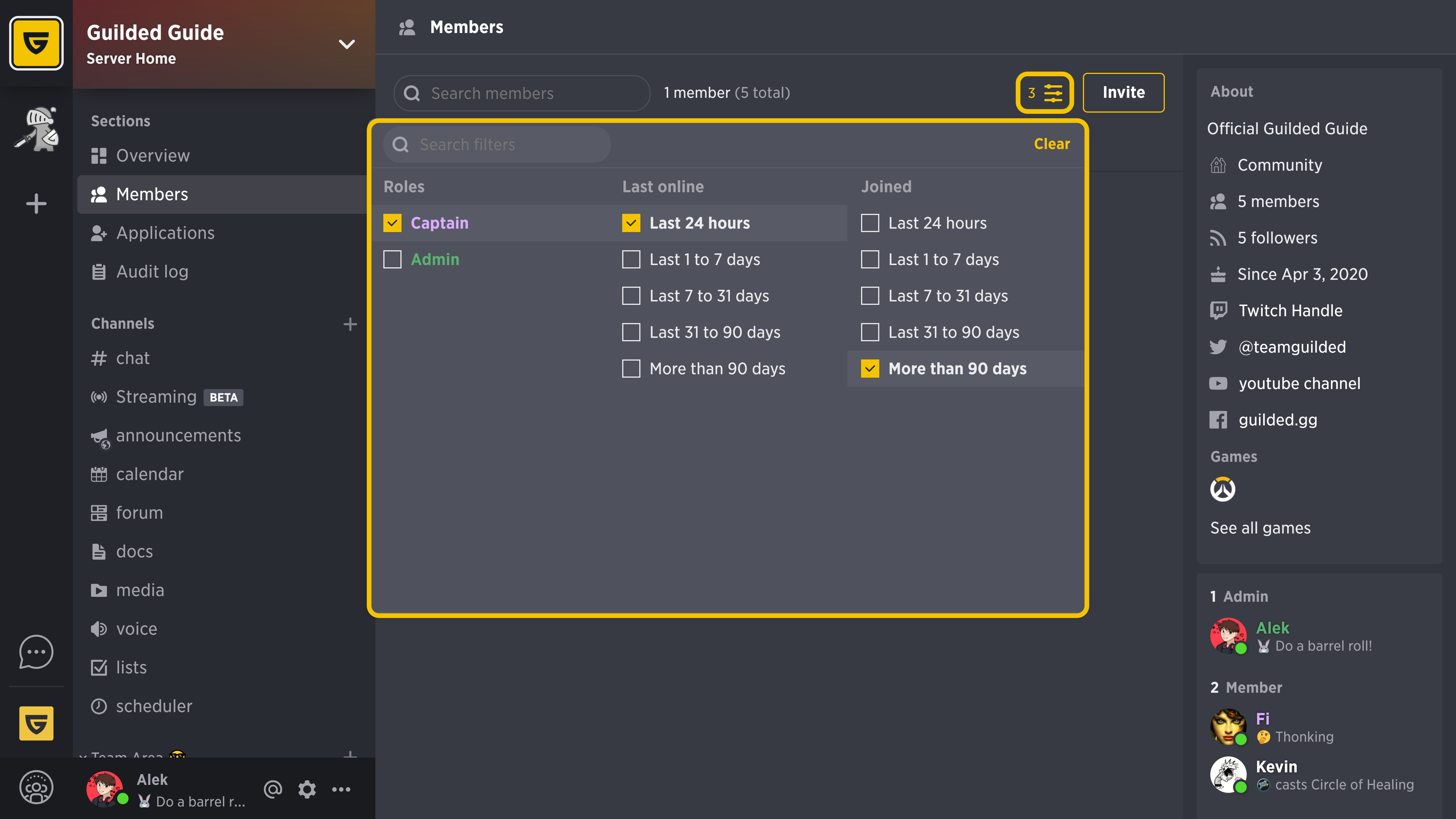 Group select: Select multiple members at once to manage roles or remove them from your team.

Important Note

: clicking Remove will kick the selected members from the server. This includes Group member lists.