If you're new to webhooks and find them a bit intimidating, don't worry! There are user-friendly third-party platforms available that can help you easily create webhooks for your Guilded server.
These platforms provide simple interfaces and clear instructions for webhook creation. They allow you to connect Guilded with other applications and services by creating automated workflows triggered by specific events.
To get started, choose one of these platforms based on your preferences. Sign up for an account, explore the available integrations, and follow the instructions to create your webhooks. You'll find a user-friendly interface where you can select trigger events, define actions, and connect Guilded using the webhook URL.
These third-party platforms offer a range of pre-built integrations, making connecting Guilded with various applications and services easy. You can customize the actions performed when an event occurs in Guilded, enabling seamless data transfer and automation.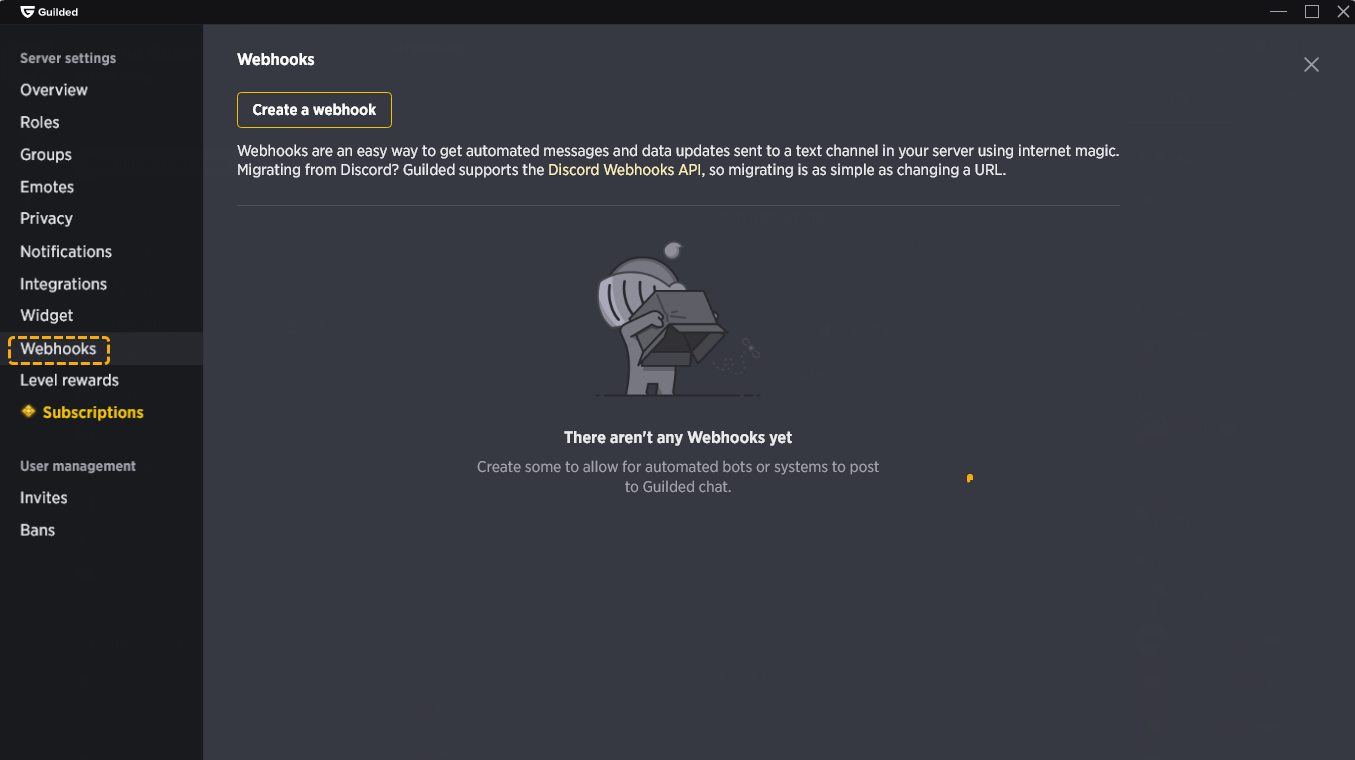 From your server s

ettings

menu or channel settings, navigate to

Webhooks

and select

Create a Webhook

.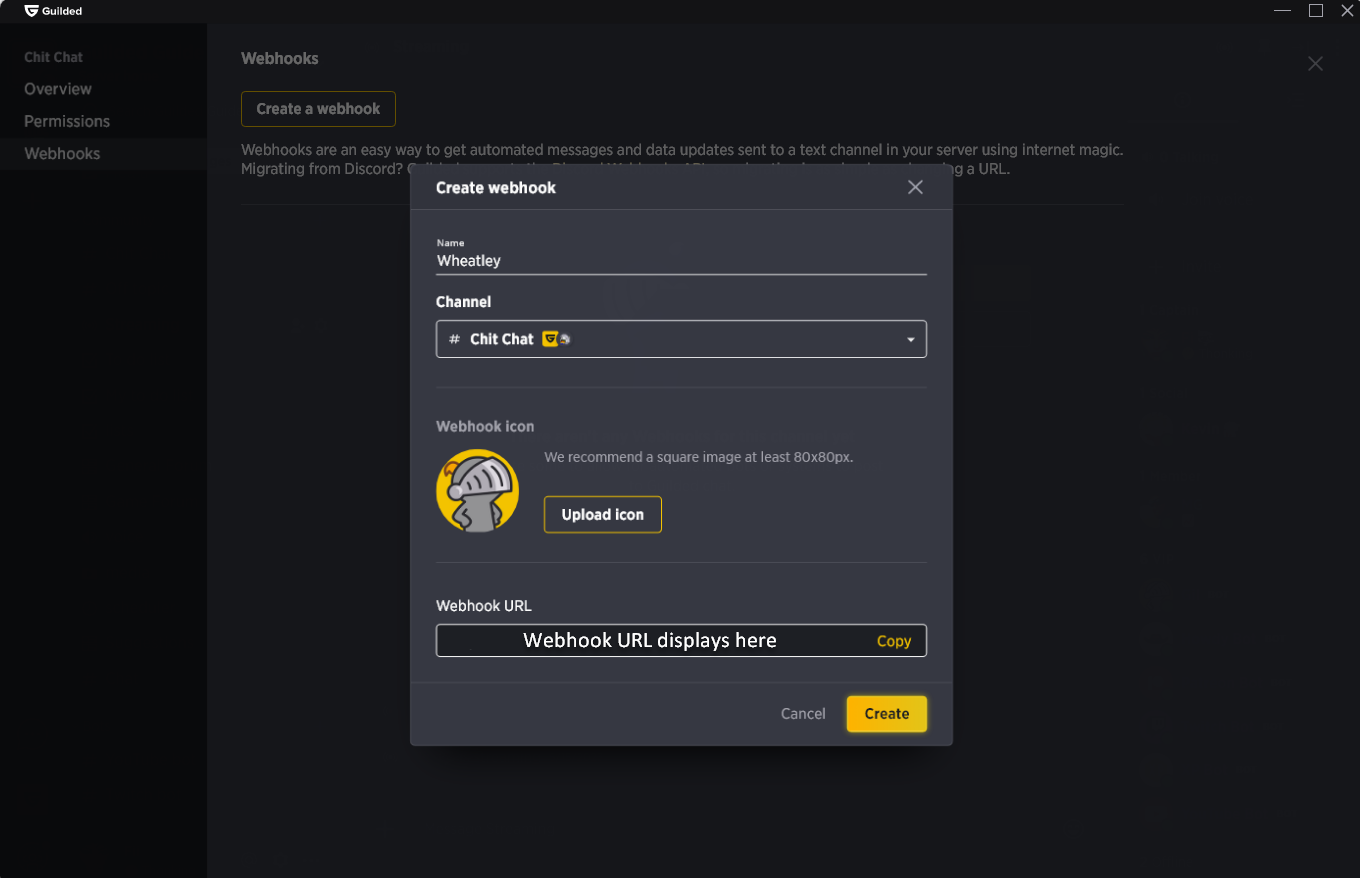 Give your new webhook a name and a channel destination (this is where your webhook will post to). Be sure to give it a cool icon,

copy the Webhook URL,

and click

Create

.
Each platform will have its own interface and terminology, but the general process of creating webhooks is similar across them. To get started, referring to the specific guides provided by each platform is recommended. These guides will walk you through the steps to set up webhooks and provide detailed instructions tailored to your chosen platform.
Following the platform's guide, you'll learn how to create webhooks, define trigger events, specify actions, and connect Guilded using the webhook URL. The guides will be able to provide you with the necessary information and steps to configure webhooks based on your specific integration requirements.
Please don't forget to consult the documentation or support resources provided by the platform if you encounter any issues or need further assistance. They will be able to give you the most accurate and up-to-date information to help you successfully set up webhooks for your Guilded server.