Transfer ownership of a Server
How to Transfer ownership
If you have a situation arise where you want to transfer your server's ownership to another member, here's how.
Go to your server's Settings > Overview > Transfer ownership.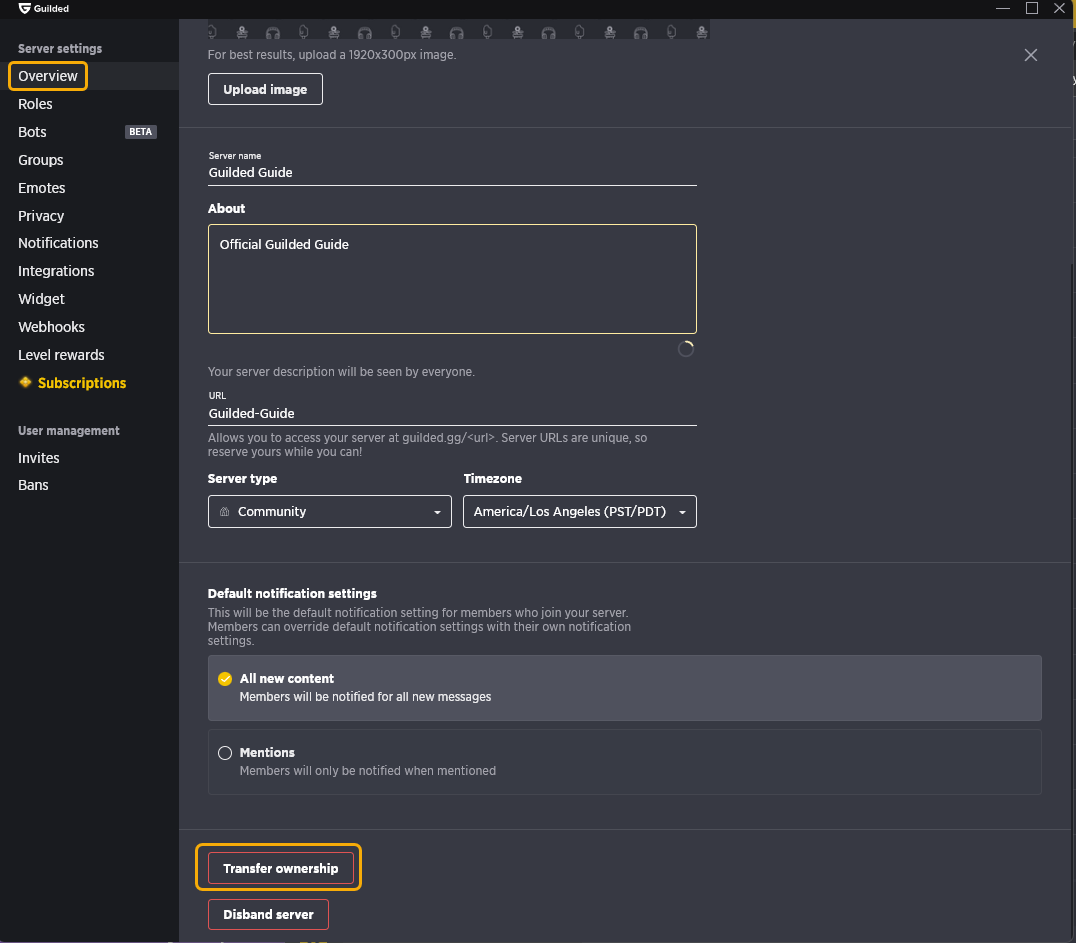 Important: if you want to continue to use Guilded after transferring ownership, you must allocate yourself a new role before making the transfer.
Anyone you wish to make the transfer to must be a member of your server.
Search for the member you want to take control of your server with the search box.
Select that member, which will be indicated by a yellow tick.
Type Transfer ownership to confirm your action.
Click Transfer.