How to change your Nickname!
If you're aiming to add a personal touch to your presence within a server or want to help your members stand out with their in-game tags, adjusting your nickname is a straightforward process. Whether you're looking to mirror your in-game persona or simply prefer a distinct moniker, modifying your nickname within a server is simple.
It's important to remember that modifying your nickname only impacts the specific server in which you make the change. Your username remains unchanged. Both your username and the adjusted nickname will be visible on your profile card.
As a server admin, you can also encourage your members to get creative with their nicknames, fostering a more inclusive and friendly community vibe.
Permissions
If the correct permissions are assigned in Roles > Customization permissions > Change Nickname and Manage nicknames is toggled On, then nicknames can be changed.
Change nickname allows a member of your team to be able to update their own Nickname.
Manage nicknames allows members with this permission to update the nicknames of other members on the server.

How to change nicknames
Left-click, a user in the members, list on the right column. This will bring up their profile card.
Click the More button and select Change nickname.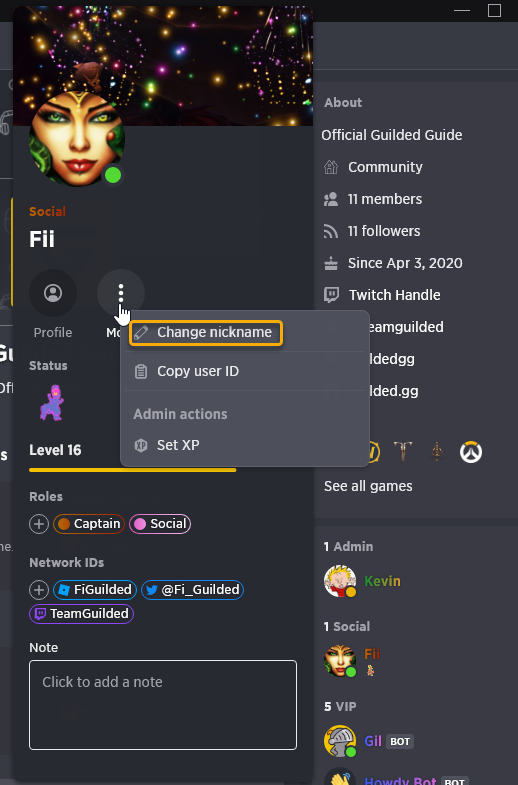 Please change it to the new desired Nickname and click Save.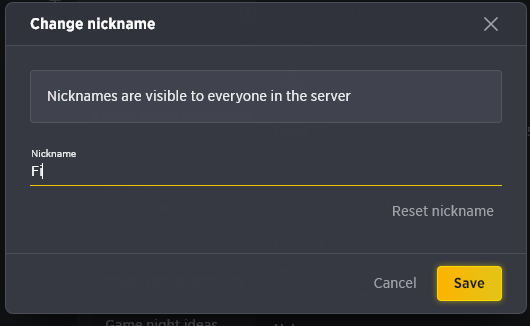 The new Nickname will now be displayed in the member list.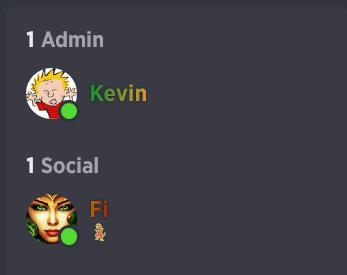 The profile card will now show the Nickname and the Username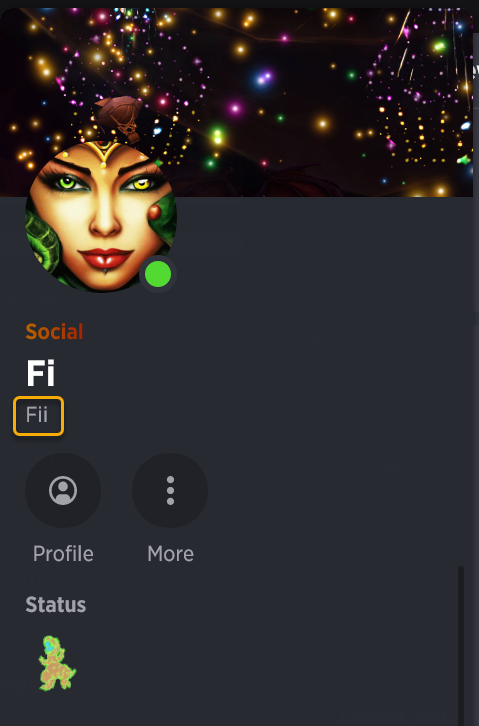 Prefer video tutorials?
Check out our YouTube channel for more step-by-step guides