How to change your Nickname!
You might want to change your Nickname in a server to reflect your in-game character or just a name you like better. Or, as server admin, you may want to identify your members by their in-game tag.
Note: Changing a nickname does not change a username and applies only to the server where the Nickname is changed. Both nickname and username will display on the profile card.
Permissions
If the correct permissions are assigned in Roles > Customization permissions > Change Nickname and Manage nicknames is toggled On, then nicknames can be changed.
Change nickname allows a member of your team to be able to update their own Nickname.
Manage nicknames allows members with this permission to update the nicknames of other members on the server.

How to change nicknames
Left-click, a user in the members, list on the right column. This will bring up their profile card.
Click the More button and select Change nickname.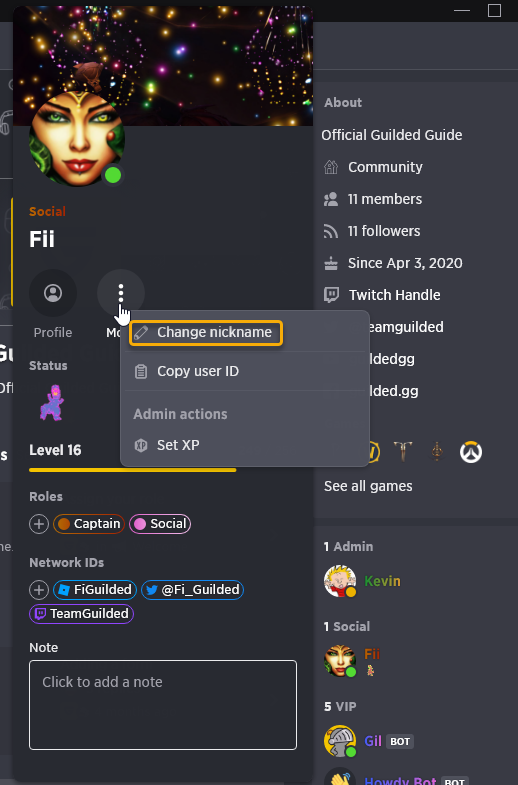 Please change it to the new desired Nickname and click Save.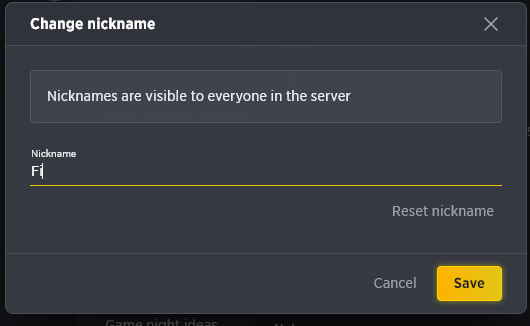 The new Nickname will now be displayed in the member list.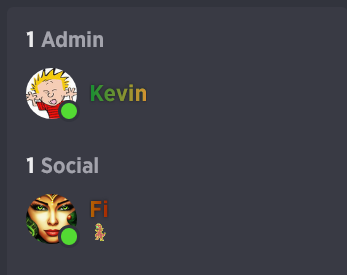 The profile card will now show the Nickname and the Username