Getting verified on Guilded
Sorry, we are not actively reviewing server verification applications at this time.
If you are extending to new platforms for an established community and have questions about verification, send us a support ticket or an email to support@guilded.gg with details about your existing community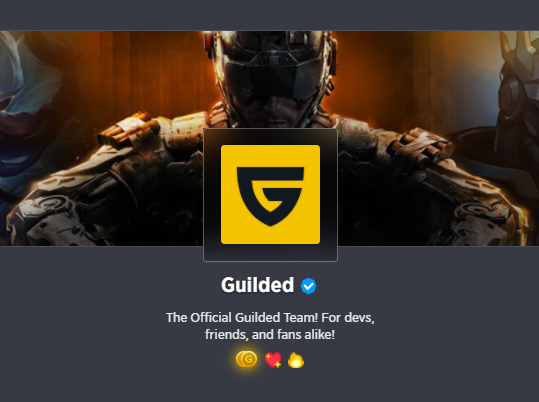 What does it mean to be verified?
On Guilded, verified servers carry a unique Tick badge to identify them as trusted and authentic communities. These servers represent the best of Guilded and, as a result, are held to a higher standard than others.
What does it take to get verified?
Not just any server can be verified, but any server can request a review — provided they meet the following requirements first.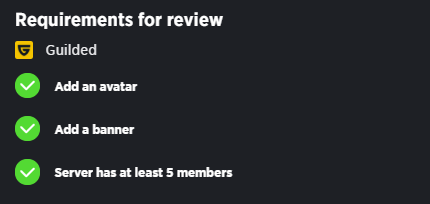 Note: You will not receive a response for verification requests unless it is approved or in the event that additional information is required to verify your server.