Unlock the power of customization by learning how to rename your server groups effortlessly. With just a few simple steps, you can give your groups meaningful and personalized names that reflect their purpose and enhance the organization of your server. Enjoy the benefits of clear and intuitive group names that make navigation and communication a easy for your members.
Right-click on any Group Icon to change the Group Name displayed beneath the Server Name. This allows you to customize the name of each group within your server, making it easier for members to navigate and find the specific content or discussions they're looking for.
For this example we will change the Home group name.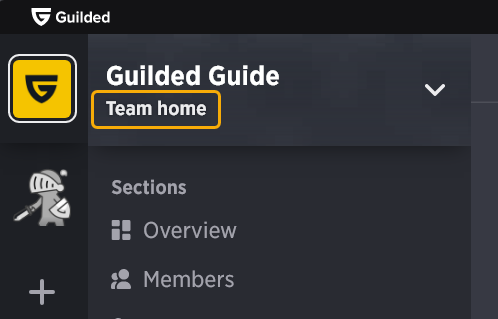 Click the cog to access the settings for that Group.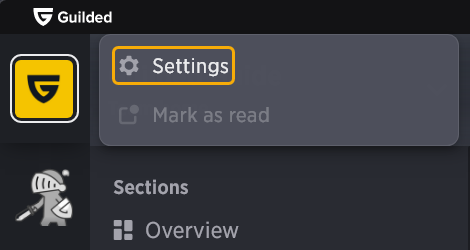 The homegroup settings default is Server Home. You can change it here and click update.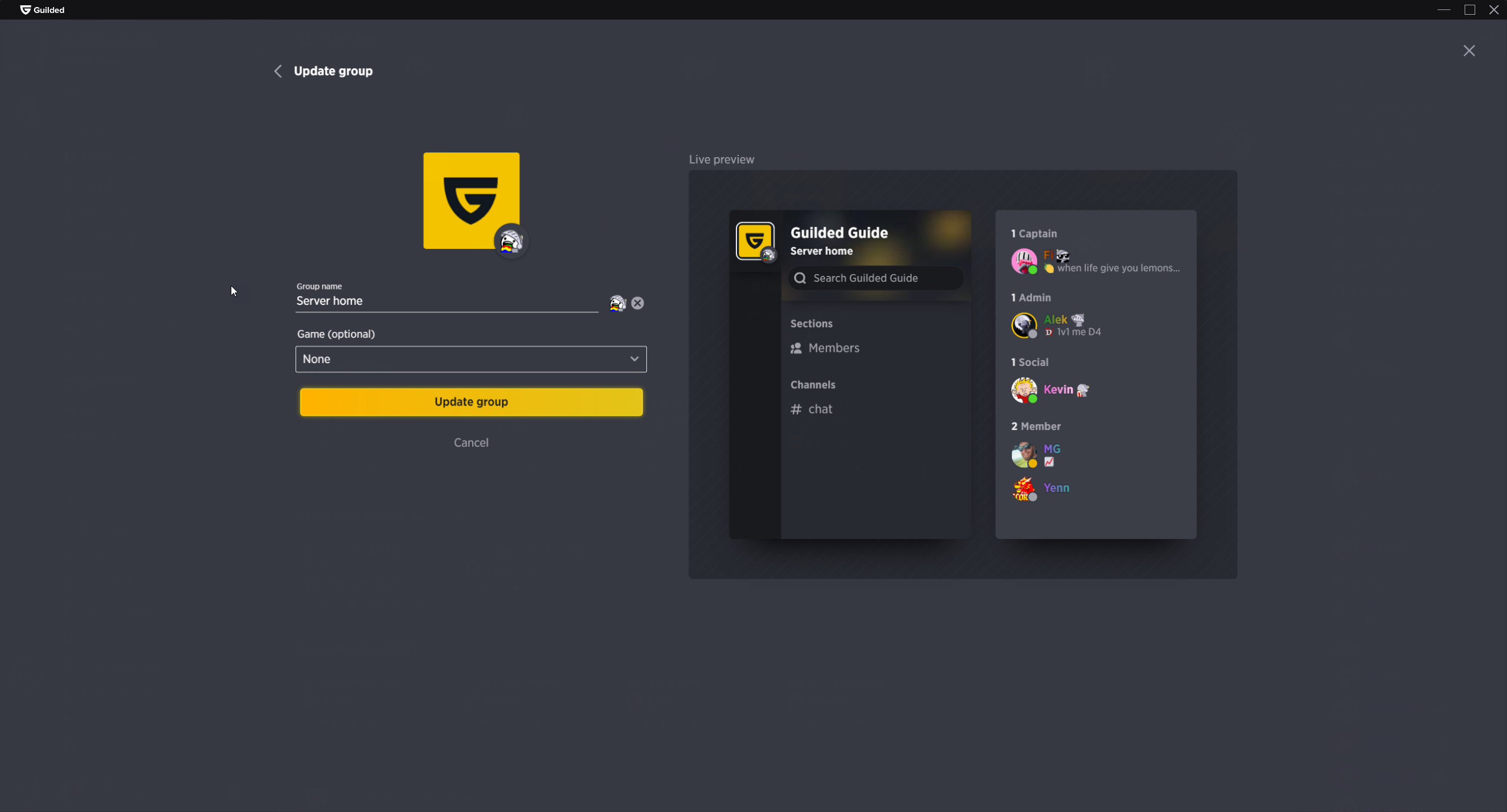 You can add an emote to your group, choose your favorite from the emote picker, and choose any emote, including animated emotes!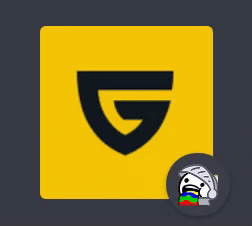 Your changes will be shown on your main page, as shown below.