Importing Discord Server Templates
Thanks to Discord's server template feature, migrating your community to Guilded is now easier than ever. You can use existing templates from Discord servers to save time setting up your new Guilded server.
Watch the quick tutorial:
Here's how:
To begin creating your server. Please give it a cool name and logo. Don't worry, you can change these later. When you're ready, hit Continue.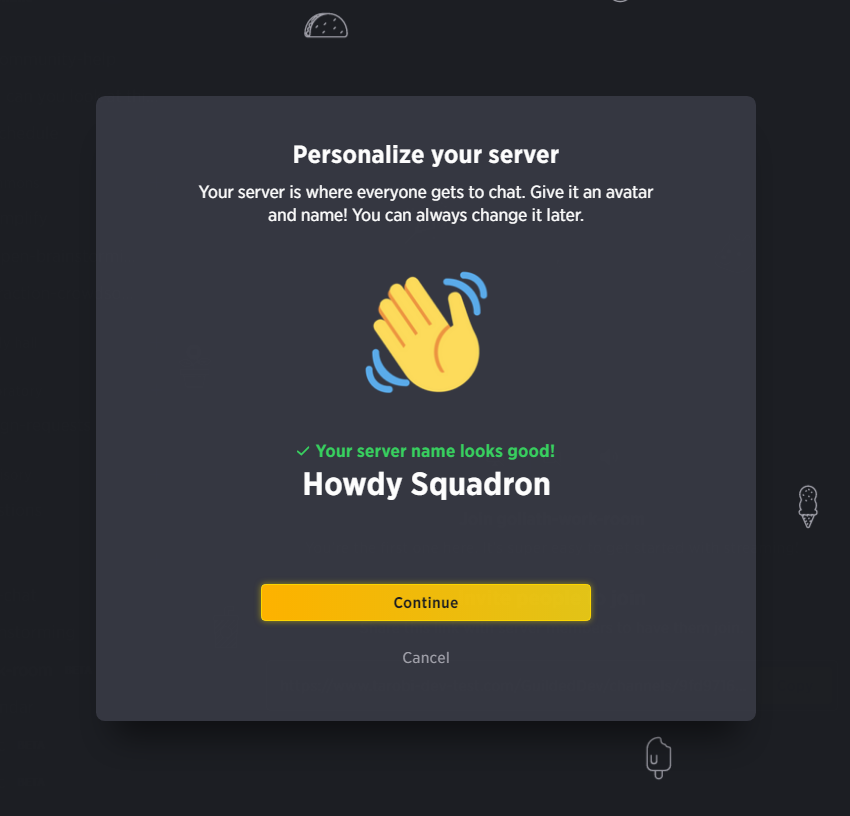 Next, you will be asked where you are coming from. If you have an existing Discord server and are looking to migrate select Discord.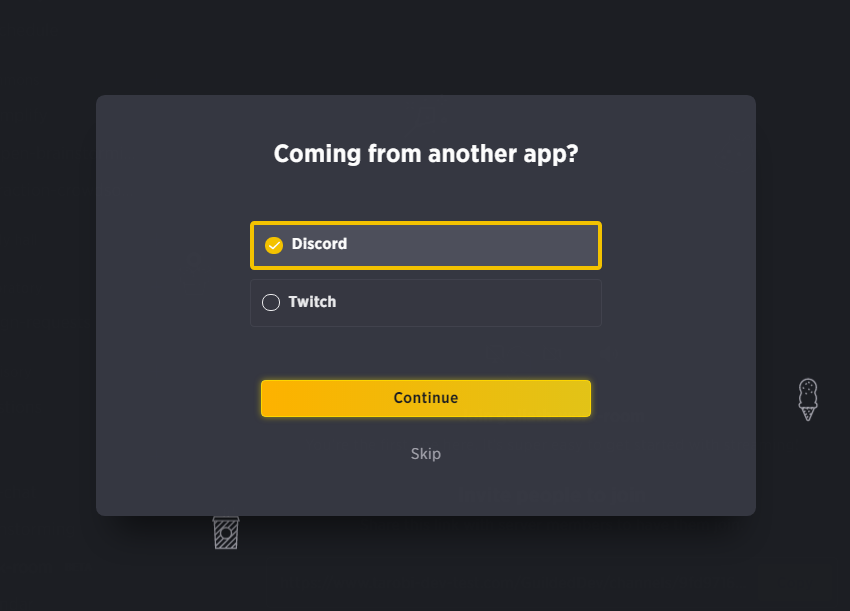 From here, you will be presented with the option to use a Discord server template. You can create Discord template codes from Discord servers you own or use template codes made by others. Paste the Discord template link you want to use in the field and then hit Continue.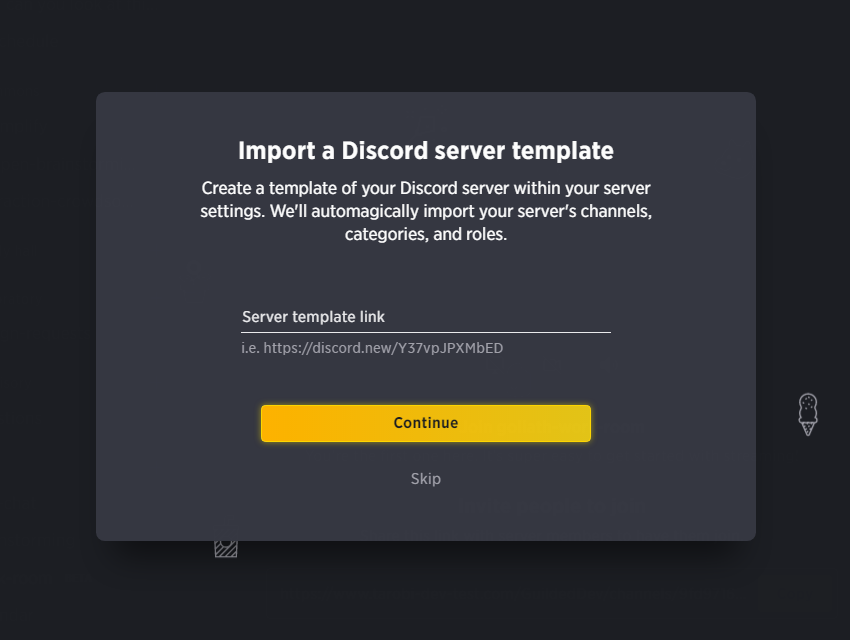 Guilded imports your template's channels and categories, roles, and any applicable permissions that correspond with similar features found on Guilded. When your import is successful, you will see a confirmation message that includes a snapshot of everything successfully imported. Hit Continue.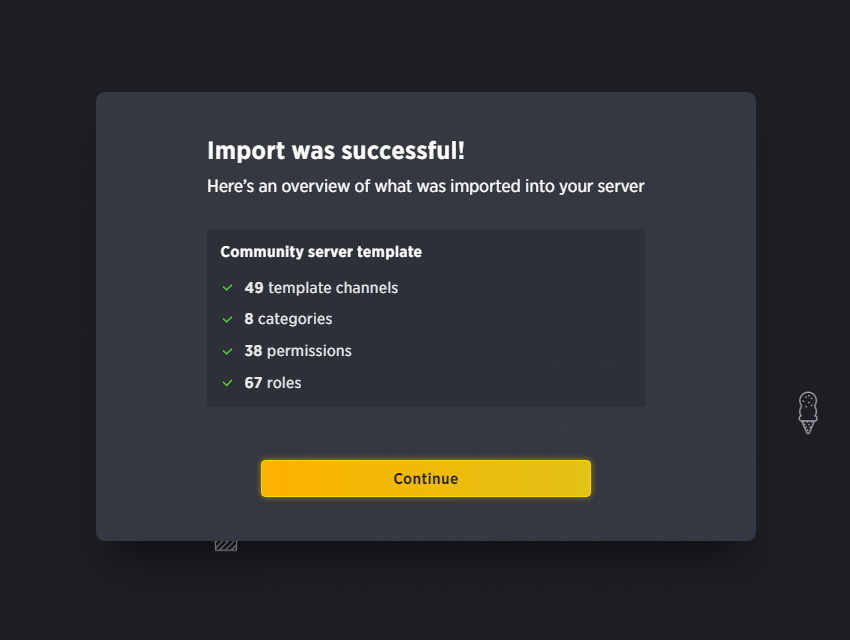 And you're done! You will see all your channels, categories, and roles immediately. With that, you are ready to invite your members to your new Guilded server.
Please note that Guilded features five times as many channel types as Discord, so you may take some time at this stage to familiarize yourself with the unique array of channels and permissions your users will be excited to explore.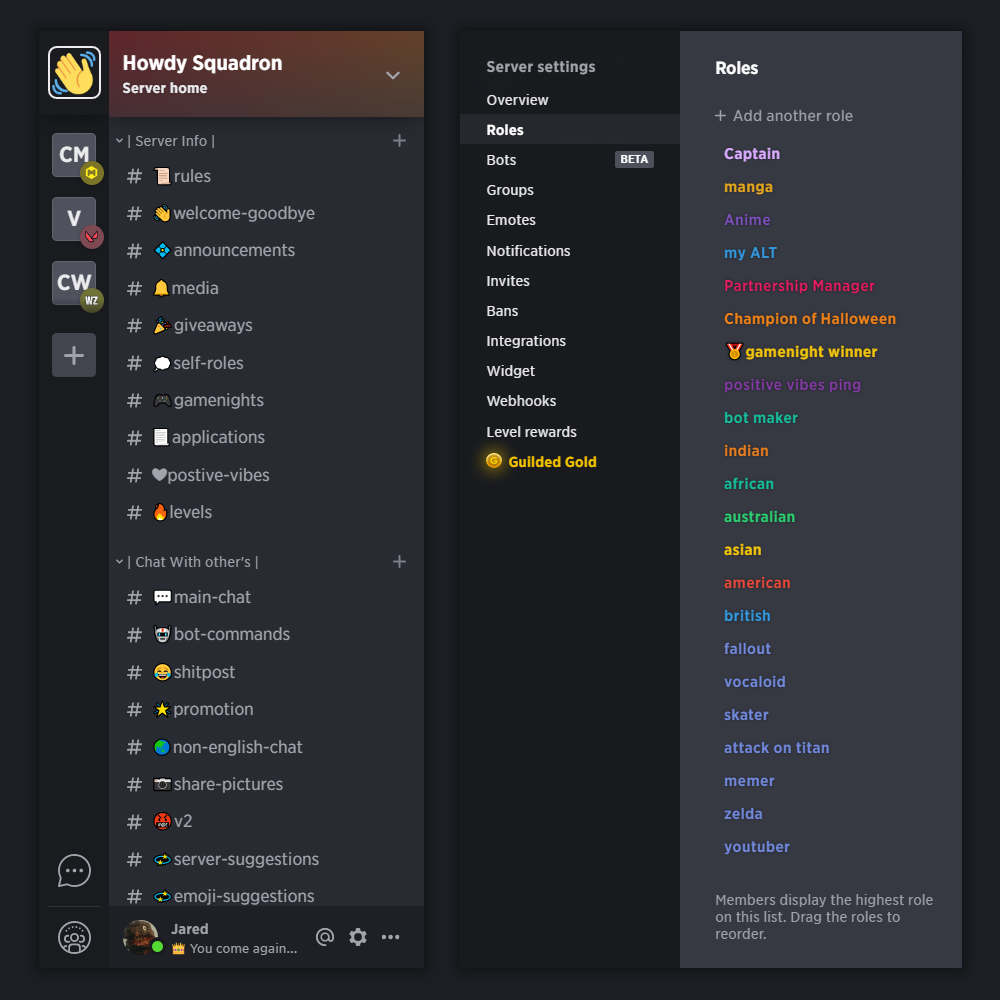 If you have already created a server and still want to import a template from Discord, you can do so from your Server settings under Integrations by finding Discord server template and selecting Import.