Cloning a channel is quick and easy with just a few clicks. Cloning a channel will copy over permissions and clone content in list and voice channels.
To clone a channel, right-click on any existing channel and select Clone channel from the menu.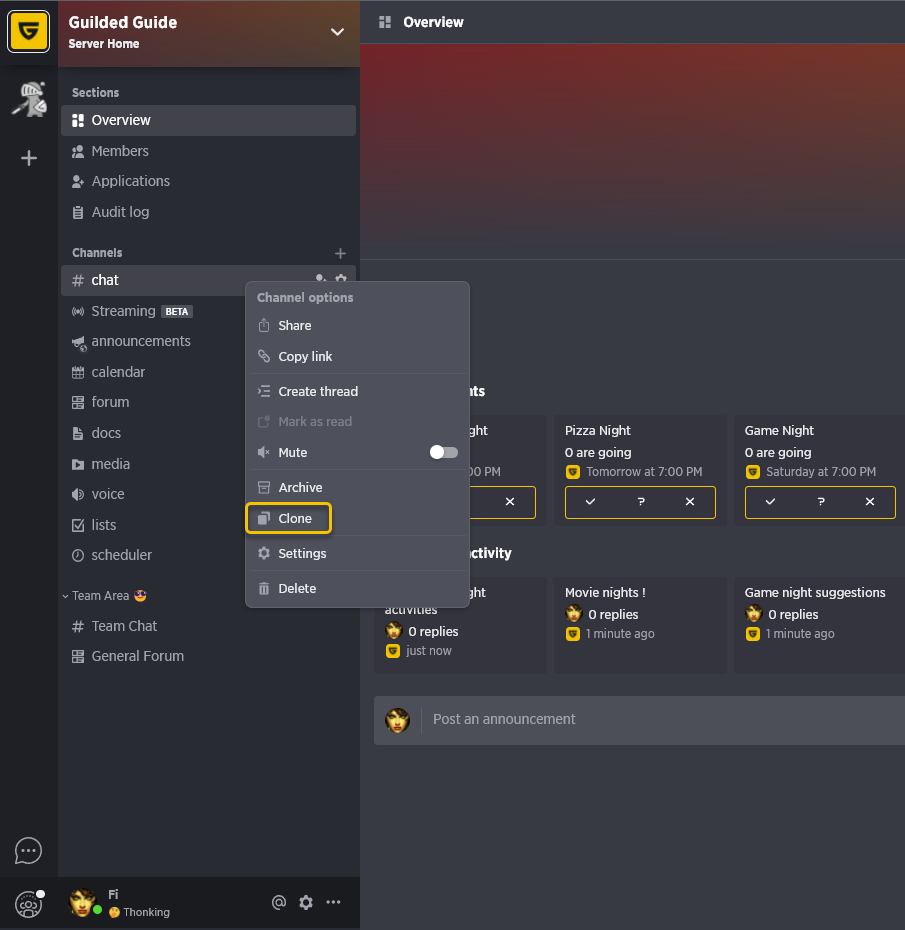 Give the new channel a name and click confirm.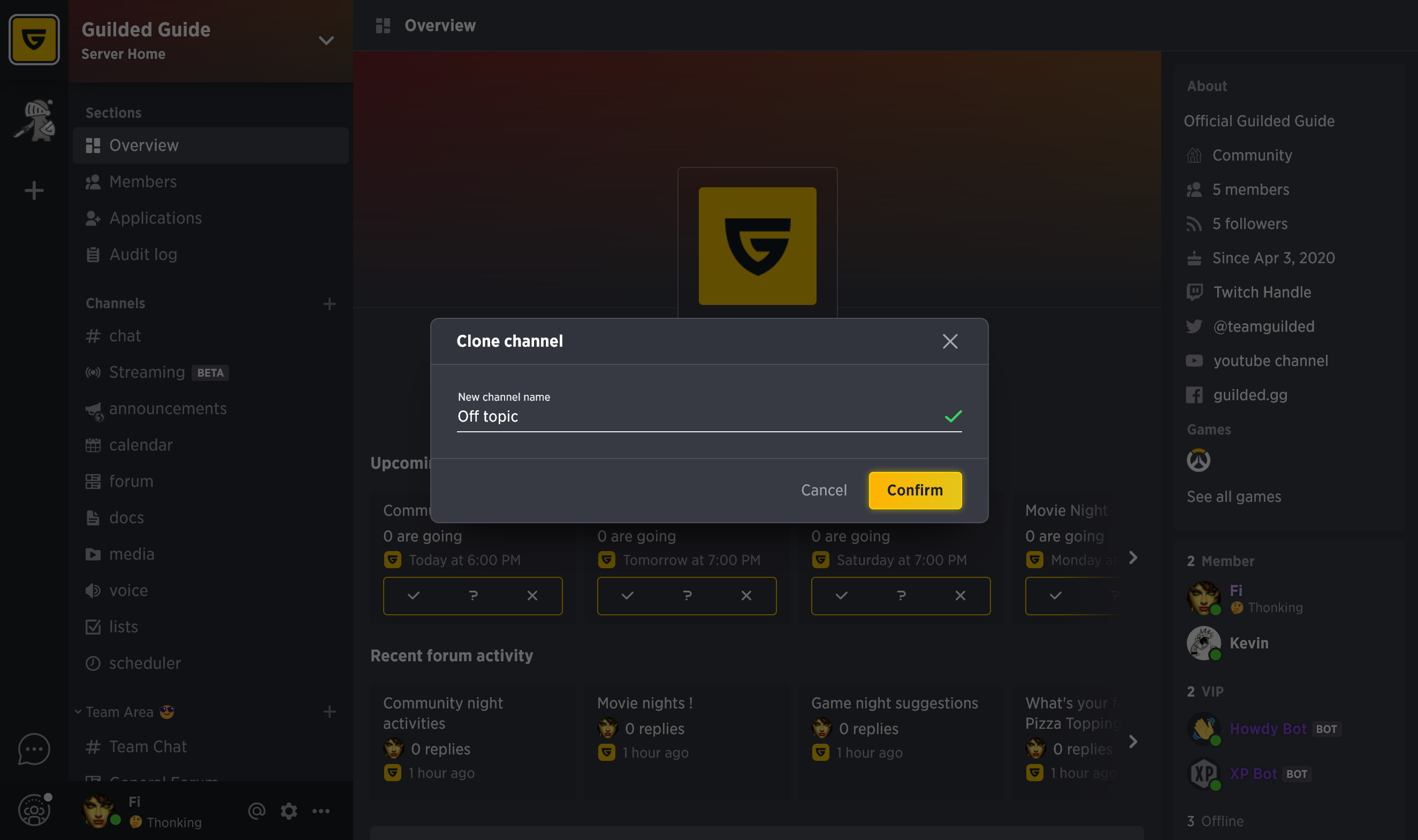 A new cloned channel is created and will appear directly under the channel you cloned from.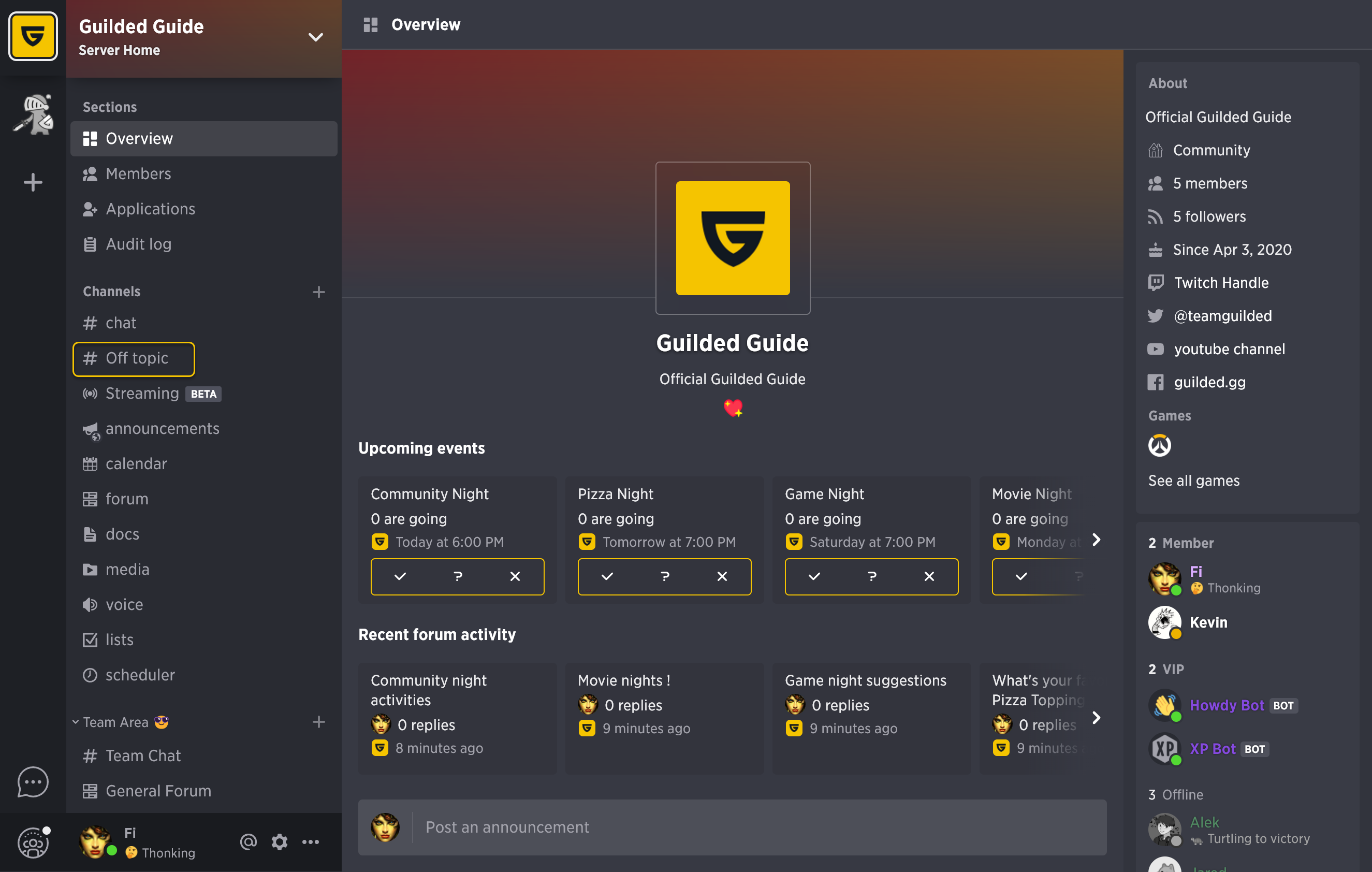 Check out the Channels & Categories article for more information.