Watch our tutorial to learn more about privacy settings.
Managing your privacy settings
Head to your settings by clicking the cog icon in the bottom left corner.

Navigate to the Privacy section. Here you can change how people can contact you.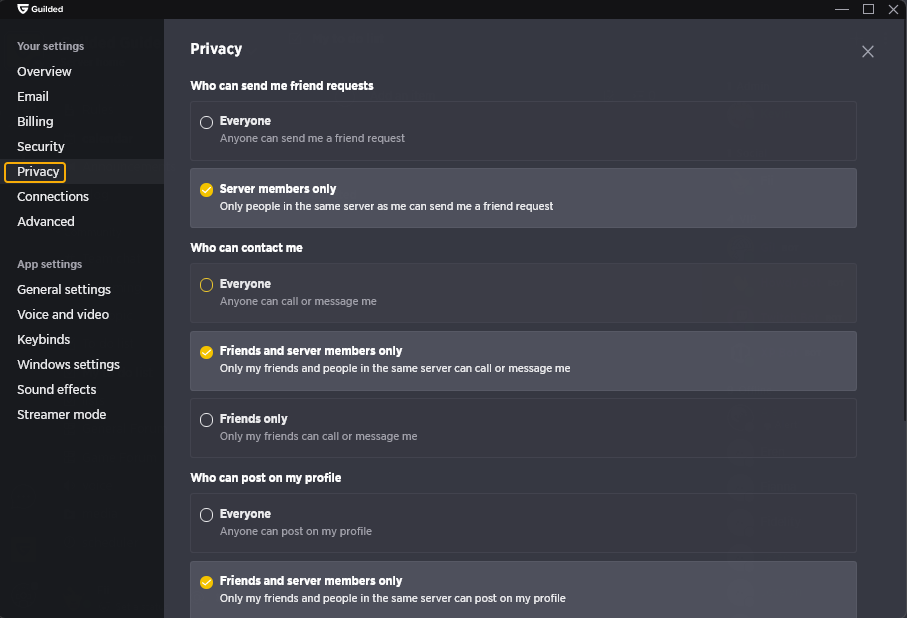 By default, anyone can send you a friend request. Here you can change this to limit friend requests only from users you share a server with.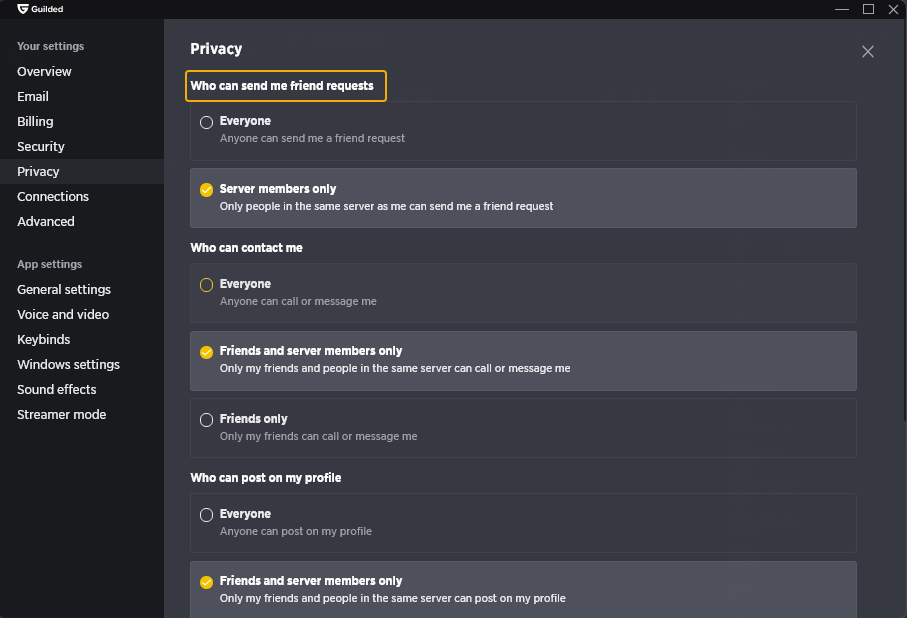 Next you can choose who is able to direct message you. You can limit this to only be friends, or friends and server members, or you can allow anybody to message you.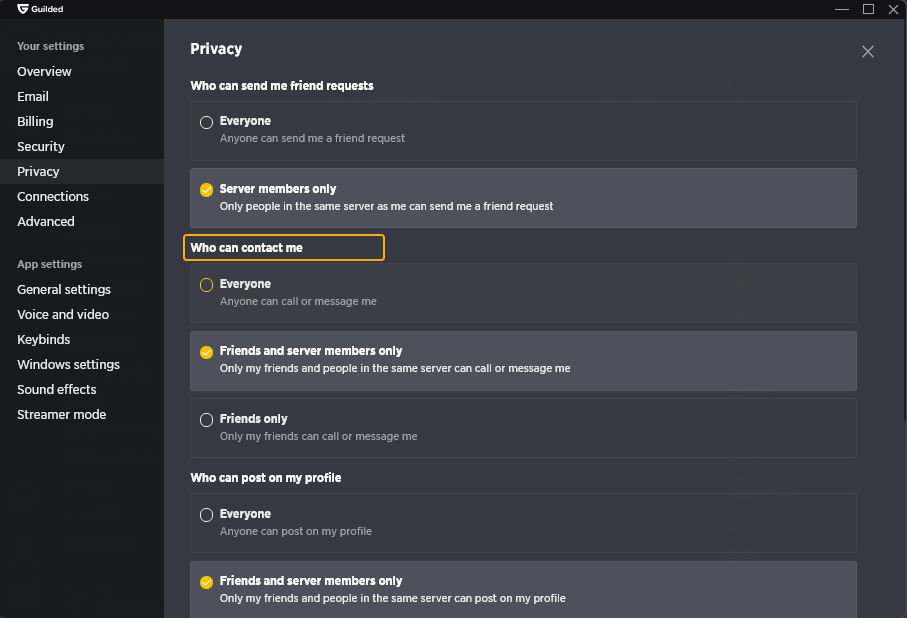 This section lets you limit who is able to post to your own user profile.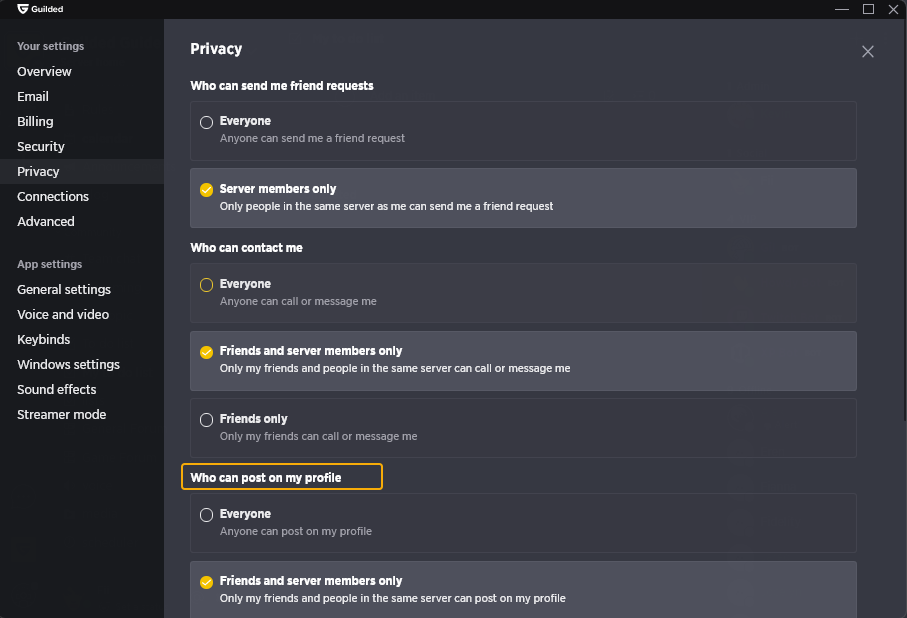 And finally you can view the list of any users you have blocked. You can search for users, view the date you blocked them or remove them from your block list.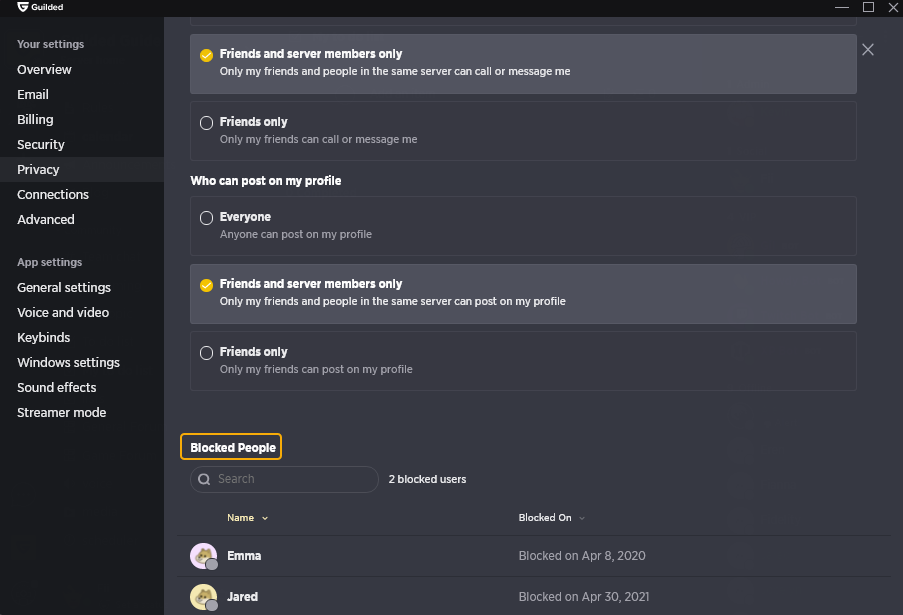 To remove a user from your block list, click the icon on the blocked user and select Unblock.