Streamer mode helps protect your privacy on Guilded and mutes notifications so your viewers don't get distracted. This helpful feature can be easily activated by setting a keybind or going to your settings. Once streamer mode is turned on, it ensures you can work uninterrupted, as you won't be bothered by desktop notifications or sound alerts. Your personal information, such as your email address, connected accounts, and billing details, will also be hidden. If you share your screen, streamer mode will automatically conceal invite URLs, which will help protect your server from any uninvited guests. Lastly, streamer mode can hide all your private replies and threads with just one click, giving you total control over what others can see.
To configure and enable Streamer mode, you can go to your settings by clicking on the cogwheel icon near your profile.

At the bottom of the Settings page, you will see "Streamer mode." Click on it to enable and configure it.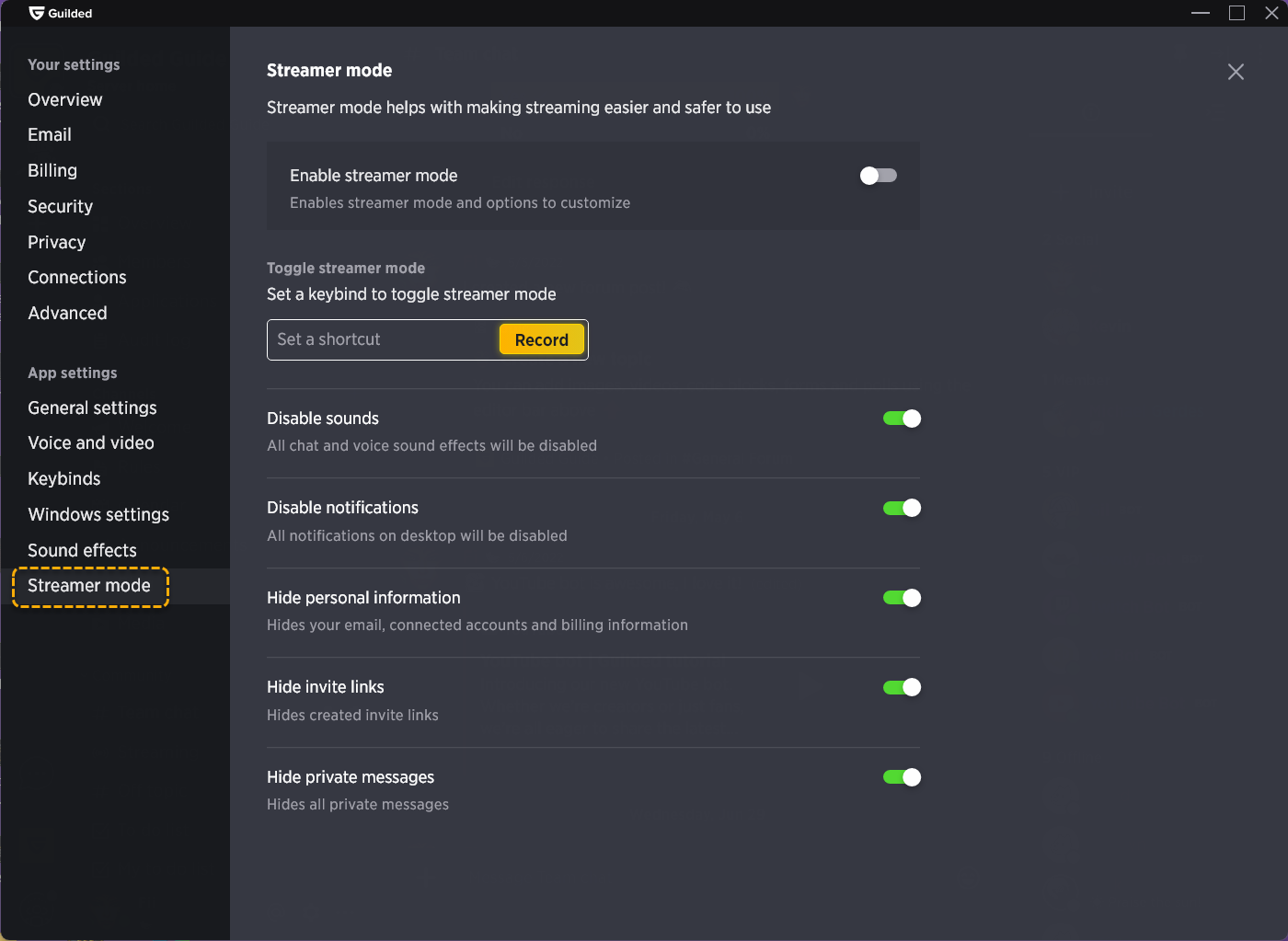 Enable streamer mode:

Enables and disables Streamer mode.
Toggle streamer mode:

Quickly toggle Streamer mode using a shortcut.
Tip:

We recommend setting this shortcut to a key you won't accidentally press while streaming. It's a good idea to use the same key you use to start your stream in your streaming software. To set this shortcut, click the "Record" button and press your preferred key.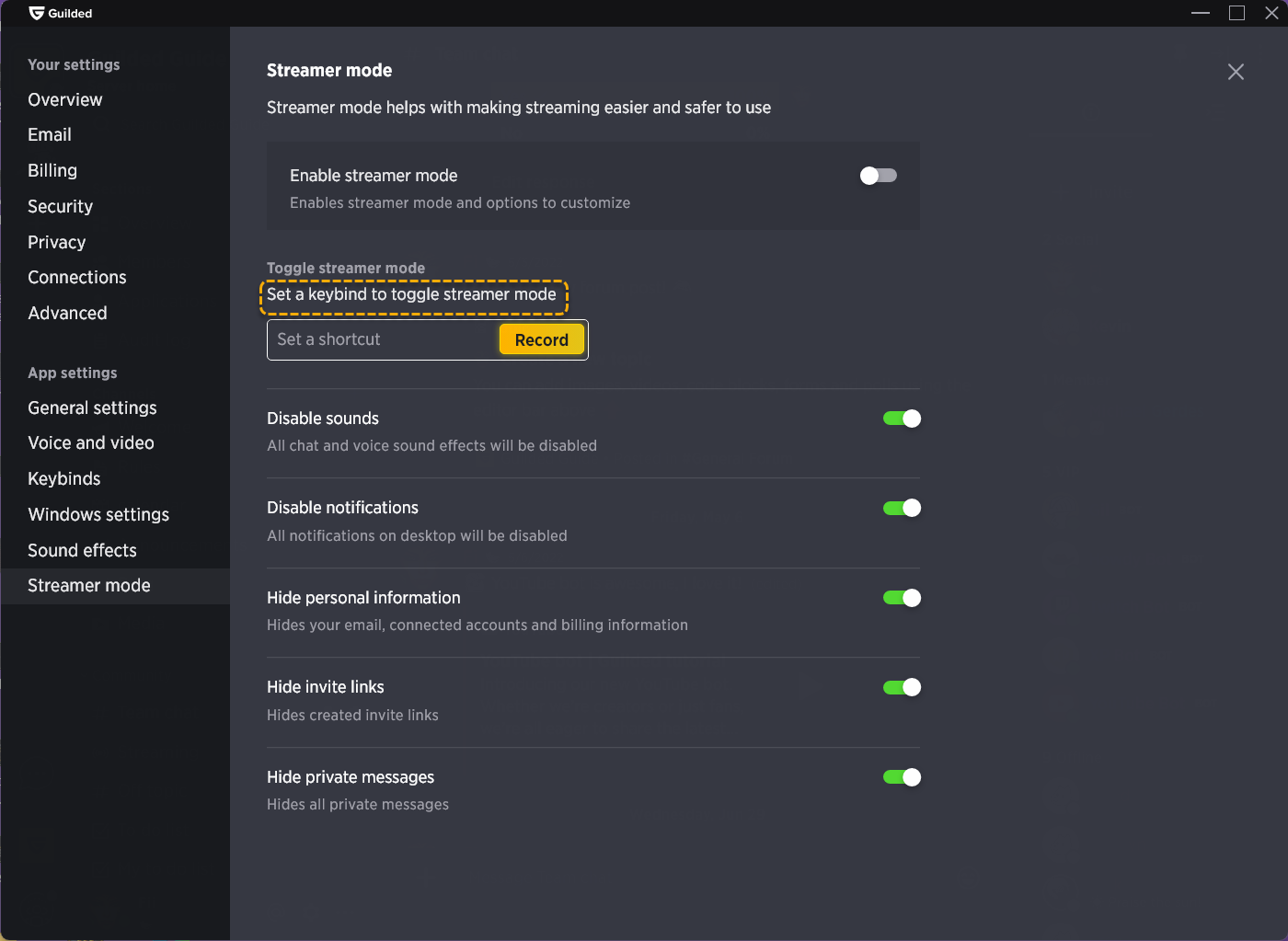 Now that you know how to enable Streamer mode, let's consider what options you can configure.
Disable sounds

Disables chat and sound voice effects.
Tip

:

This is great if you regularly receive Guilded messages while streaming, so your viewers aren't constantly hearing notifications.
Disable notifications:

Disable push notifications to your desktop.
Hide personal information:

Hides account details, billing information, and connected accounts while streaming.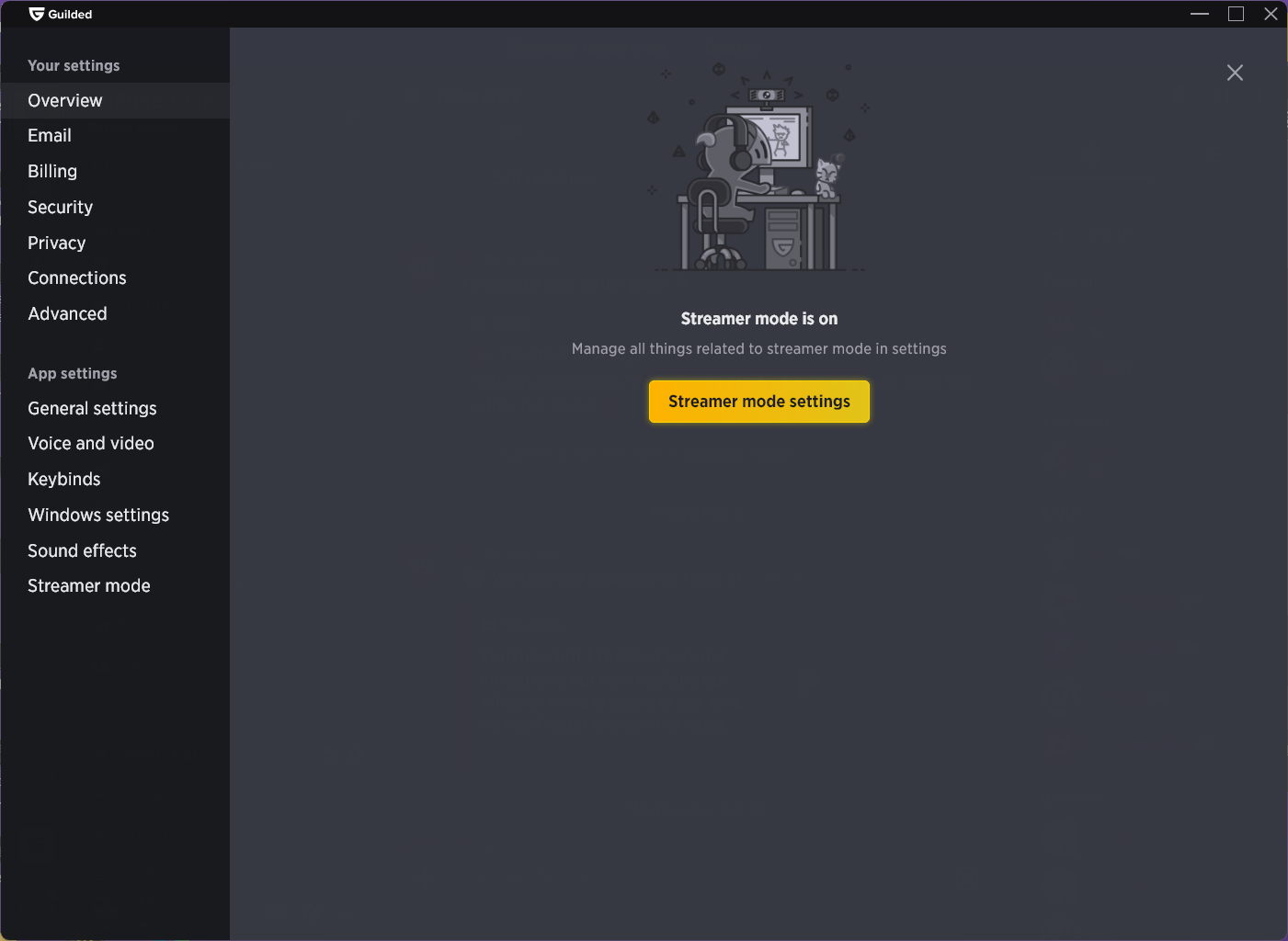 Hide invite links: Hide invite URLs from your audience.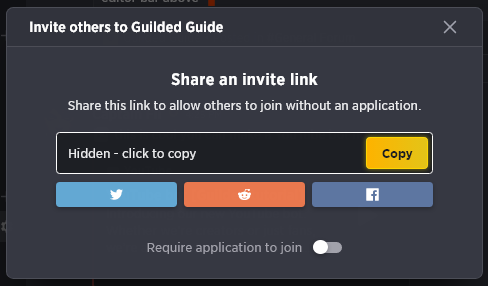 Hide private messages: This will hide any chat channel's private replies and threads.