DM, Screensharing & voice chat
Direct Messaging (DM) is one-to-one conversations, or group chat if you prefer, to chat, screen share, video call, or voice chat.
Using direct messaging
Click the chat bubble icon to start a DM.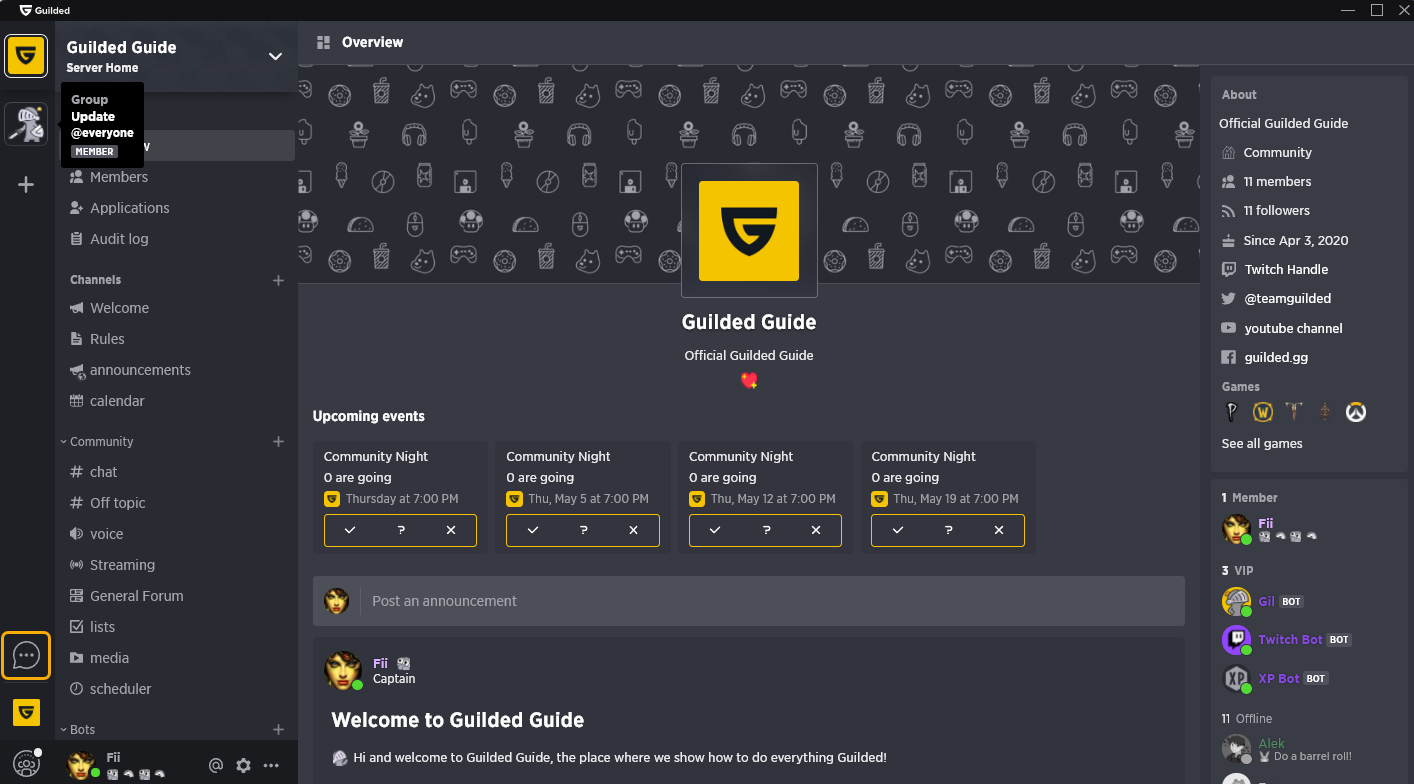 At the top of the page, click the + button.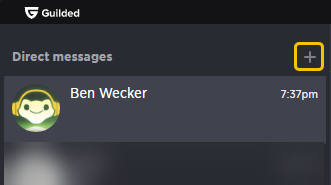 Search for the user you want to chat with: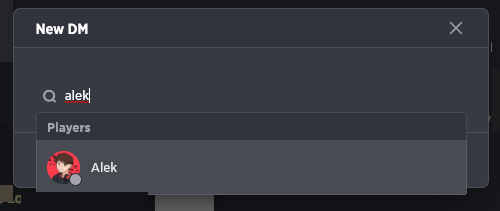 Once all users you want to add to a DM are selected, click Confirm.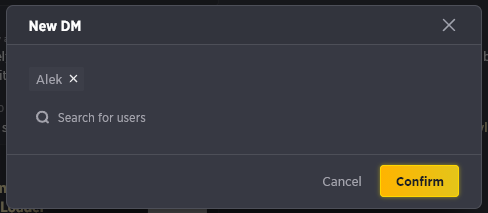 Follow the same process for a Group DM and add the extra members.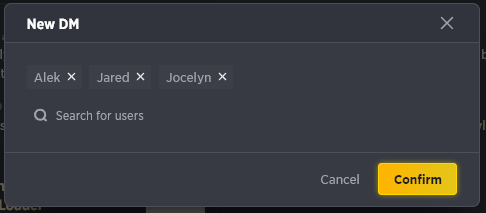 Pinning messages
You can pin messages in a DM to easily refer to later. Just hover over the message you want to pin and click the Pin message icon in the overflow menu.

A confirmation box will pop up. Select Pin it!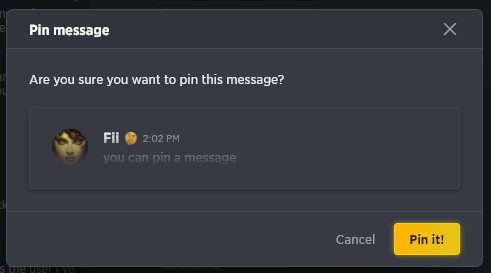 You can see all your pinned messages by clicking the pin icon at the top menu bar of your DM. To unpin a message, click the X button.

In addition to text chat, you can start a voice call, video call, or screen share in DMs.
Starting a voice or video call
Note: Push to talk is not available in DMs. You must also initiate the direct message by typing in chat to activate the session for video calls.
Click either the voice (phone icon) or video (camera icon) button at the top menu bar of your DM.


Note: you must start a chat conversation with someone before the call, and video icons show at the top of the screen.
To add another participant to your call, click the + button.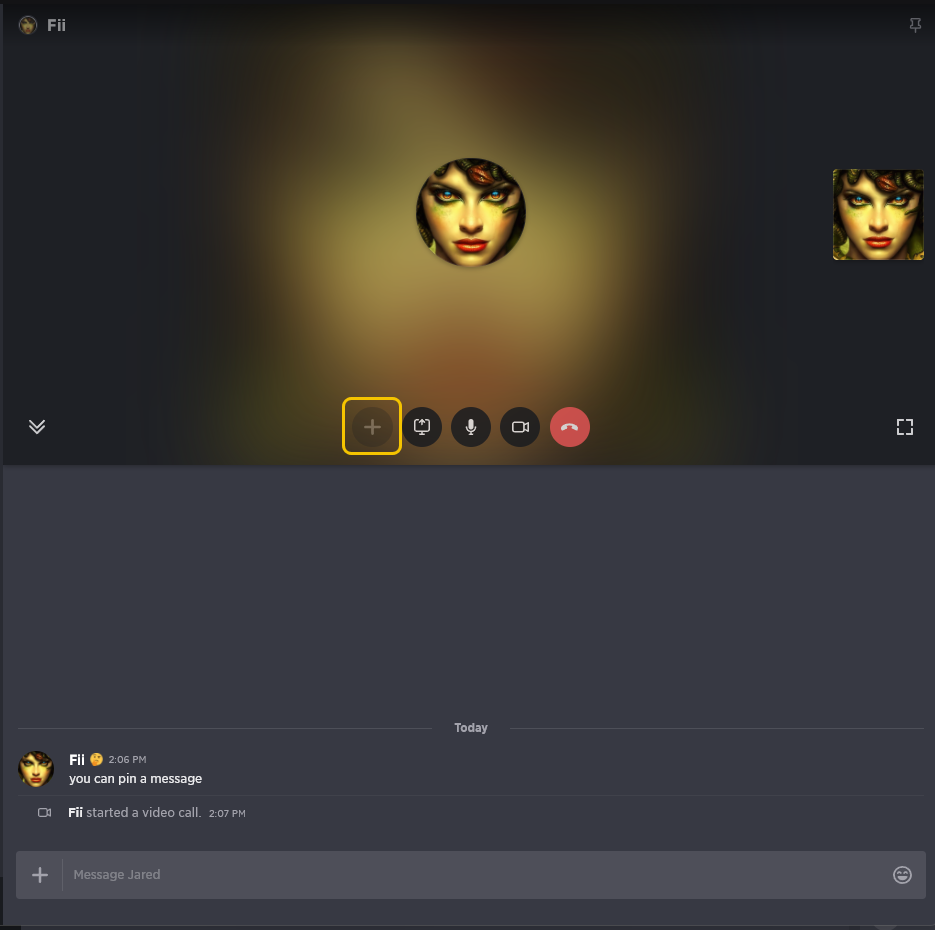 Screen sharing: clicking this button will allow you to share your screen or application window.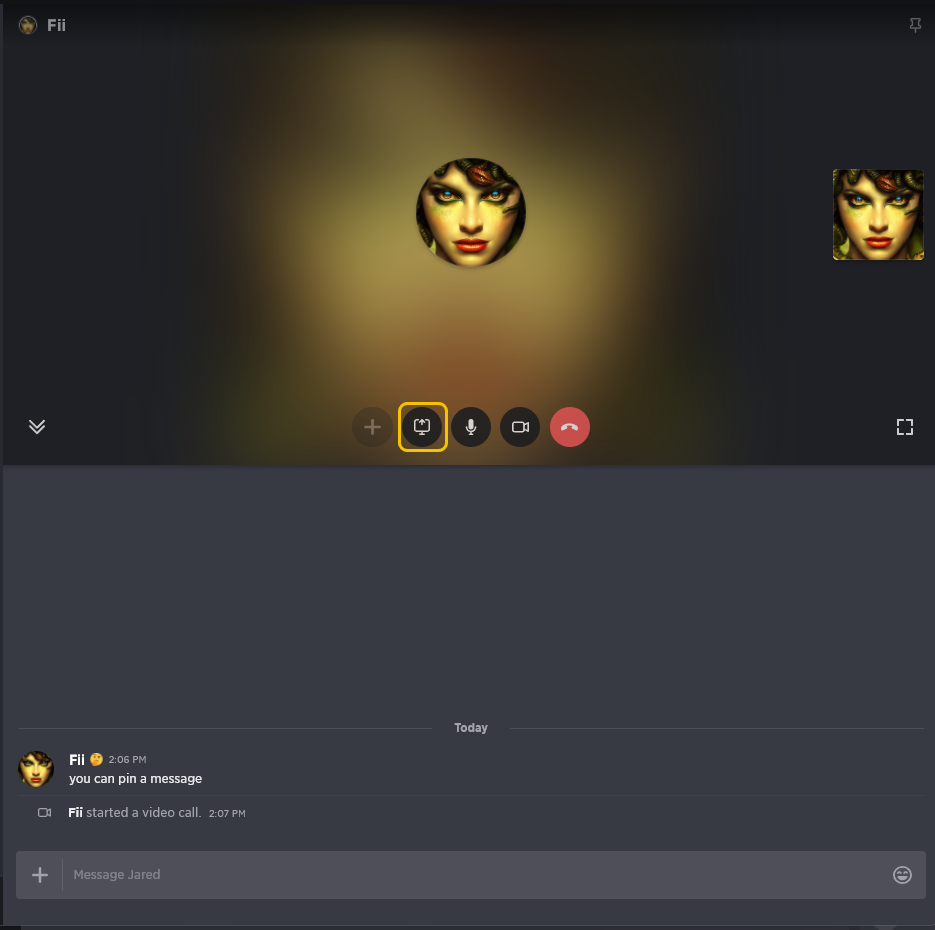 Once connected, click the mic button if you want to mute yourself.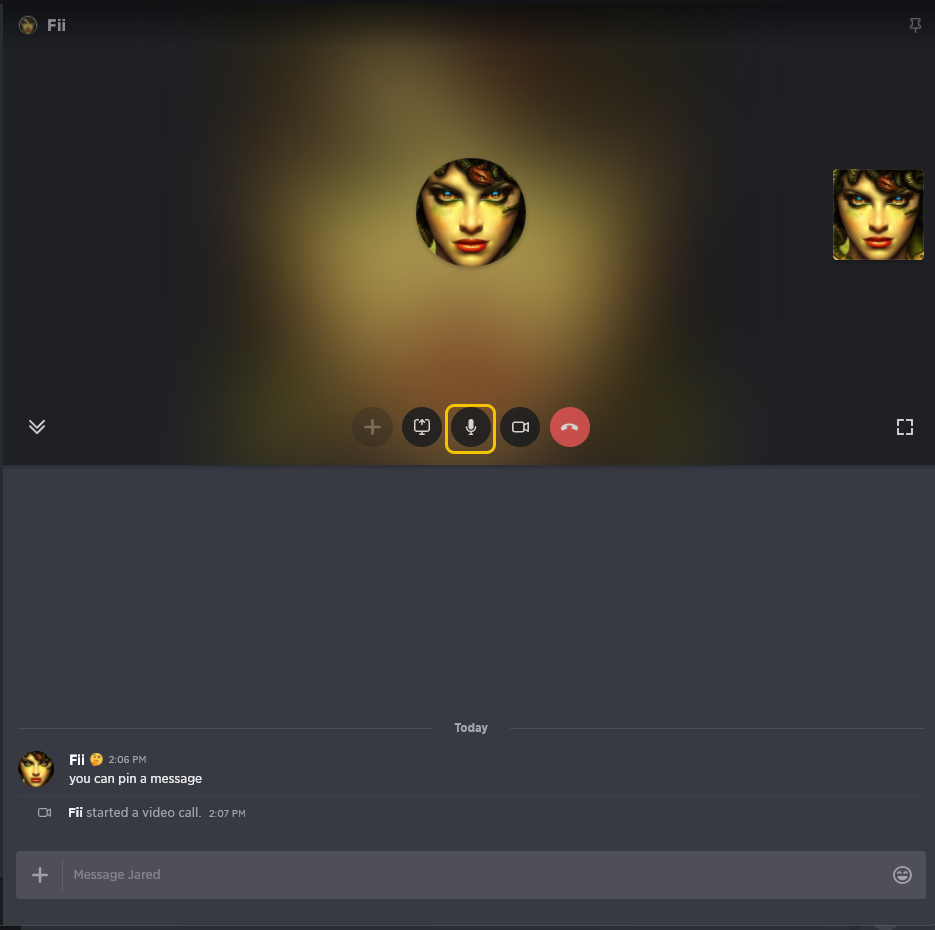 The mute icon will appear on your avatar when activated.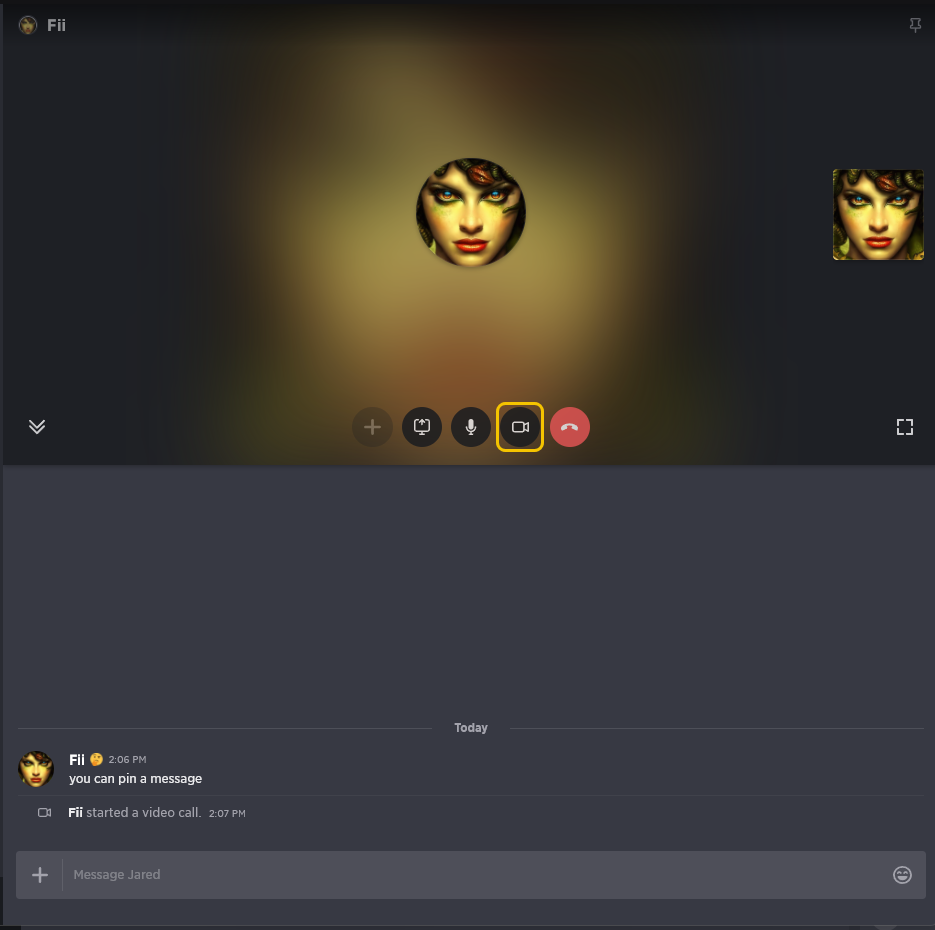 End Call button will end all voice and video chats in your direct message.