Screen sharing in a Direct Message
Click the screen share icon.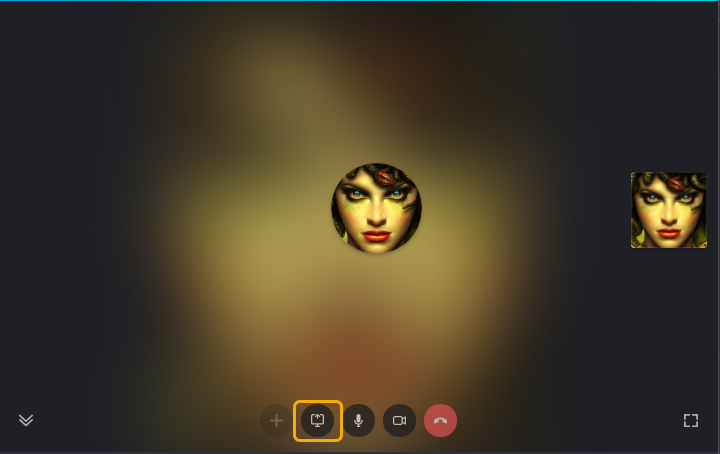 Choose what you want to share with others, and hit Share.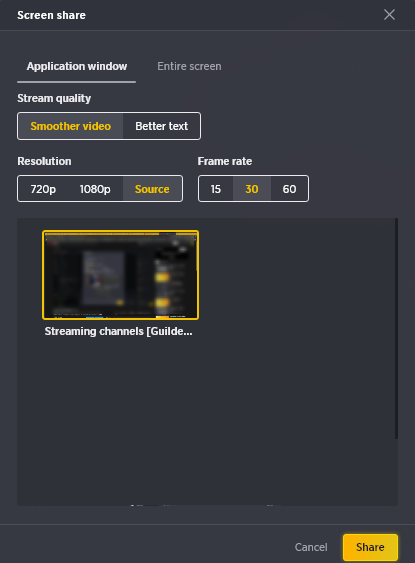 The screen share icon will be highlighted when you are sharing your screen.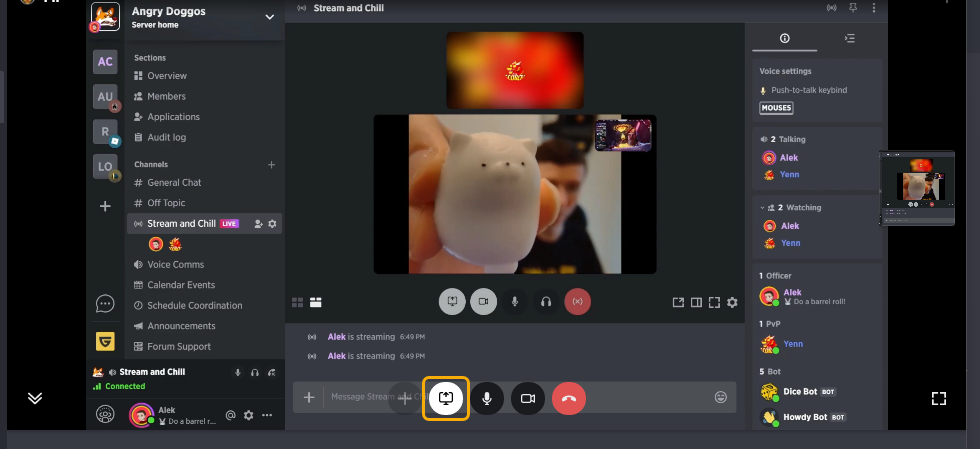 There is no need to stay in the DM to continue sharing your screen or watching the feed. Our cool pop-out player will allow you to continue watching without interruption. You can drag the player to the best position on the screen for you.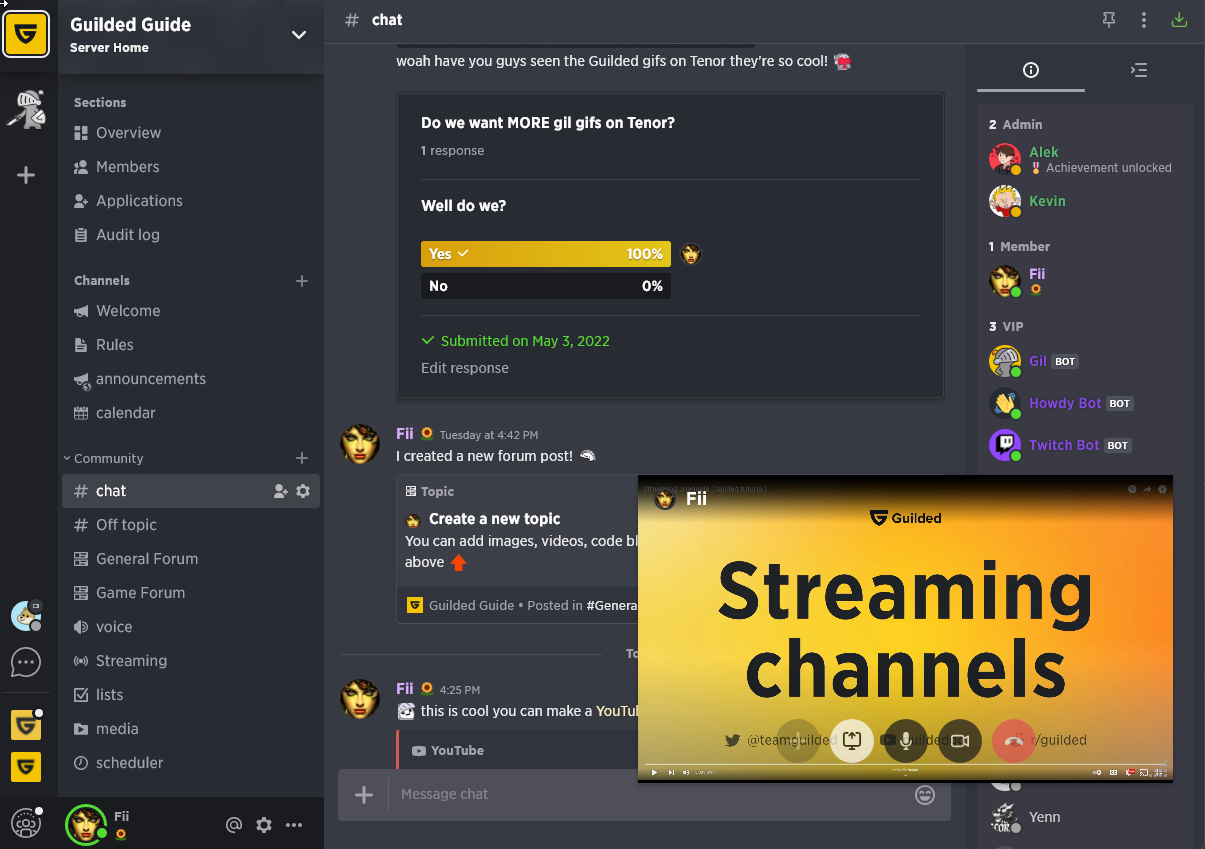 Ending a call
Click the End call (face-down phone icon) button.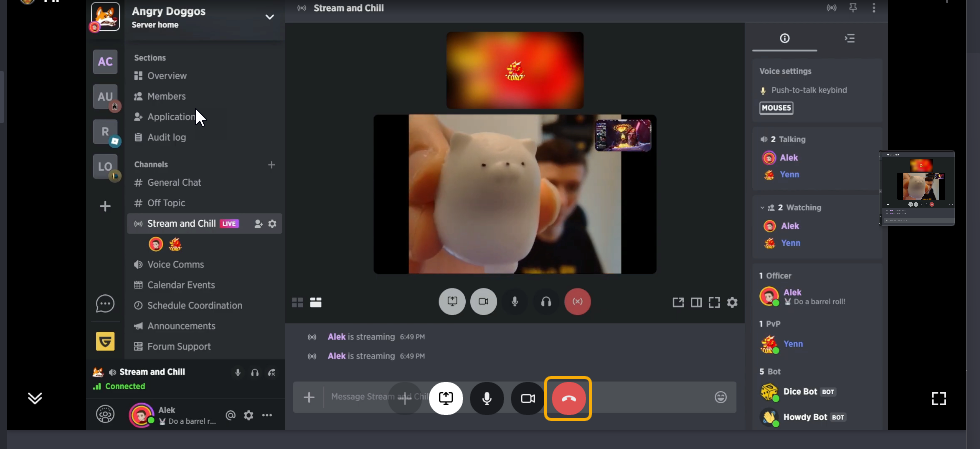 If you find you are having issues connecting, check out our Voice Troubleshooting article.