Screen sharing in a Direct Message
If you are looking to share your screen privately in a Direct Message? Guilded makes it easy. After initiating a Direct Message, look at the top right of your screen, where you'll spot three icons. Let's take a look at what they do.

Video: will start a video call
Voice: will start a voice call
Pin: view pinned messages within the direct message
Starting a screen share is straightforward. Click on the voice icon, and your Direct Message will convert into its own dedicated streaming channel.
Click the Share your screen icon as indicated here: .

Choose what you want to share with others, and hit Share.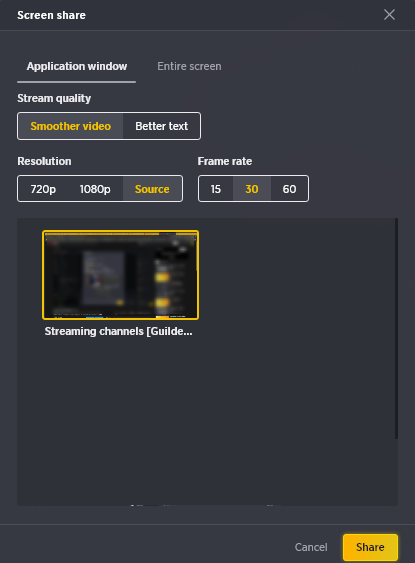 The screen share icon will be highlighted when you are sharing your screen.
There is no need to stay in the DM to continue sharing your screen or watching the feed. Our cool pop-out player will allow you to continue watching without interruption. You can drag the player to the best position on the screen for you.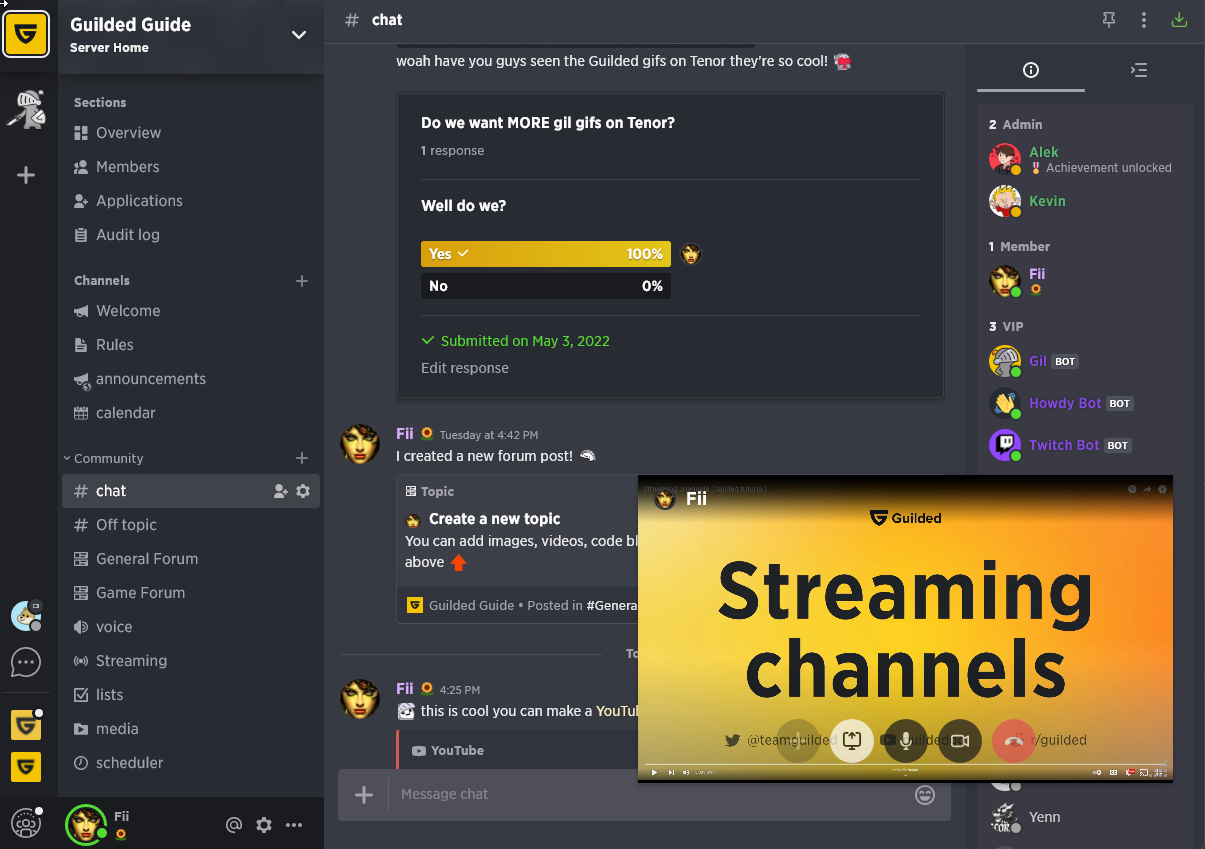 Ending a call
Click the End call button.