Deleting your account
Whatever your reason for wanting to delete an account, from removing an alt account you were using for testing to creating a fresh account, we will show you how here.
Note: deleting your account is permanent and cannot be reversed.
Head over to your settings by clicking the cog beside your profile picture.

From your Overview page, click the Edit Account button.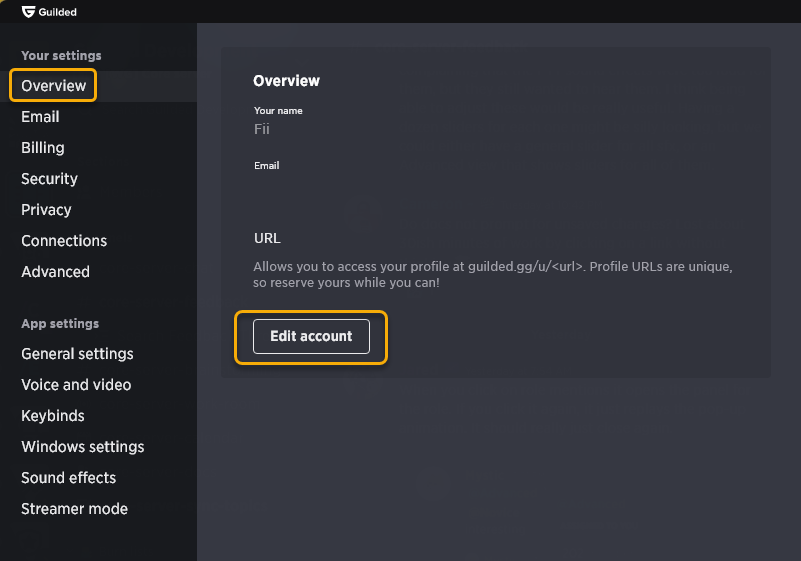 Click the Delete Account button.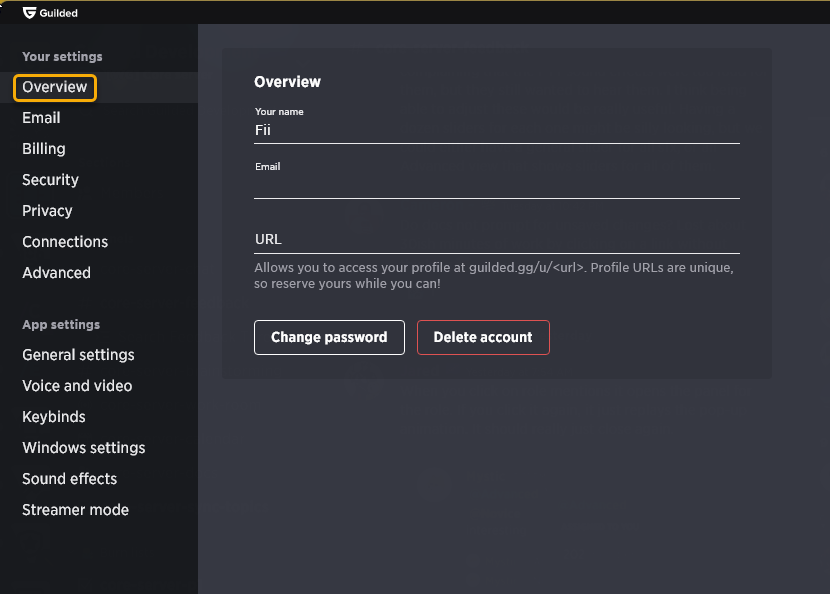 If you are sure you want to delete your account, input your password to confirm the deletion, let us know why you want to leave (please), and complete the action by clicking the Delete my account button.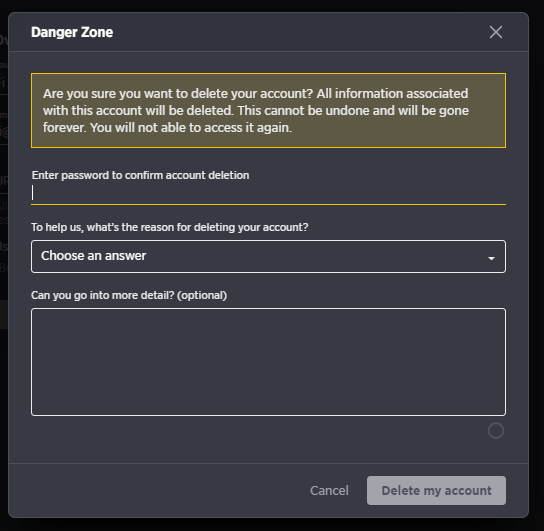 Note:
If you have created a server, you must
disband
this before deleting your account. Once you no longer own any servers, you will be able to delete your account.