Deleting your account
If you want to delete an account for whatever reason, whether it's an alt account you used for testing or maybe you want to create a new account to start afresh, we will show you how here.
Note: deleting an account is permanent and cannot be reversed.
You can just head to your settings by clicking the cog beside your profile picture.

From your Overview page, click the Edit Account button.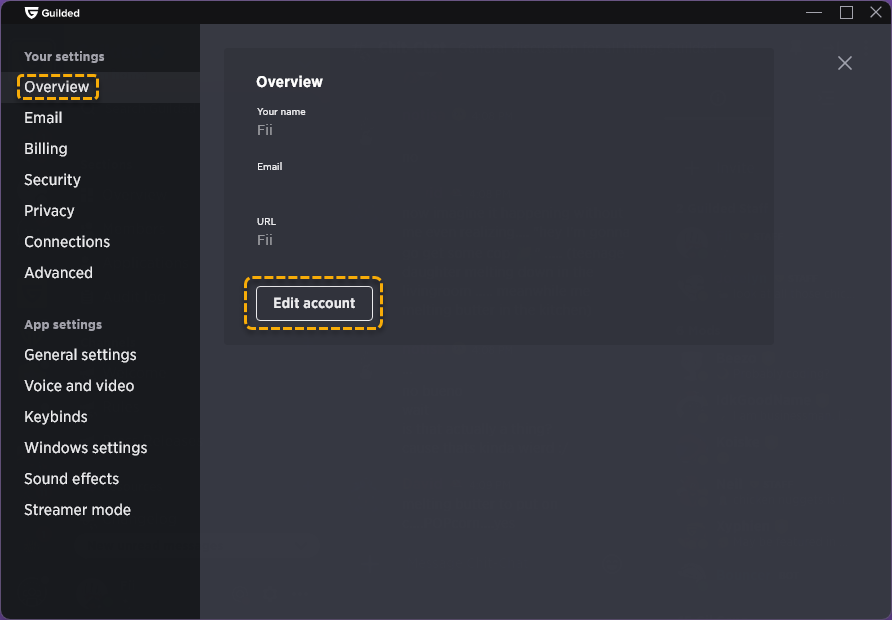 Click the Delete Account button.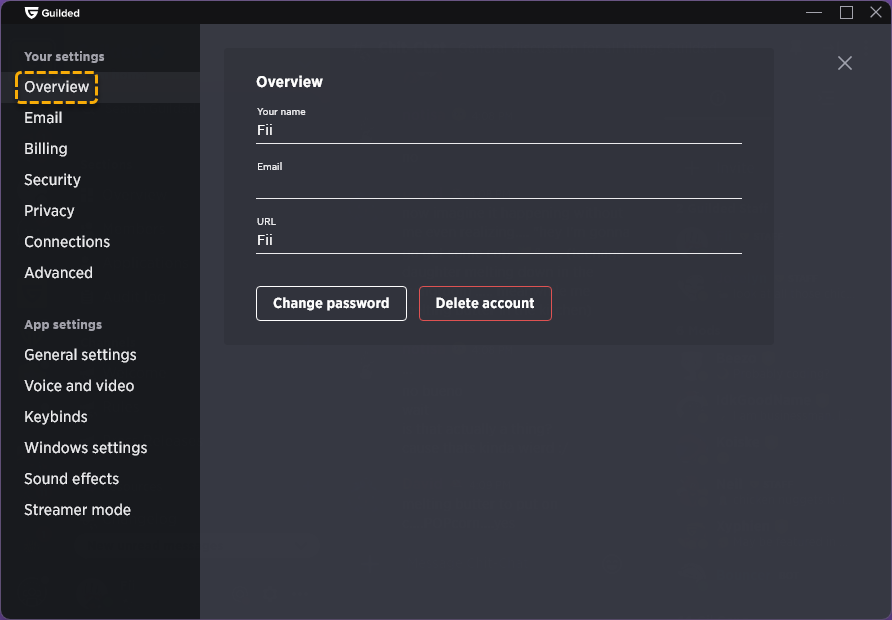 If you are sure you want to delete your account, input your password to confirm the deletion, let us know why you want to leave (please) and complete the action by clicking the Delete my account button.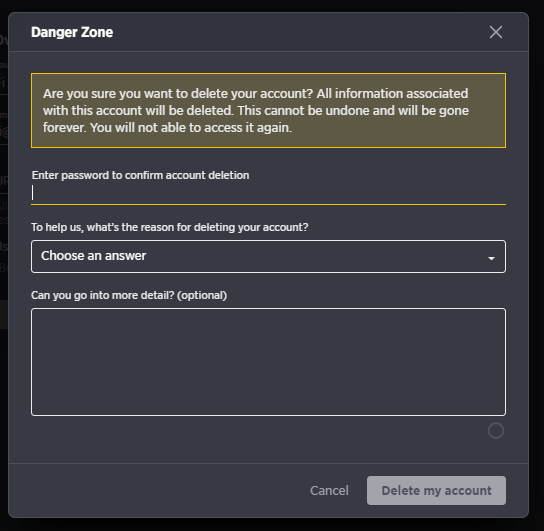 Note:
Before deleting your account, you'll need to disband any servers you have created or, if you prefer, ensure that the server ownership is transferred to another member and that all server data remains intact. Once you no longer own any servers, you can delete your account.
We understand that deleting your account is a serious decision, and we want to ensure you have all the information you need to make an informed choice. If you have any questions or concerns about this process, please contact our support team for help.