If you no longer wish to use Guilded's services, you may delete your account at any time. When you delete your account, all personally-identifiable information — your email address, username, profile & banner images, and any third-party account credentials — are permanently deleted from our database. Please be aware that once an account is deleted, all your information associated with the account will be permanently lost and cannot be recovered. For more information on your data, please visit our Privacy policy.
How to delete your account
To begin the process to delete your account, click on the cog icon in your dashboard to access Your settings.

From the Overview page, click the Edit account button.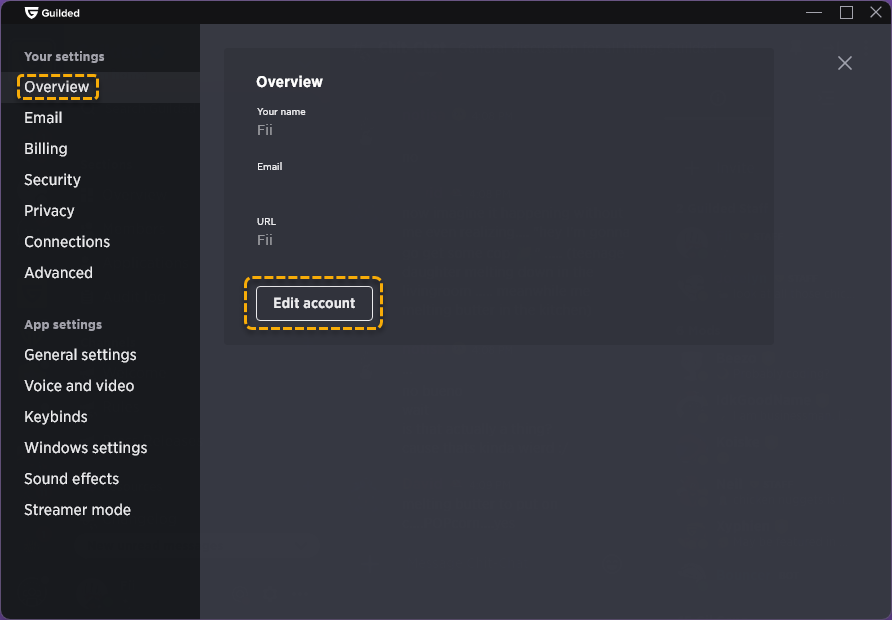 Then click the red Delete account button.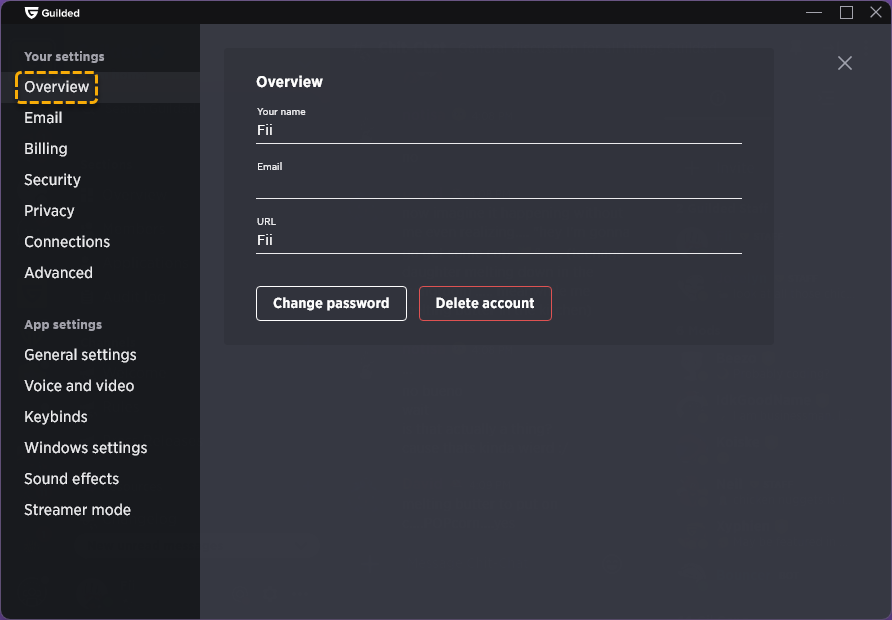 A confirmation modal will appear requesting your password and a reason for deleting your account. You may optionally include a written reason. Once you have completed filling out the fields in this modal, click Delete my account.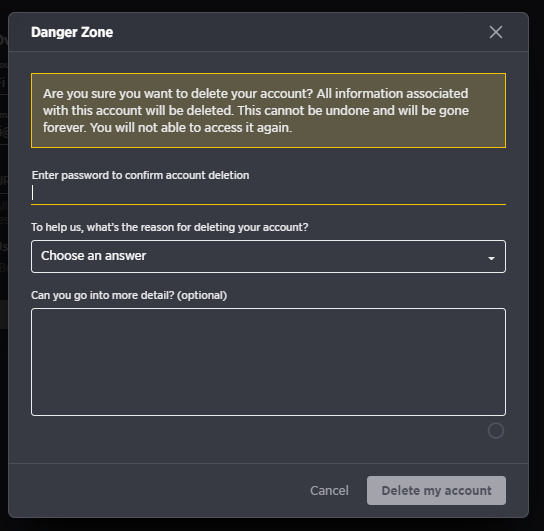 Important notes
In some circumstances, you may be required to perform additional steps before your account can be deleted. In some instances, we may be unable to fulfill your request to delete your account.
Accounts that are server admins — you will be unable to delete your account while it is registered as the admin of a server. You may transfer ownership of any servers belonging to your account to any member of the server, or you may disband your server before completing the account deletion process.
Accounts protected with 2FA — you may need to perform additional verification steps before your account can be deleted. For more information, please review our article on 2FA.
Deletion requests via email — you may choose to request your account be deleted via email by contacting support@guilded.gg. However, we will be unable to process the request if the email address cannot be verified, or if the account is protected with 2FA.
Accounts that have been moderated — In order to maintain the safety and civility of our platform, accounts that have been moderated cannot be deleted.