Changing Account Name and Nickname
Your account name is the name that is associated with your account. Your Nickname can be set differently for different servers you are a member of.
Click on the cog to access your settings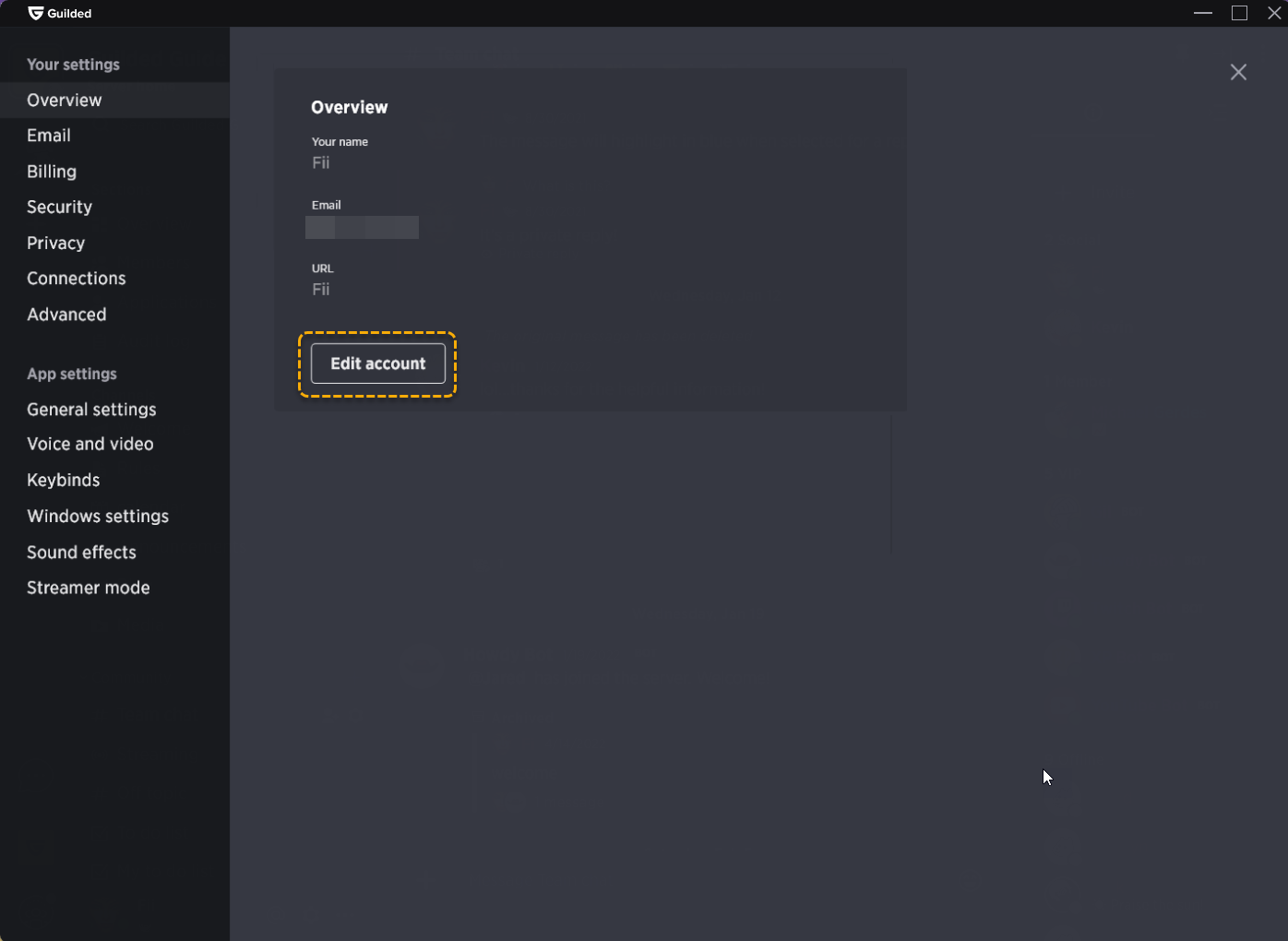 In the name field, you can change your account name to something you choose.
Nicknames
If you prefer to use a different nickname within a server, you can change it easily. Simply left-click on your name in the server list, then click the menu button and select "Change Nickname". Your username will still be displayed under your new nickname.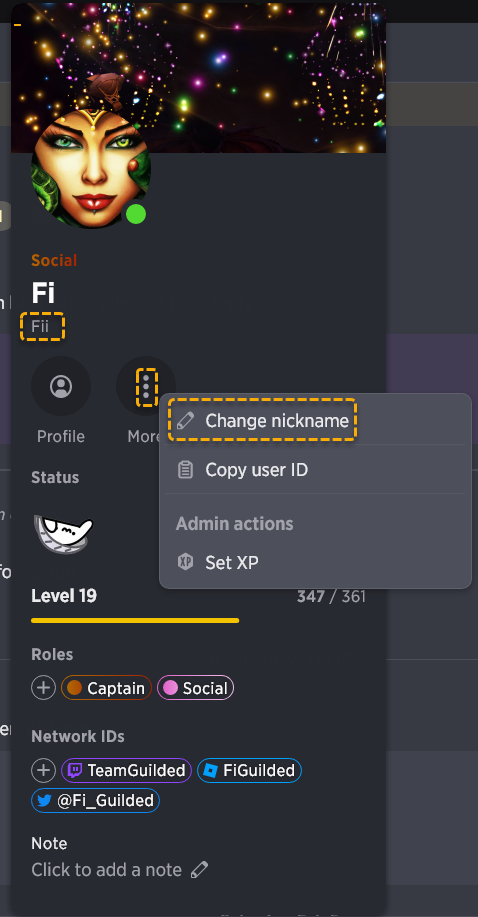 Enter your new Nickname and click Save