Changing Account Name and Nickname
When it comes to your Guilded account, there are two important aspects to consider: your account name and your nickname.
Your account name is the name that is associated with your account as a whole. It helps identify you across the Guilded platform and remains consistent regardless of the server you're in.
On the other hand, your nickname can be set differently for each server you are a member of. This allows you to personalize how others see you within each specific server. You can choose a unique nickname that reflects your identity or role within that particular community.
By having separate nicknames for different servers, you can adapt and engage with each community in a more customized way. Let your personality shine through, and enjoy a personalized experience across the various Guilded servers you're a part of!
Click on the cog to access your settings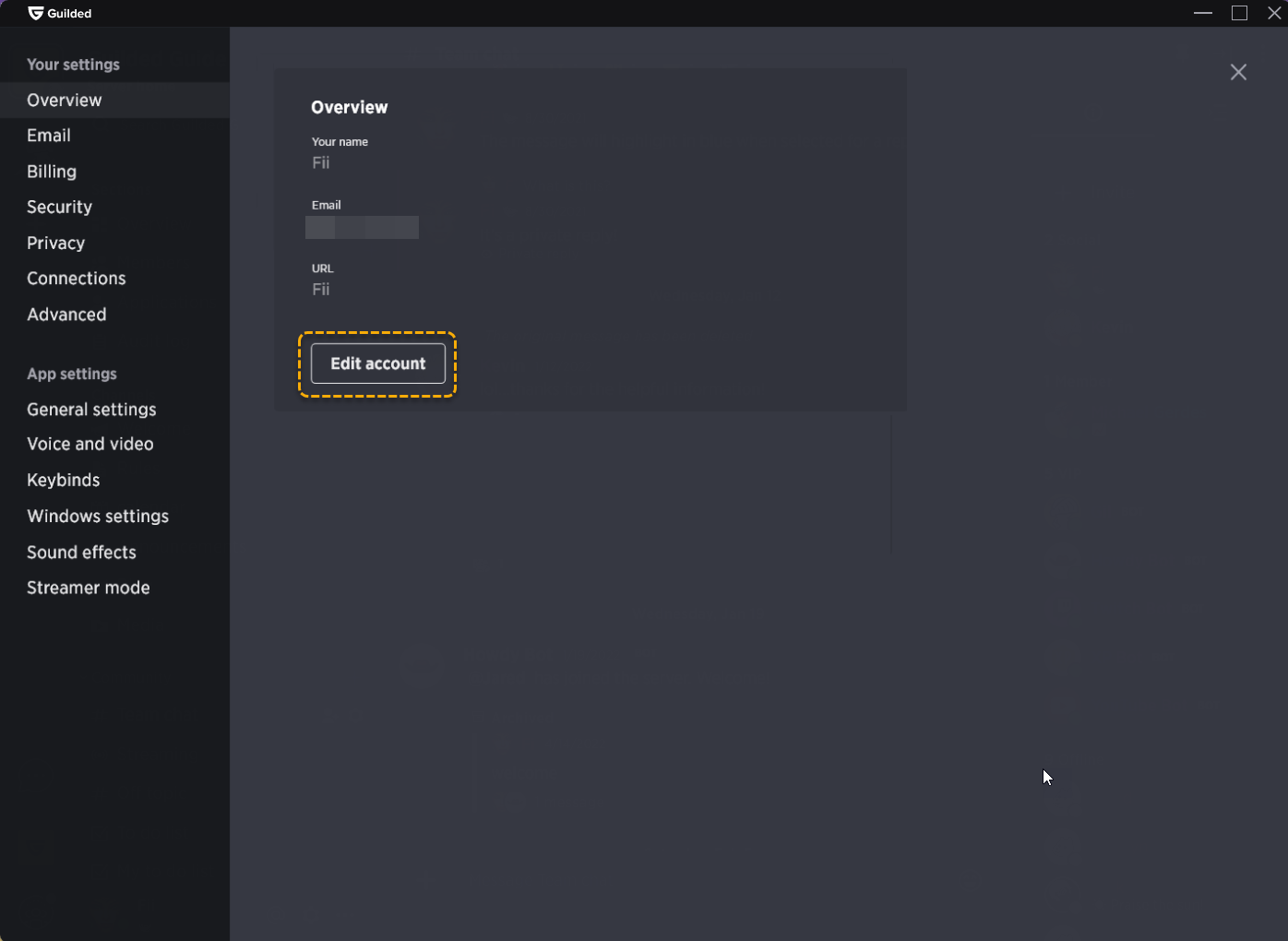 In the name field, you can change your account name to something you choose.
Nicknames
If you prefer to use a different nickname within a server, you can change it easily. Left-click on your name in the server list, then click the menu button and select Change Nickname. Your username will still be displayed under your new nickname.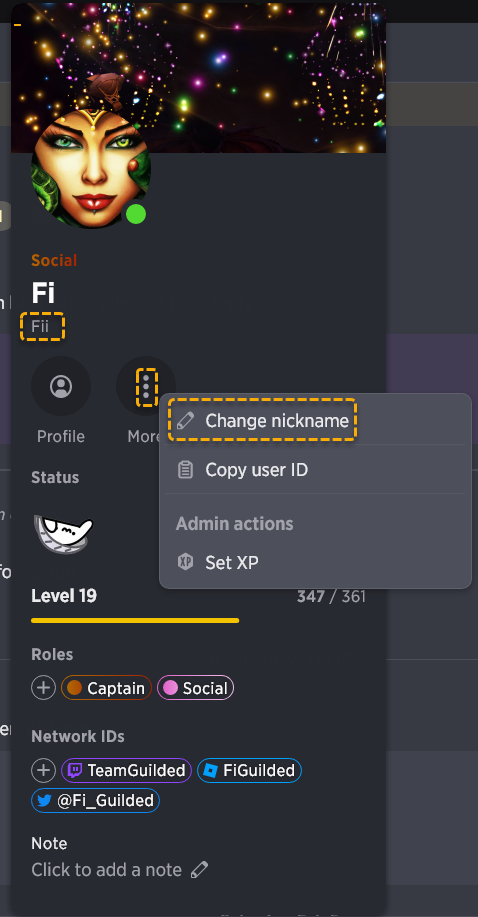 Enter your new nickname and click Save