Changing Account Name and Nickname
Your account name is the name that is associated with your account. Your Nickname can be set differently for different servers that you are a part of.
Click on the cog to access your settings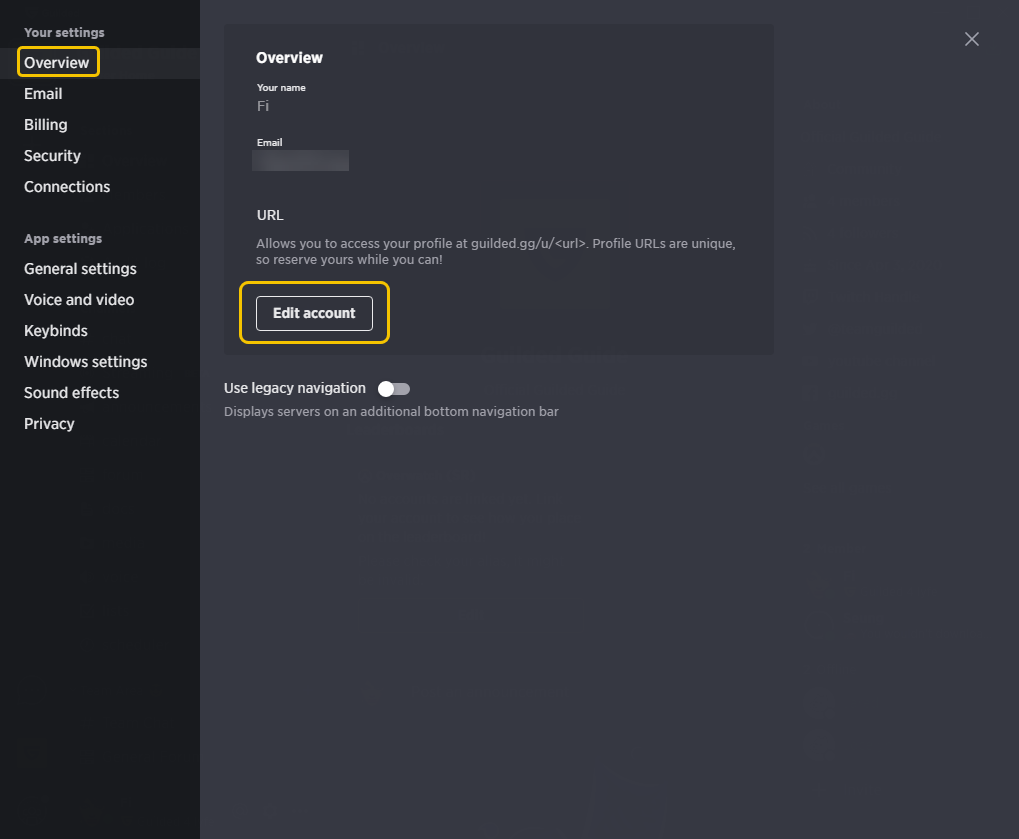 You can now change your account name to something of your choice.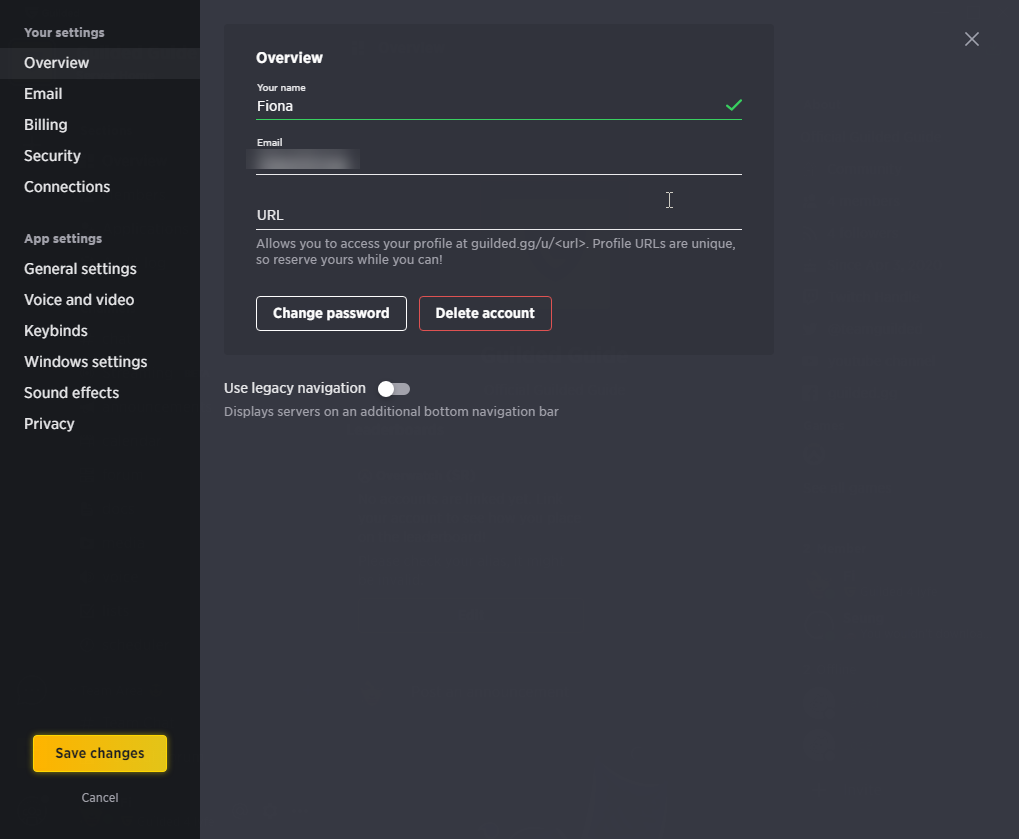 You might want to change your Nickname within a server. Left-click on your name in the server list- select change Nickname