Guilded features Hardware Acceleration, which uses your computer's graphics processing unit (GPU) to run some features more effectively. Hardware Acceleration is automatically enabled on the Desktop App.
Occasionally some drivers may not be compatible and can cause the app to run slowly, crash, or freeze. If this should arise, we recommend turning it off.
Head over to your settings by clicking the cog

Click General Settings, switch that toggle to off. Click Save, and you will be prompted to confirm, which will quit and relaunch the app.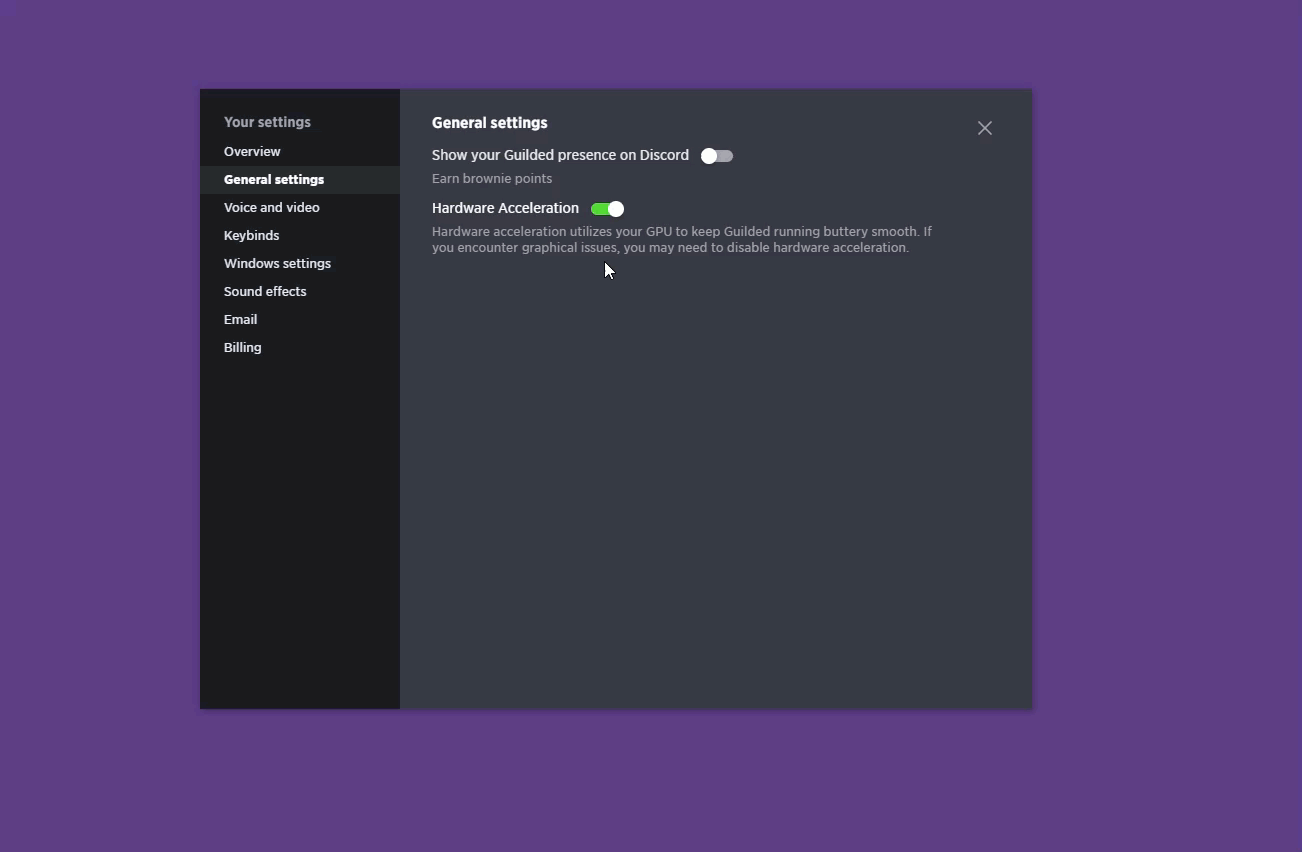 If this doesn't resolve any issues you are having, drop us an email at support@guilded.gg to let us know.