Disable Autostart for Guilded
We understand the importance of having control over the programs that start when booting up your computer, including Guilded. That's why we've provided a straightforward way to disable autostart for Guilded within your settings.
By accessing your settings, you have the ability to customize the autostart behavior of Guilded according to your preferences. You can easily toggle the autostart option on or off, giving you full control over when Guilded launches on your computer.
Click the cog to access Your settings.

Select Windows settings
Slide the toggle off for Open Guilded at system start and Start minimized. Click Save changes.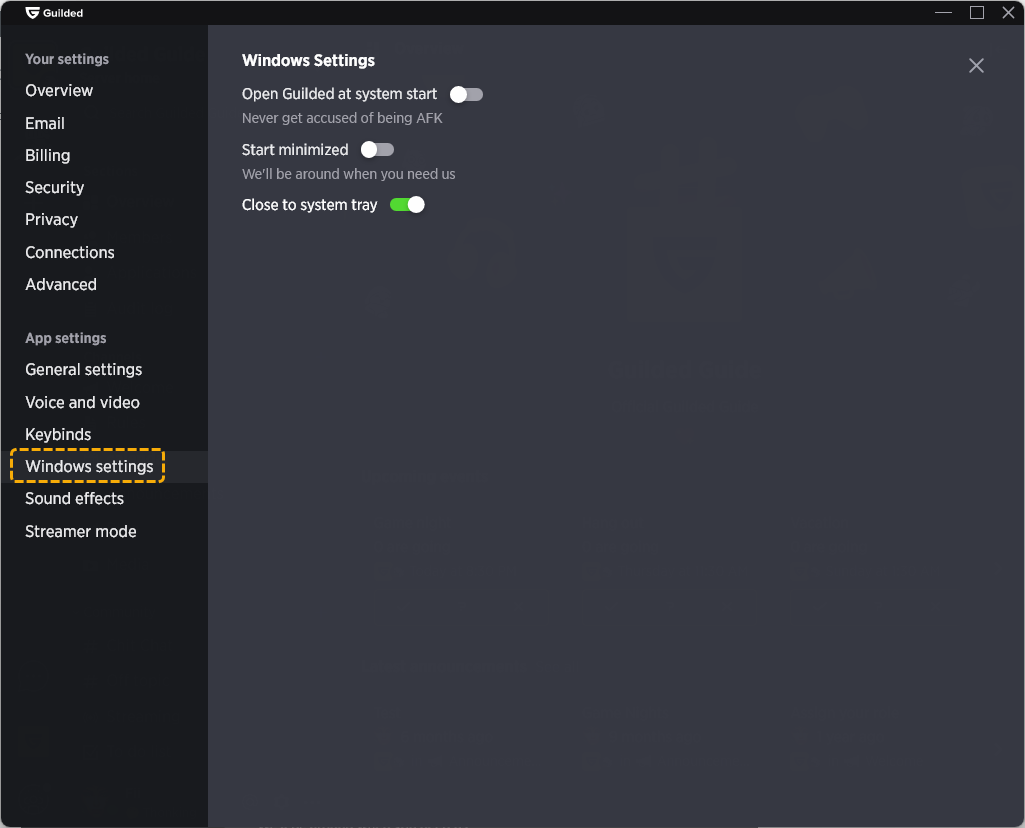 That's all you need to do! Following the steps mentioned above, you've successfully disabled Guilded's autostart feature. From now on, Guilded will not automatically launch when you boot up your PC.
If you ever change your mind and wish to enable Guilded's autostart again, simply follow the same steps in reverse. Access your settings, locate the autostart option for Guilded, and toggle it back on.