Disable Autostart for Guilded
Some users prefer to decide what programs start when booting up their computer, Guilded being no exception to that rule.
We have made it easy to disable autostart for Guilded within your settings.
Click the cog to access Your settings.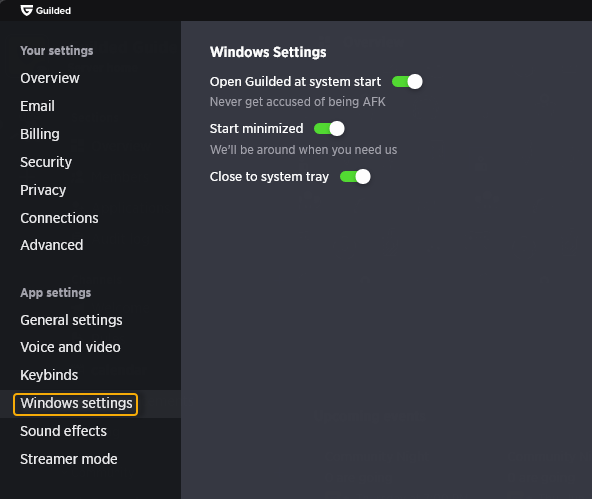 Slide the toggle off for Open Guilded at system start and Start minimized. Click Save changes.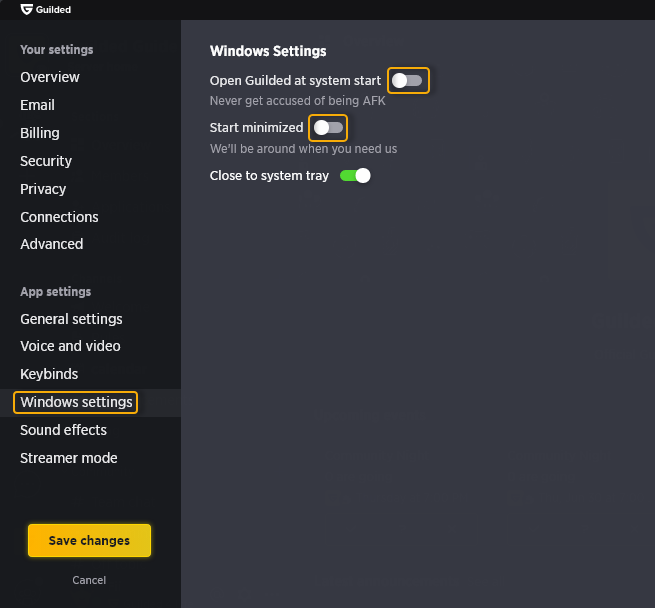 That's all there is to it! Guilded will no longer autostart when you boot your PC.
Should you decide that you do want Guilded to autostart, reverse the steps above.