Streaming: Connecting to OBS
Watch our tutorial on how to connect OBS to streaming channels
Let's get you set up using OBS on Guilded.
First, make sure that you have OBS open and click the Start virtual camera button.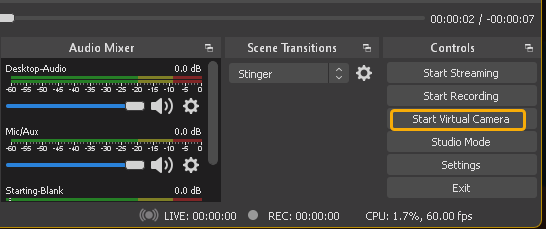 Head over to your user settings in Guilded, click on Voice and video, scroll down, and select OBS virtual camera under the camera drop-down list.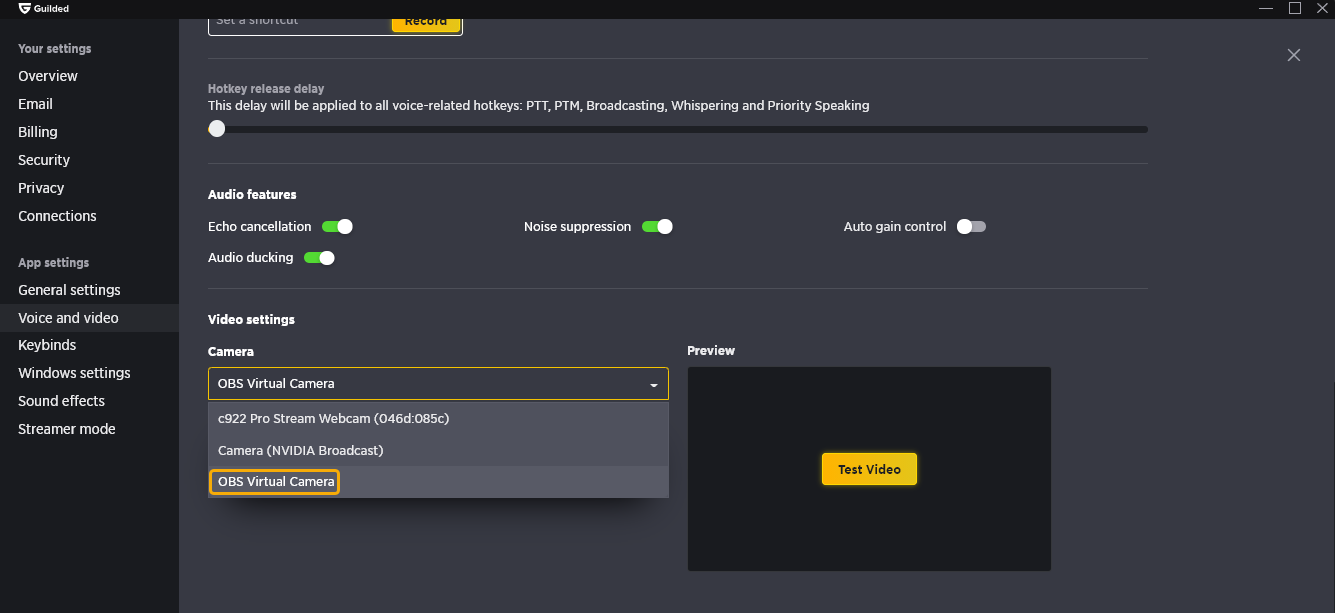 Test video to make sure everything is working as expected, then head over to a streaming channel and start streaming.