Streaming: Connecting to OBS
Ready to start streaming with OBS on Guilded? Let's get you set up quickly and easily! OBS (Open Broadcaster Software) is a popular streaming software that allows you to broadcast your content to the Guilded community. With OBS, you can customize your stream, add overlays, and engage with your audience. Follow our guide to get started and begin sharing your content with the world on Guilded.
Open OBS and click the Start virtual camera button.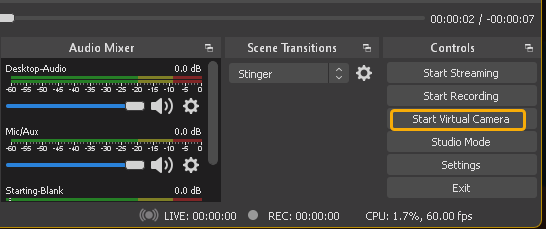 Before you go live, it's always a good idea to test your video to ensure everything works as expected. Open OBS and verify that your camera or video source displays correctly within the software. Adjust any necessary settings, such as resolution or frame rate, to optimize your video quality.
In your user settings in Guilded, click Voice and video, scroll down, and select OBS virtual camera under the camera drop-down list.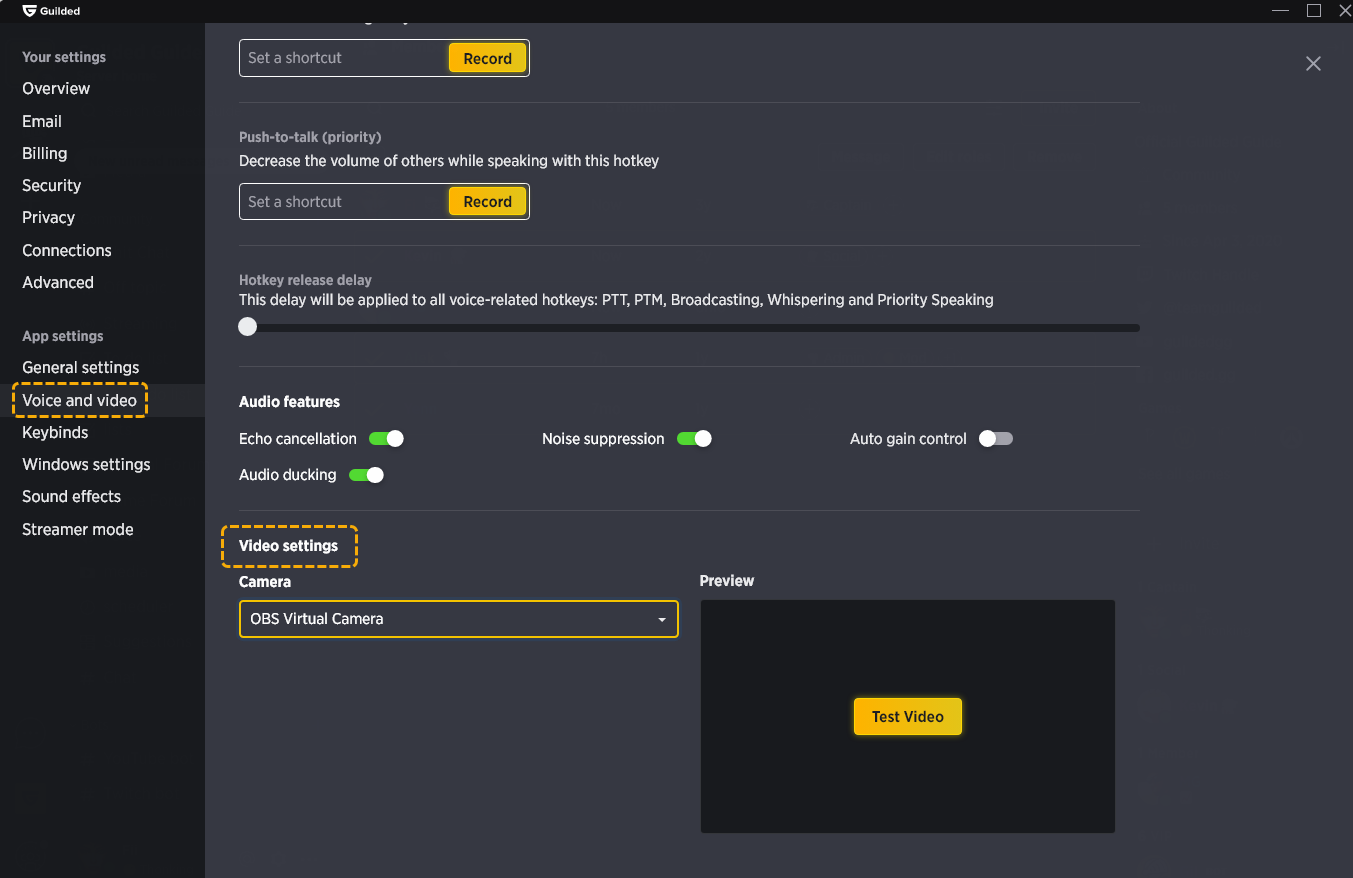 Once you're satisfied with the video setup, it's time to head over to a streaming channel on Guilded. Navigate to the desired channel where you want to start streaming. Click on Start Streaming and select your video source or camera from the available options.
Guilded will now begin capturing your stream from OBS and broadcast it to the selected channel.