Applications
Applications play a significant role in managing your Guilded server. They allow you to request potential new members to complete an application before joining. This approach serves multiple purposes – gaining insights into their interests and qualifications and ensuring their compatibility with your community. Please keep in mind that applications are primarily designed for joining your server. For internal roles or groups within your server, like staff positions, we recommend using Forms.
What's covered in this article?
Creating and managing applications
Navigate to the Applications section.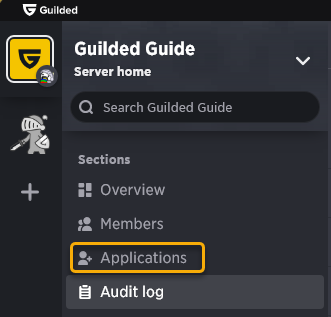 Upon Server and group creation, basic applications will be generated automatically for each game on your Server. You can choose to toggle these on or off in the Applications settings, accessed via the cog icon.
If you want to close applications for your team, slide the toggle to off and click Confirm.
The Recruitment indicator will show as closed.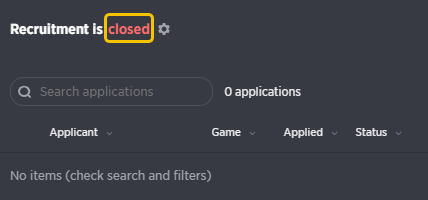 To re-open Recruitment, reverse the process above.
To select your applications, click Edit applications.

If you have games added to your team, choose the application you want to edit from the dropdown menu.
We recommend you read our guide on How to create forms before creating an application.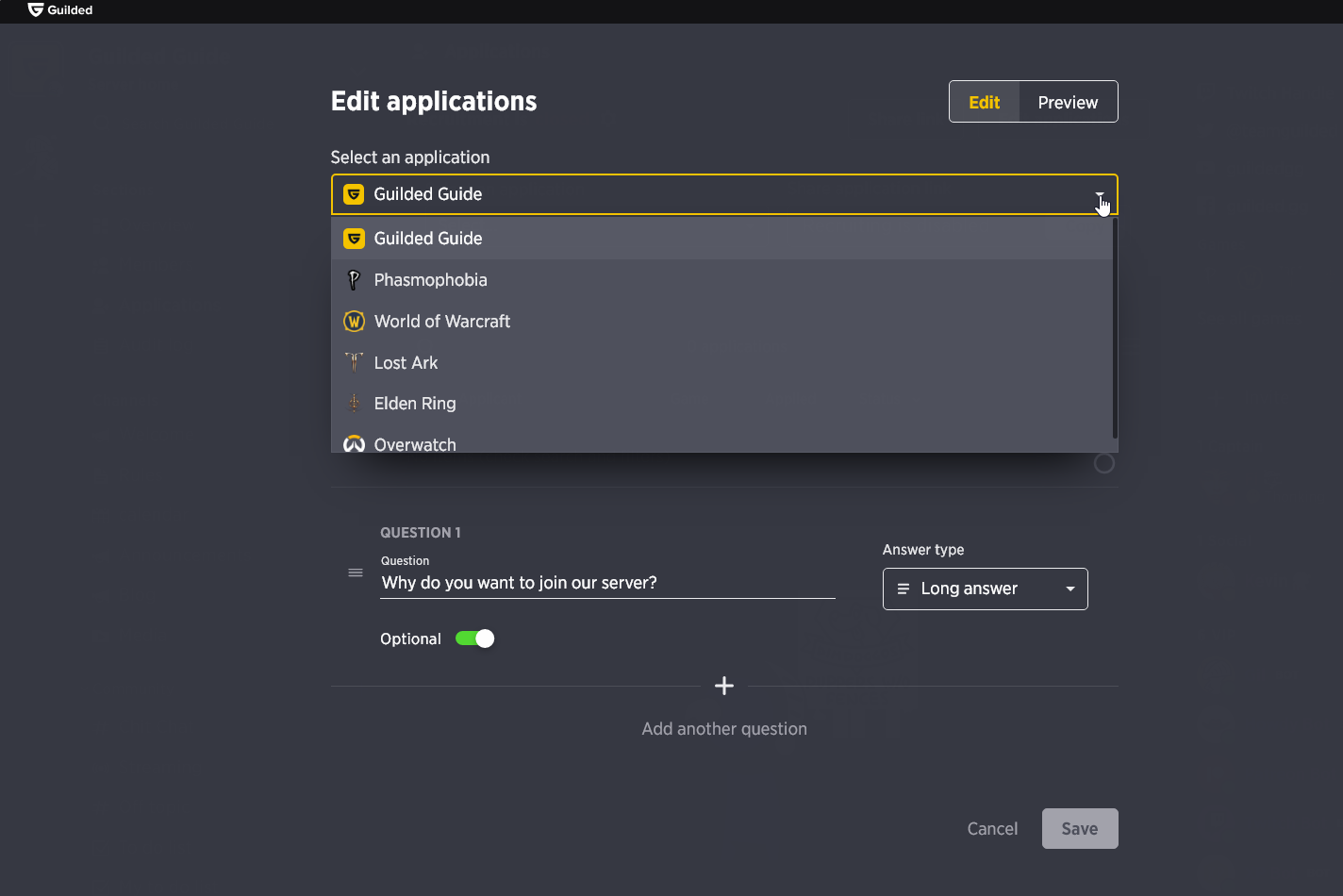 Preview your application anytime while editing, and click Save when you're happy.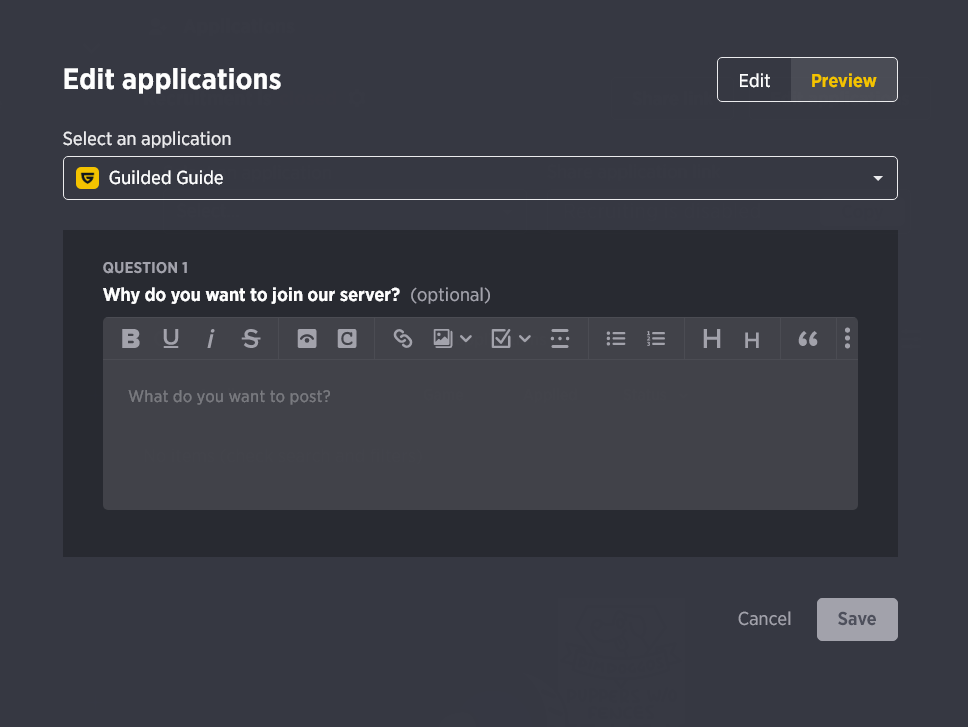 IMPORTANT: If using applications for different games, use the dropdown menu to select the correct application and ensure that the Require application to join option is turned on.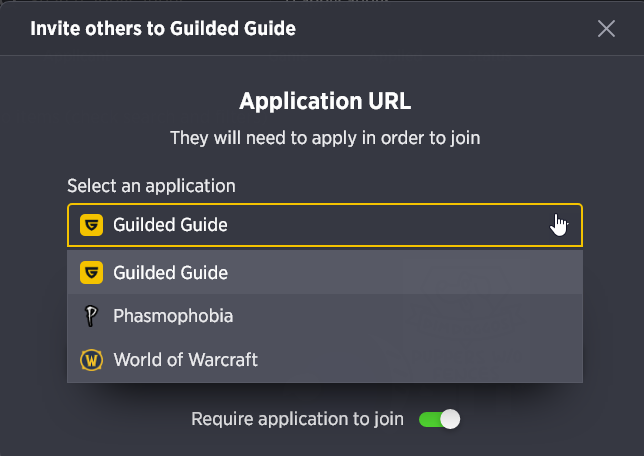 A notification will display on your server badge and the Applications tab when a new application is received.
Navigate to the Applications tab to review applicants.
View each application and accept/decline as appropriate; members who have the proper permissions will be able to show interest in an application by clicking Upvote.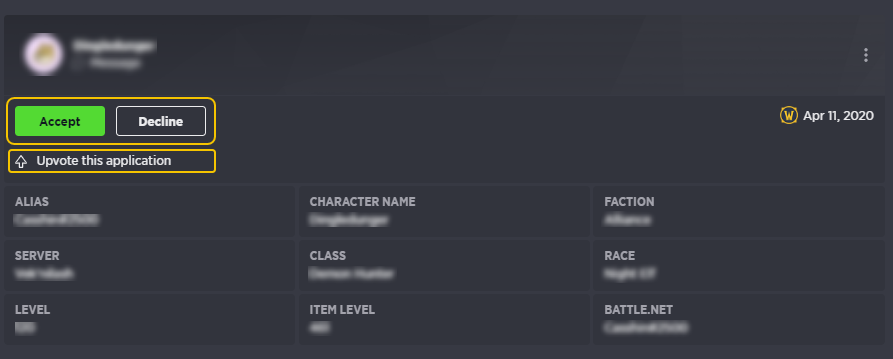 💡 Did you know: You can create a bot flow to assign a role to new members
Sorting & searching applications
To sort your applications, click the filter button and select the options that apply.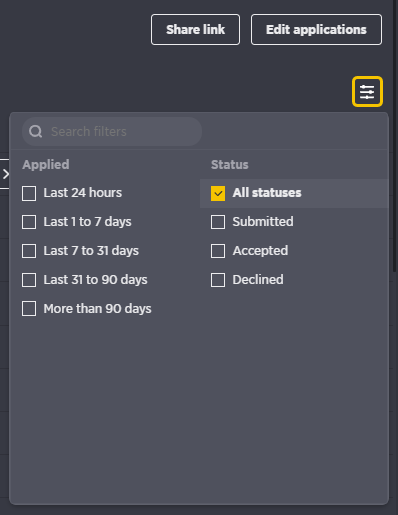 To change your filter selections, deselect the boxes or hit Clear.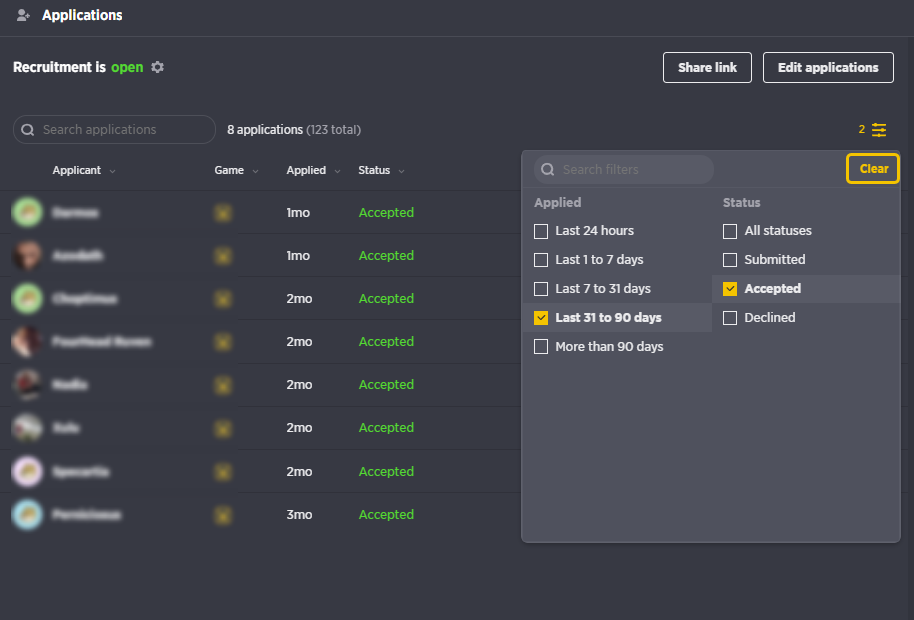 Server applications contain various questions with diverse answer formats, requiring thorough analysis. With the Export to .csv feature, you can export your server's applications into a CSV file, enabling you to review and sort responses according to your community's needs.

Prefer video tutorials?
Check out our YouTube channel for more step-by-step guides