Creating and managing Forms
Forms are a great tool to use within your server. They are a flexible way to ask your members those all-important questions and gather the information in one place. We'll show you how to create these for your channels.
Tip: If you wish to keep the Form results confidential to your server admins, toggle off the permission on any role you don't want viewing the results.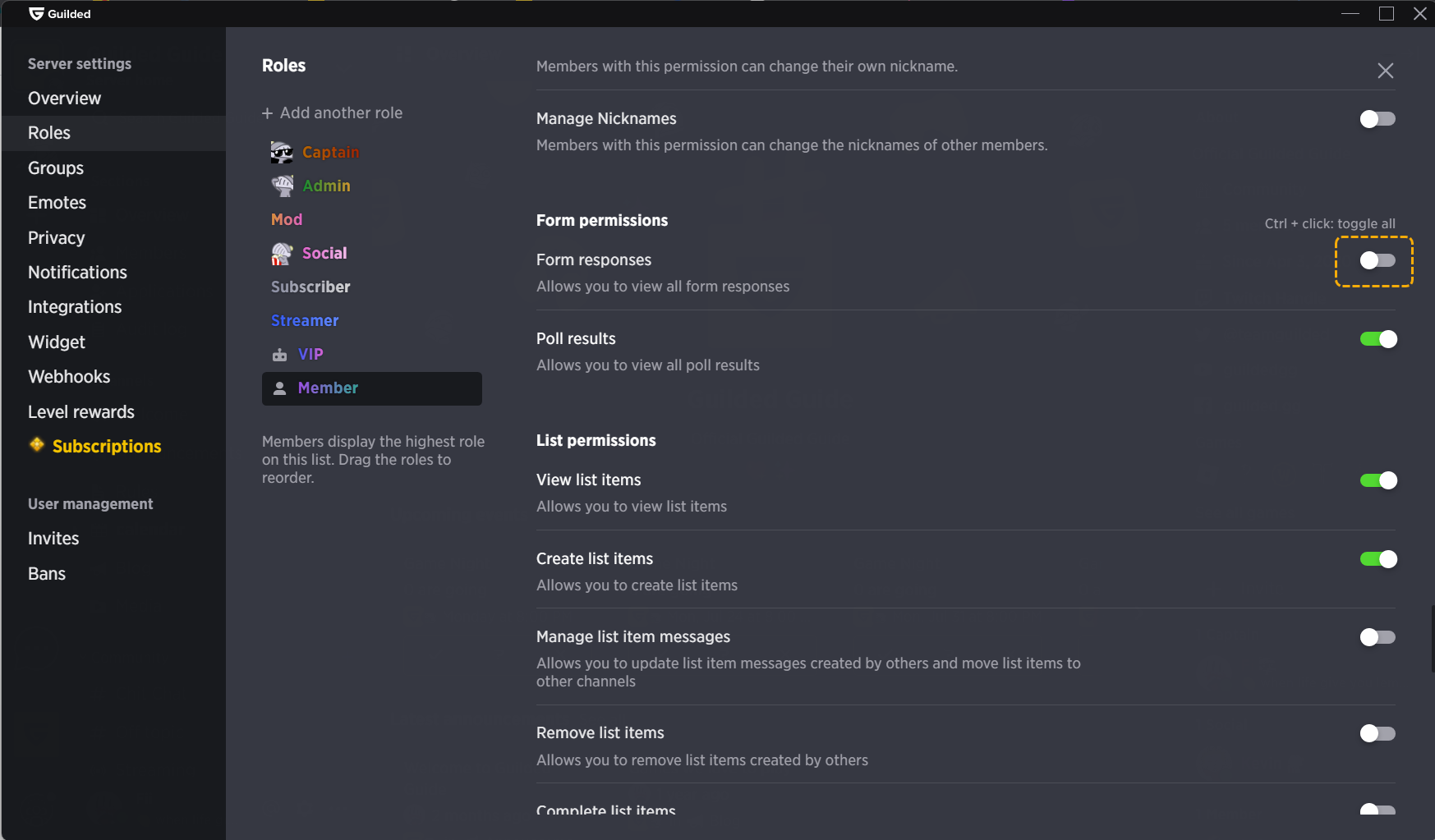 Creating a form
Forms can be created in all channel types except scheduling and media channels.
First, let's look at where to find the option to create forms.
In chat channels and threads, click the + icon to access the menu and select Form.
Click the forms icon and choose Form in Doc, Forum, list, announcement, or Calendar channels.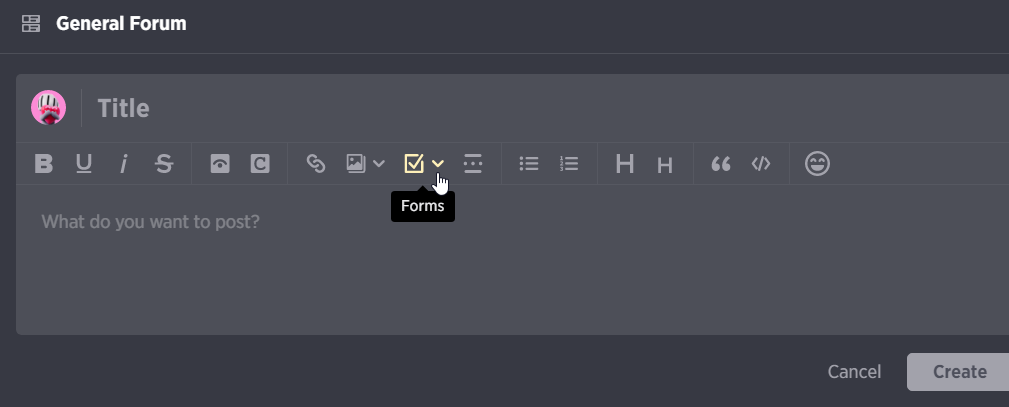 Forms are fully customizable and can accommodate a variety of answer types.
Here is a description of each answer type.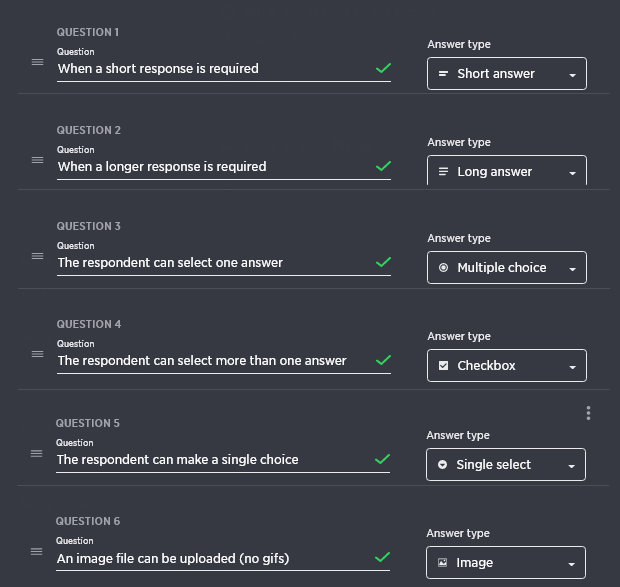 Give the Form a title and description, then fill in the form content. Choose the answer type from the drop-down box. Repeat this step for each question you ask.

If you want the question to be optional, slide the toggle on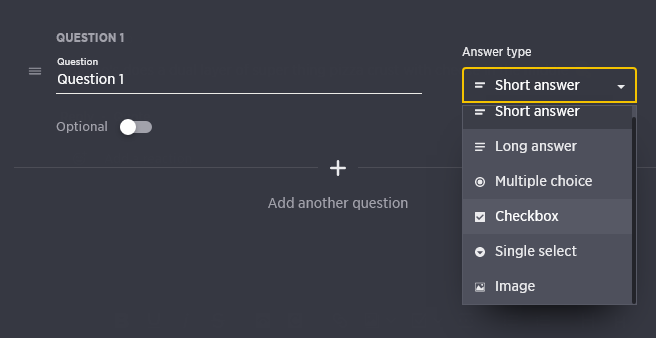 Click Preview at any time to view your new Form to see how it looks before saving.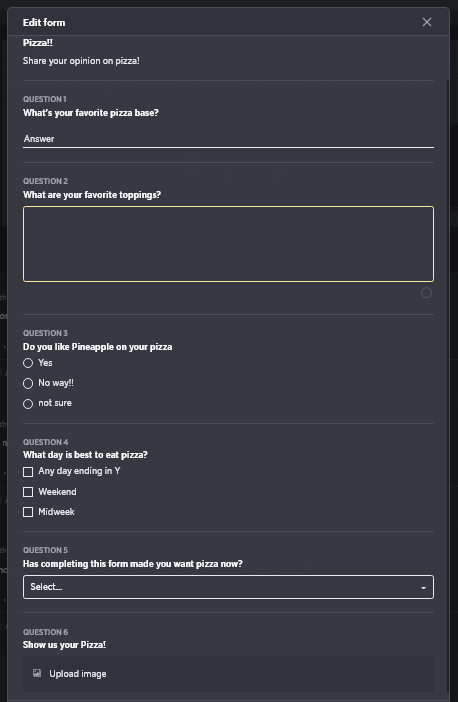 Once you're finished building your Form, click Create.
Your Form will appear like this until you hit enter on chat or the publish button in Docs, Forums, Announcement & or Calendar channels.

Your Form is now ready for members to fill out!
Viewing the results
Click View Results to see the responses.

You can view a summary of the responses or toggle to see individual answers.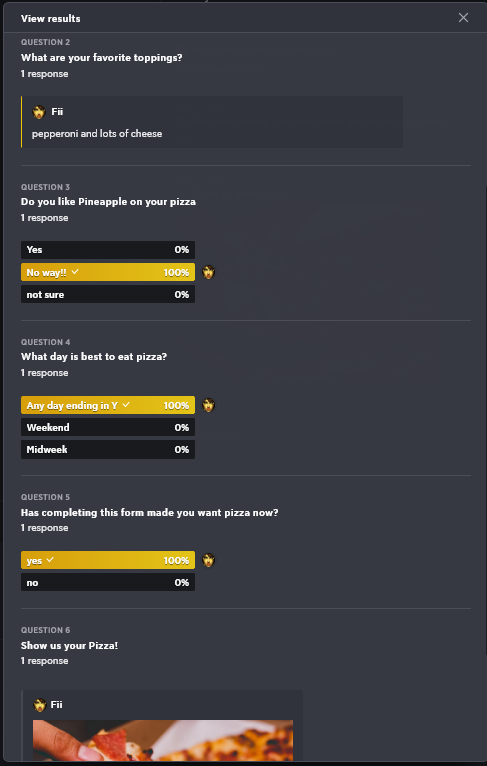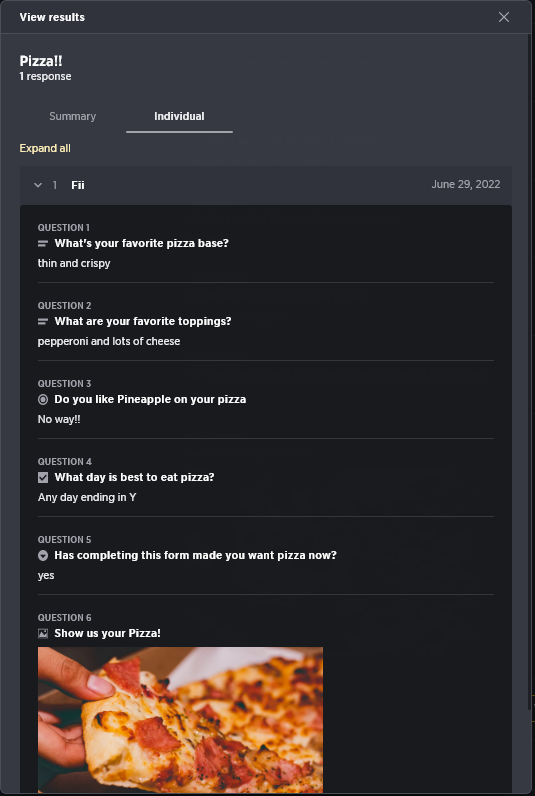 Exporting Form responses
To download all the data in a spreadsheet friendly format, open your form and click on the overflow menu. Then, select "export to .csv" to begin the download process.