Managing Notifications
You can find notification settings in the server settings of any server of which you are a member. Notifications are by default to set to Mentions only. If you want to change these, you can do this via the Desktop App or a browser session.
Guilded notification settings allow you to customize how often you want notifications sent to your device.
Access your notification settings in Settings > Notifications.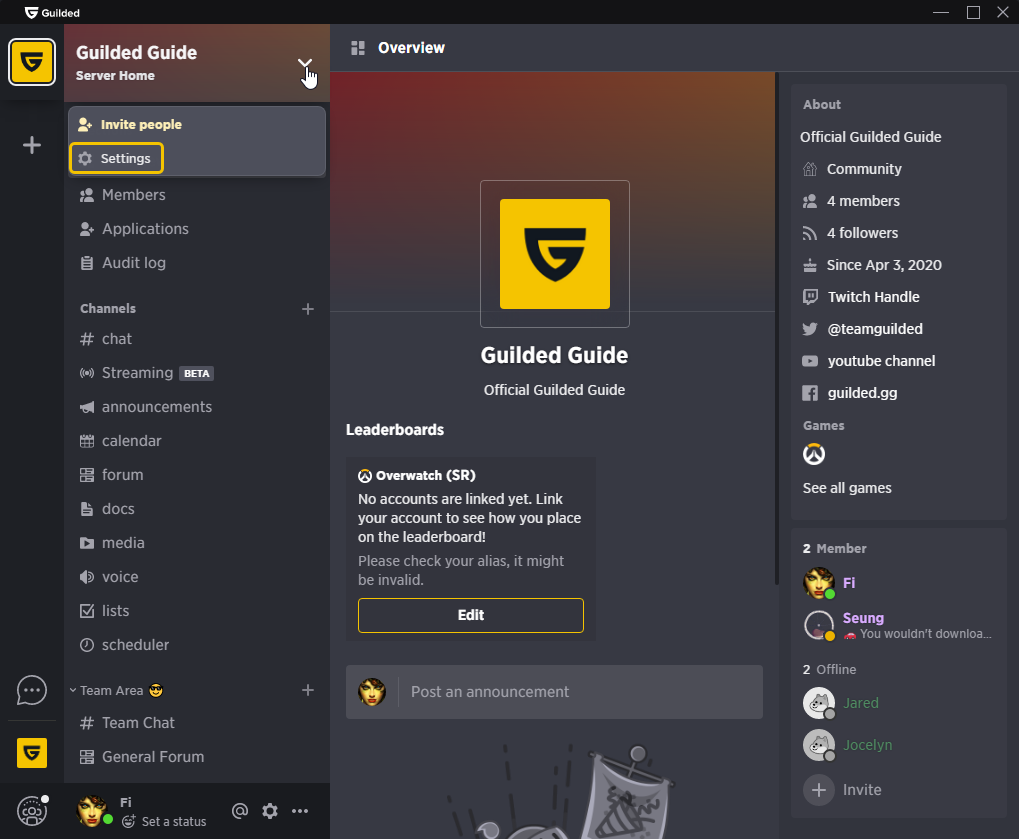 Let's take a look in more detail.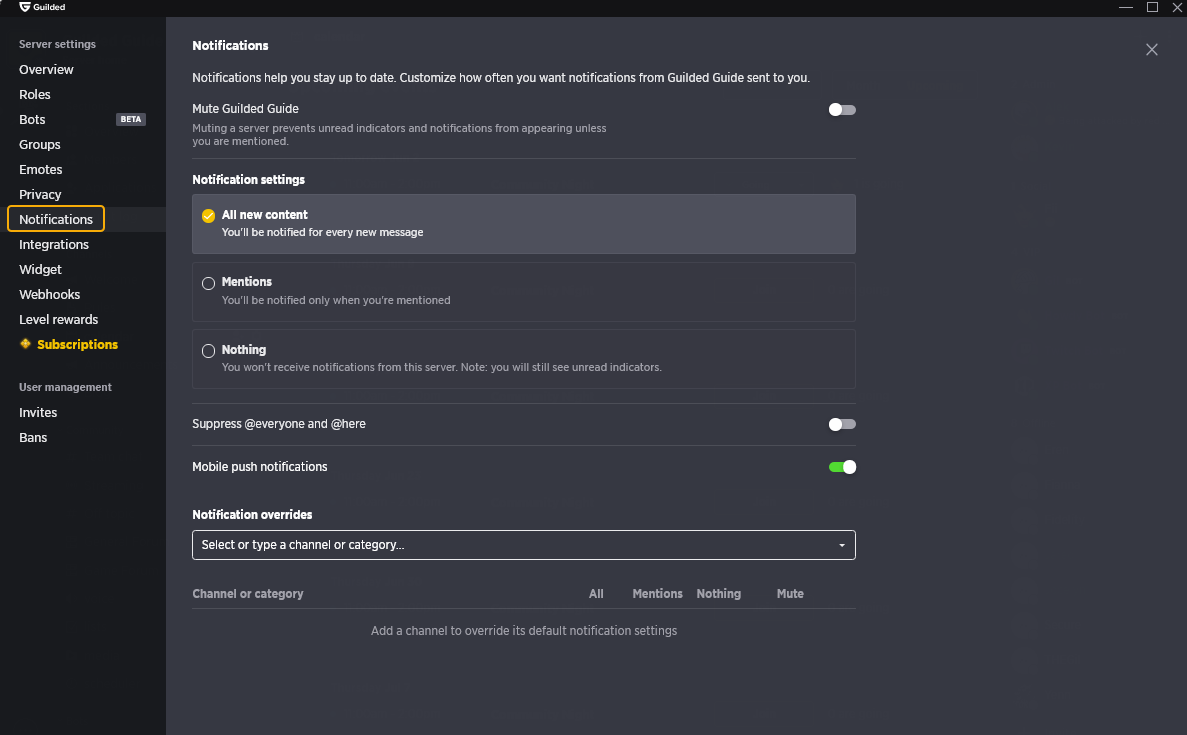 Mute a server; this means you won't receive any notifications unless mentioned.

Decide which content you get notified about.

If you have an active server and don't want to be spammed with @everyone and @here mentions, set this toggle to on.

Mobile notifications can be toggled on or off here.

You can customize the notifications you get for individual channels in the Notification overrides section by selecting them from the drop-down list.


Here, you can toggle the Mute/Unmute feature and choose your individual notification preferences.

Finally, remember to hit Save changes!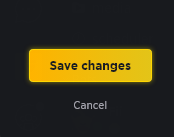 Do you want to stop windows from sending you notifications, check out our article on how to