Join a Server from an Invitation
Have you received an invitation from a friend to join their server on Guilded, but you're not yet a member? No problem! We're here to walk you through the steps of getting started. Just open the link in your browser, and you'll be directed to the server you want to join.
Please Note: If you already have a Guilded account, click the Log in button instead of following the steps below to avoid creating a new account.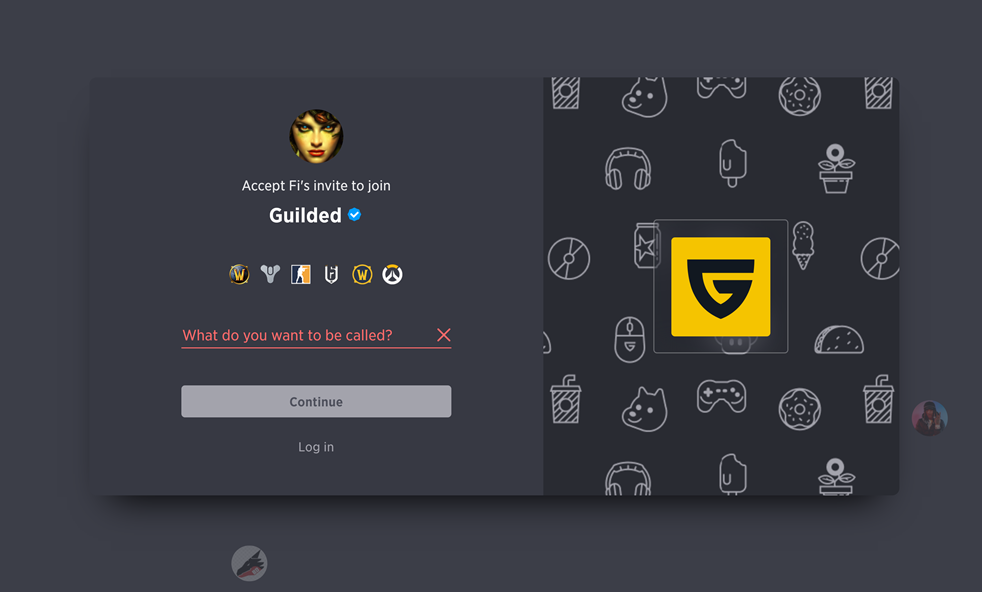 Enter a username and click Continue.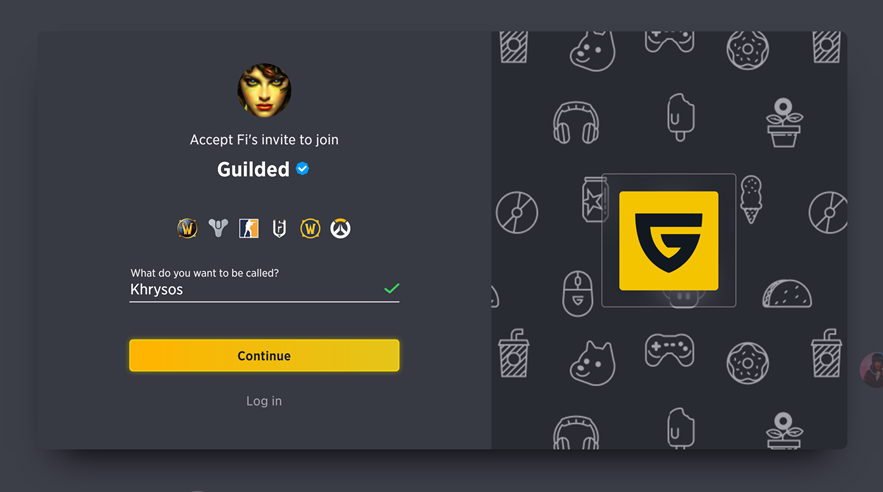 Next, you'll be prompted to claim your account by entering a valid email address and password, or you can skip this step and claim your account later by clicking the Claim account button on the blue banner at the top of the page.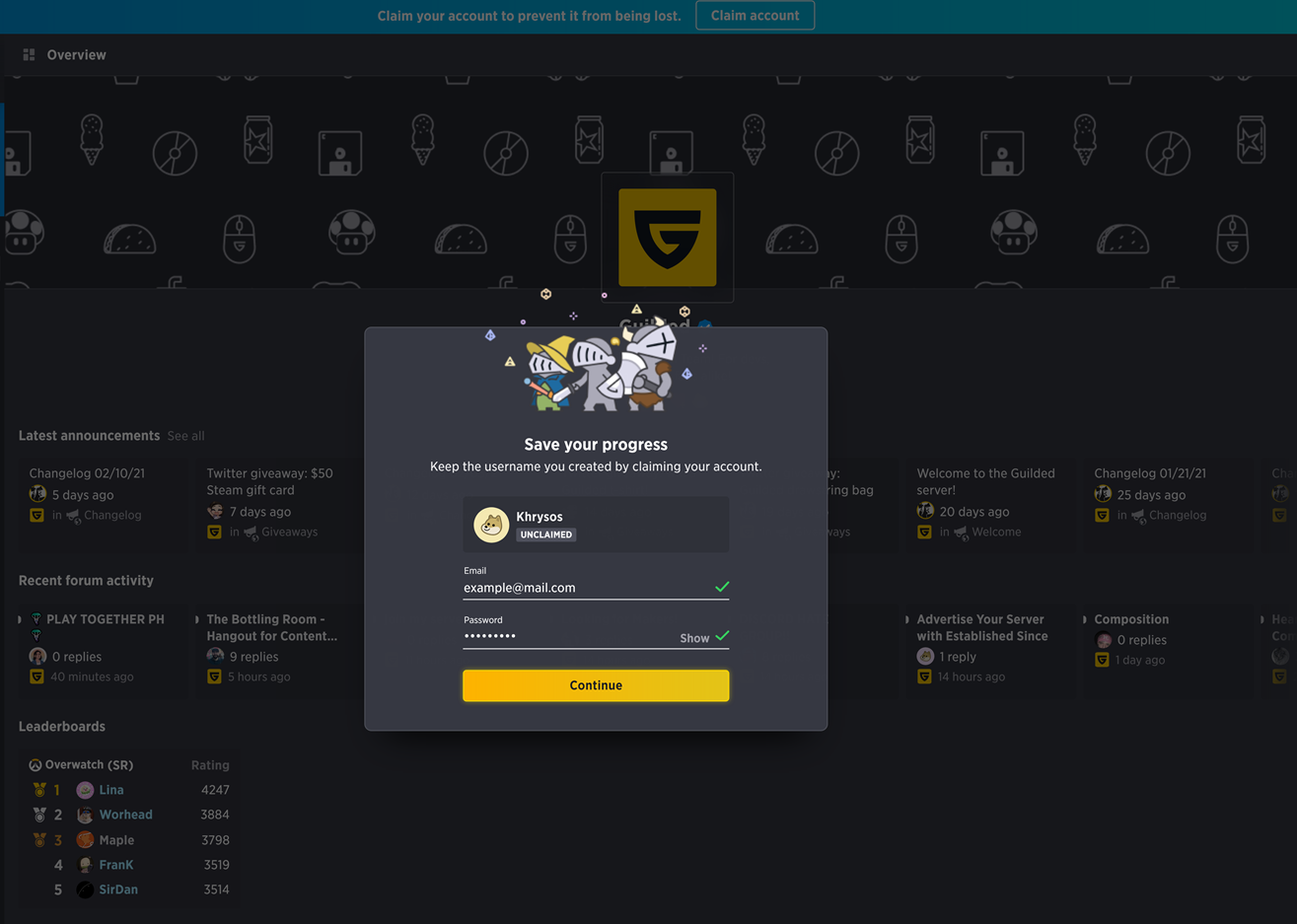 Congratulations, you've created your account and joined the server!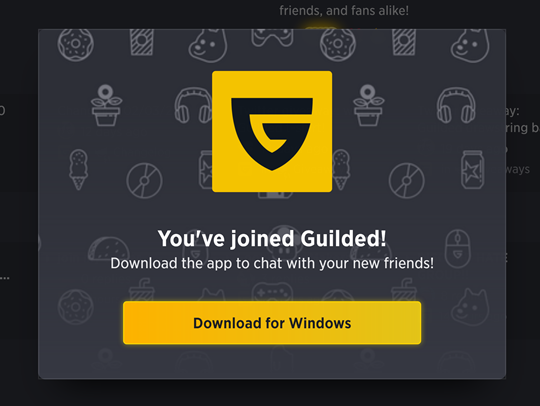 Don't forget to check out our other guides to help set up your profile, manage your settings, and more!